After recently changing brewing partners in Australia, Big Drop Brewing Co are back. Renowned for brewing 'beer so good, you won't miss the alcohol', Big Drop Brewing Co, the world's most awarded brewer of no-low craft beers, is gearing up for a big summer with two banging IPAs that are sure to please.
One of the predicted favourites of the season will be Big Drop's flagship beer, Paradiso IPA, which is the World Beer Awards 2021 Category Winner. The non-alc beer was also a bronze medallist in the UK full strength speciality IPA category, placing higher than five and six per cent ABV products. Featuring a blend of the big 'C' hops (Chinnook, Cascade, Citra & Columbus) synonymous with IPAs, Paradiso IPA radiates citrus fruit throughout, with a bright, sharp twist of bitterness towards the end.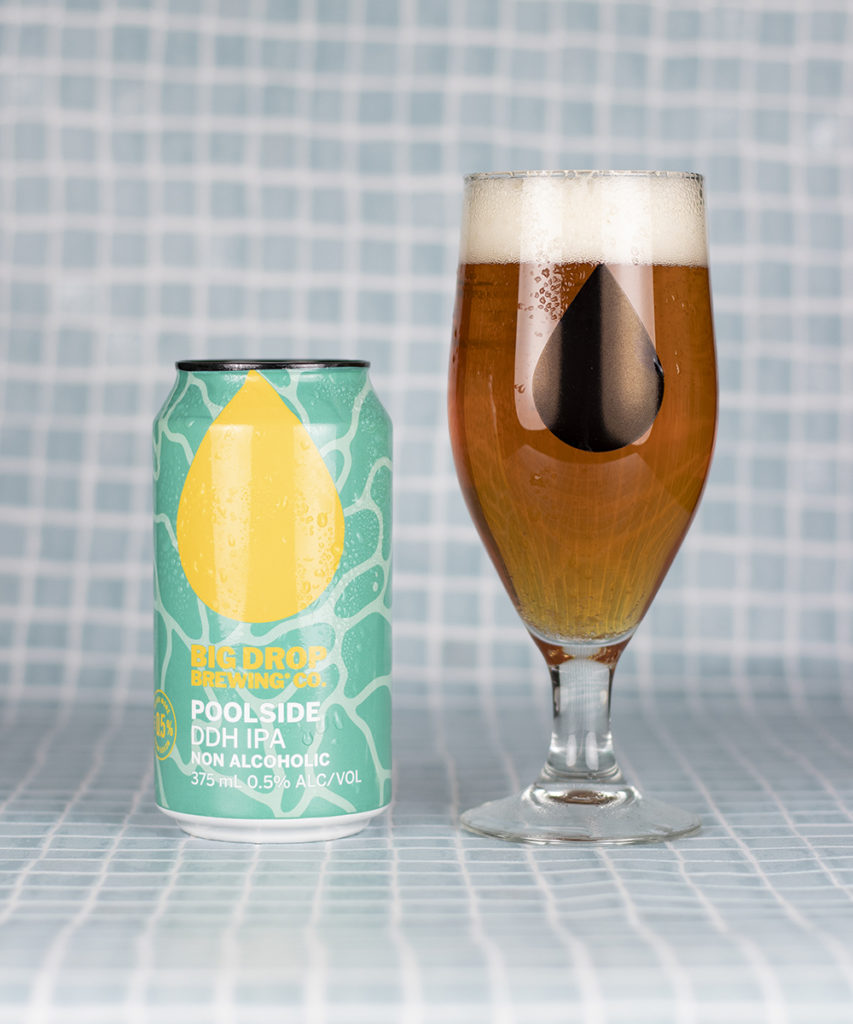 The other big winner for the season ahead is the Poolside Double Dry Hopped IPA, Big Drop's first limited edition seasonal release in the Australian market. A classic hop-fest that fuses tropical flavours to recreate the intensity of a double IPA, it really showcases the quality of no-low beers alongside other craft beer offerings. Poolside is a true summer thirst quencher, with a fantastic blend of US hops that combine to give pineapple, citrus, pine and stone fruit aromas underpinned by a pine and herby flavour and topped with an unapologetic slap of mango.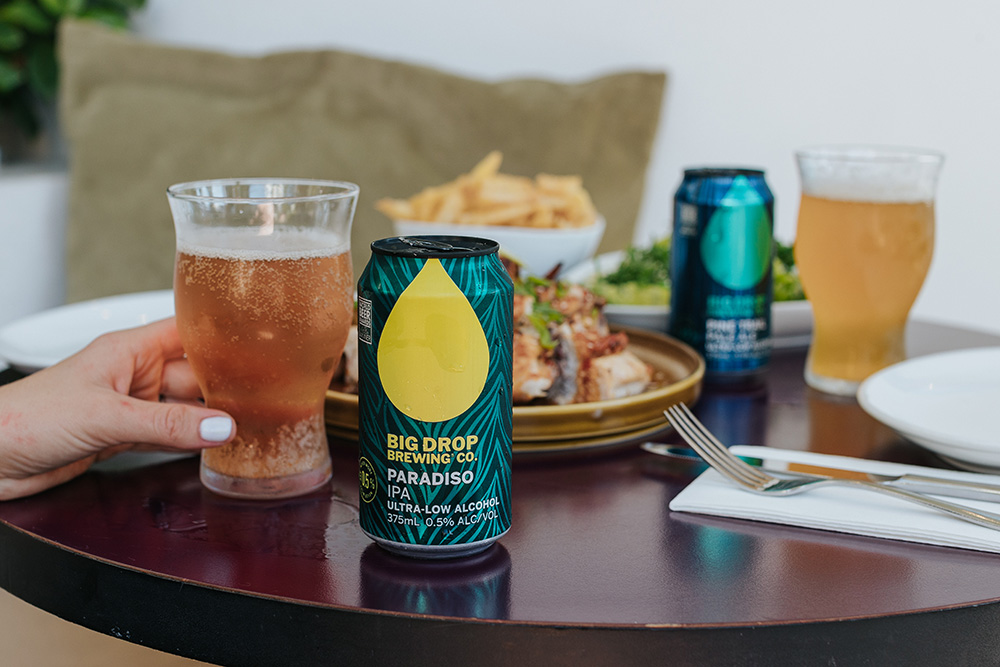 Considering IPAs and D-IPAs are the preferred brew of 84 percent of craft beer drinkers and 65 percent of consumers are looking to try new no and low alcohol offerings, these two brews from Big Drop are perfectly placed to help retailers create a high quality no-low offering this summer.

Both options are available from Paramount, Kaddy, Polkadot (TAS) and Wine Gang (WA), or contact Big Drop directly.