At an event held on Monday (28 November) night, Bombay Sapphire launched its new, citrus-flavoured gin, Citron Pressé.
The event was held at Sydney's rooftop Smoke Bar, which played host to guests from the drinks and media industries.
The spirit itself is a citrus-led gin a infused with '100 per cent natural fruit', with no added sugar, and is said to take its inspiration from the classic Tom Collins. The bottling is presented as something of a sibling product to Bombay Bramble, a blackberry and raspberry infused gin from the same distillery.
At the event, guests were treated to five different cocktails, including the 'Ultimate Tom Collins', 'Skyway', 'Mediterranean Homesick Blues', 'Pressé-Up Spritz', and 'Strawberry Hills'. The cocktails were developed by leading Australian bartenders from the likes of Union Electric, Hains & Co and The Gresham.
In a statement, Dr Anne Brock, Master Distiller for Bombay Sapphire explained the production process for Citron Pressé.
"When creating Bombay Citron Pressé, it was vital that only the finest ingredients were used and a distinct production process to create the highest quality product," Dr Brock said.
"The Mediterranean lemons are harvested at their perfect ripeness and truly showcase the very best flavours that nature has to offer. By harvesting them early in the season, their lively citrus notes shine through in the gin, delivering a vibrant, sophisticated taste."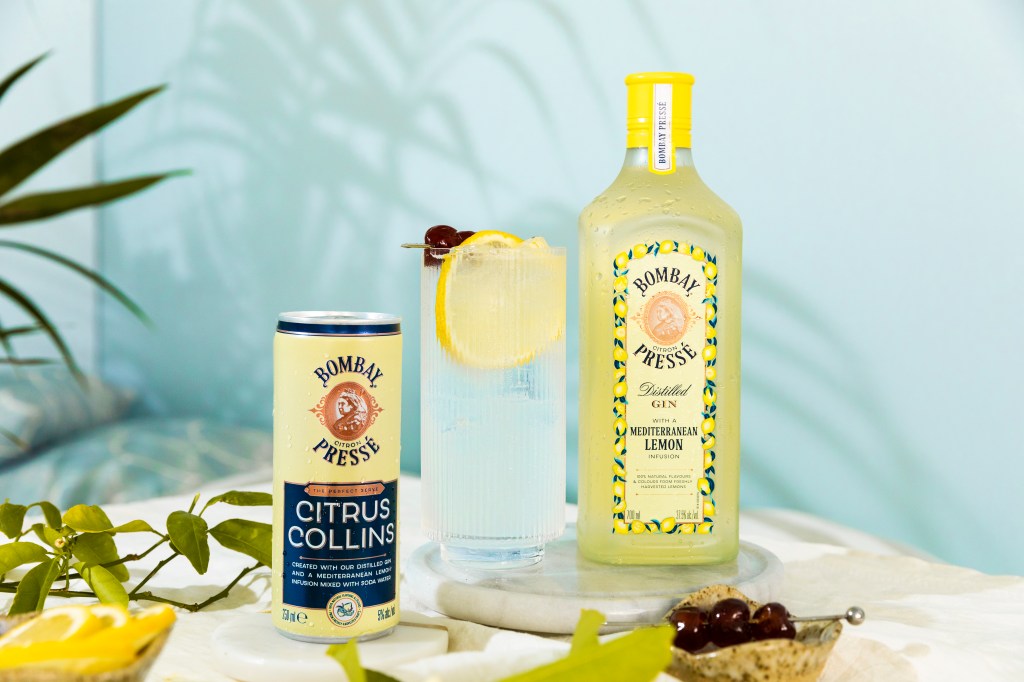 At the event, recently appointed Bombay Sapphire Brand Ambassador, Corina Retter, introduced the product.
"It's the perfect base for cocktail creativity, whether that's in a fizz, a sour or any kind of cocktail. It's absolutely perfect," Retter said.
While speaking to guests, Retter also had some big news for the hospitality industry from Bombay Sapphire.
"I'm so excited to be able to announce that Bombay Sapphire is launching its inaugural cocktail competition, Bombay Sapphire Stir Creativity," Retter said.
"Now this competition is going to challenge bartenders to take inspiration from the world around them and to create a drink using one of the spirits from the House of Bombay.
"Here are Bombay we believe that creativity is not limited to studios, to art galleries or to trained artists, and that creativity and inspiration can be found in the most mundane moments, if you only open your eyes to see it," Retter continued.
"So we'll be challenging bartenders to find something that inspires them to create a cocktail using one of the Bombay Sapphire portfolio, and to submit that for a chance to win a trip to the Laverstroke Distillery."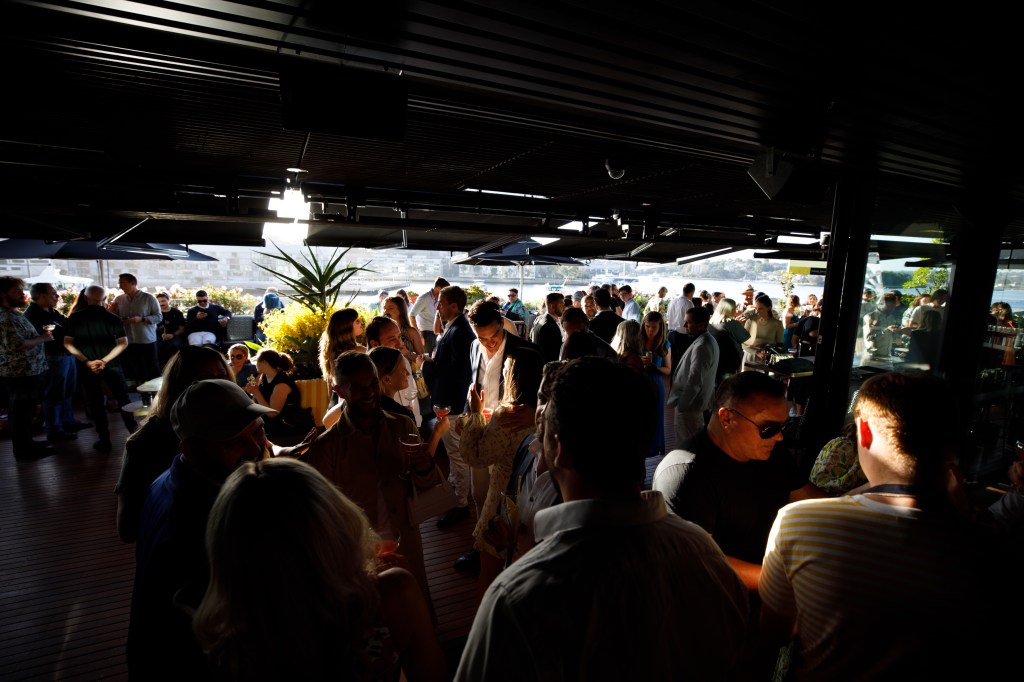 After the event, The Shout spoke to Retter to get a little more detail on the Australian launch of Citron Pressé and its place in the market.
"It's available at retail and on premise – it's already landed and we're seeing a great response from consumers and bartenders alike," Retter said.
"[Citron Pressé] is inspired by the innovations that we are seeing in the category and in the industry, but also by our favourite cocktails. So following the release of Bombay Bramble, inspired by 1981 classic cocktail [The Bramble], when you think about iconic gin cocktails, the Tom Collins is definitely one that comes to mind, so that's what Citron Pressé is all about."
Retter also explained that the spirit had enjoyed a Northern Hemisphere release during the region's summer, and that it had enjoyed a great reception, boding well for its future here in Australia.
The gin, plus an RTD version (Bombay Citrus Collins), is also set to be served at The Other Art fair, which begins at Barangaroo Reserve on 1 December and is sponsored by Bombay Sapphire.
Bombay Citron Pressé is available in a 700ml format at select retailers nationally (RRP $65), while a four-pack Bombay Citrus Collins retails for $25.99 at select retailers.