Australia's leading Moscato producer Brown Brothers continues to reignite the fruity wine category with the relaunch of its popular Moscato Strawberries & Cream alongside delightful newcomers Moscato White Chocolate & Raspberry Ripple and Cienna Salted Caramel.
This exciting trio of wines is set to further reinvigorate the category and recruit a younger generation into the world of wine, reinforcing Brown Brothers' reputation for pushing the boundaries of flavour innovation in the wine industry.
The return of Moscato Strawberries & Cream comes on the heels of its extraordinary success during its initial launch. An impressive 89%* of shoppers purchasing Moscato Strawberries & Cream were first-time Moscato buyers, showcasing the wine's broad appeal and ability to drive recruitment. The wine ranked #3* highest sales contributor to the white wine category and delivered an outstanding 5.6%* growth to the moscato white category.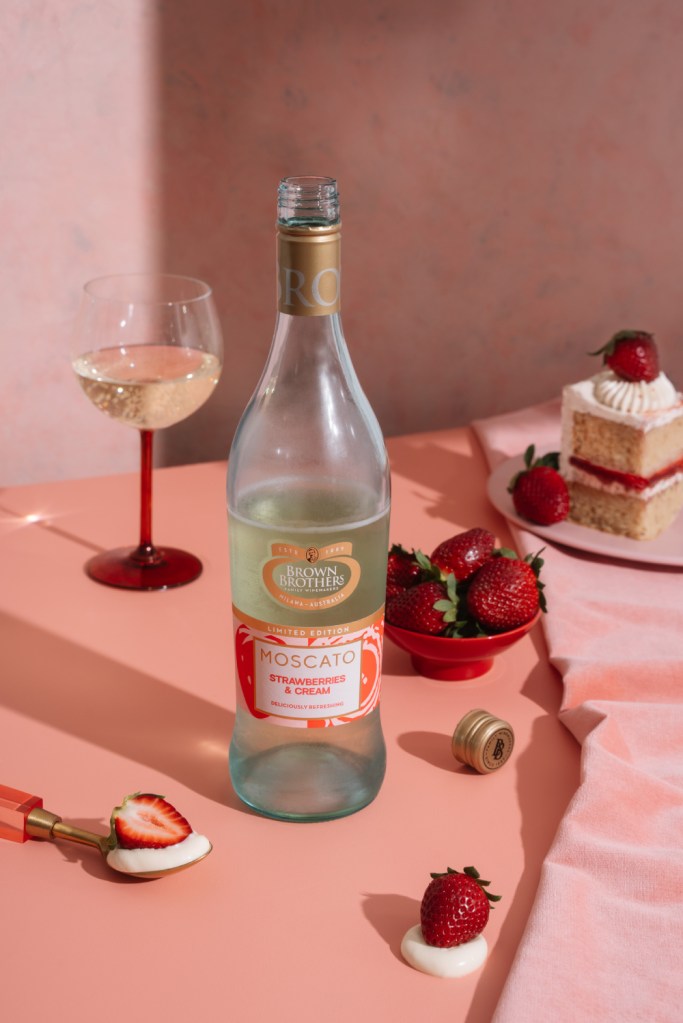 Recognising that taste is the primary driver of the category and acknowledging the challenge of recruiting new wine enthusiasts was the motivation behind the launch says Tarynn Barrie, Brown Brothers Senior Brand Manager. "Brown Brothers proudly introduces three limited-edition flavours that promise to elevate shared moments and cater to consumer preferences. All three products have been meticulously crafted to deliver an exceptional taste experience, and we're excited to bring them to our customers. We listened to our audience and created flavours we know they will adore."
To drive awareness of the limited-edition wines Brown Brothers is running a multi-channel campaign including partnering with Club Sup to roll out a three-part supper club series along the East Coast, a national media campaign and in store activations.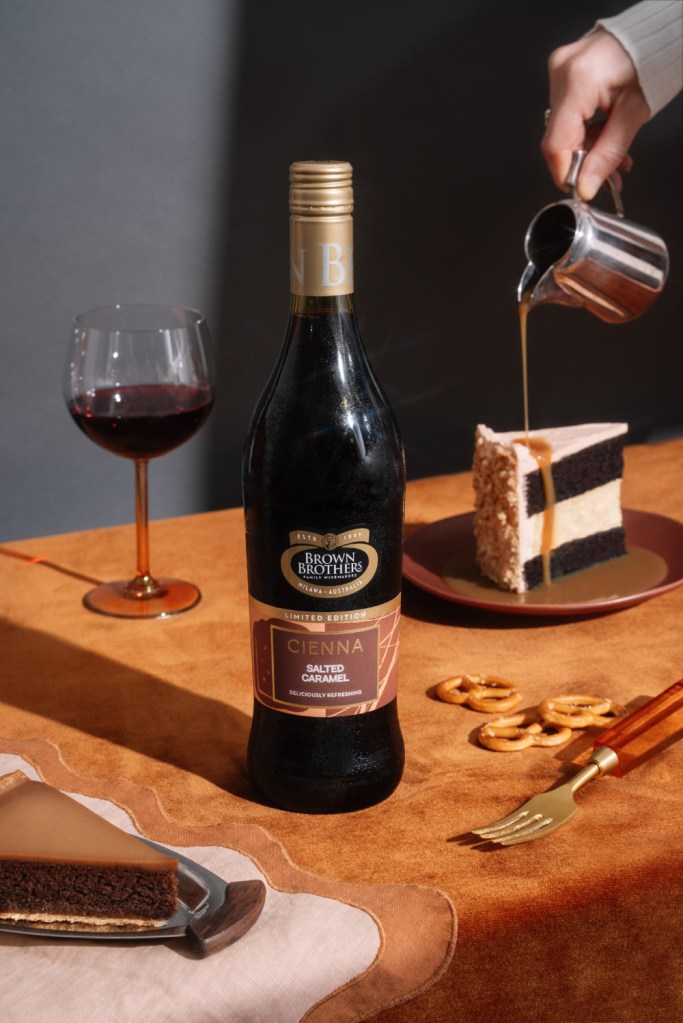 Indulgence in a bottle, Brown Brothers Moscato White Chocolate & Raspberry Ripple is brimming with rich, jammy tartness and velvety white chocolate and voted for directly by over 10,000 consumers. The perfect balance of savoury and sweet Brown Brothers Cienna Salted Caramel will leave you wanting more! Think creamy caramel brittle in a glass, it's red and juicy with a hint of salted caramel. Inspired by the taste of summer, Brown Brothers Moscato Strawberries & Cream is back. Combining Australia's bestselling fruity Moscato with hints of jam, sun-ripened strawberries and smooth vanilla cream.
The introduction of these new flavours will undoubtedly inject fresh excitement into the category, further reinforcing Brown Brothers' commitment to innovation and dedication to crafting wines that consumers love. Raise a glass to the perfect fusion of innovation, taste, and shared moments this spring.
Brown Brothers Limited Edition wines are available at leading liquor retailers and online at brownbrothers.com.au until sold out.