Leading the way for Sustainable Gin & Whisky production in Australia.
Cape Byron Distillery, home of Australia's beloved Brookie's Byron Gin, has joined the global movement of organisations, setting the benchmark for sustainable and ethical business practices.
Cape Byron Distillery is one of only two spirit distillers in Australia to achieve the distinction, which highlights the team's commitment to conducting the highest standard of production and corporate social responsibility.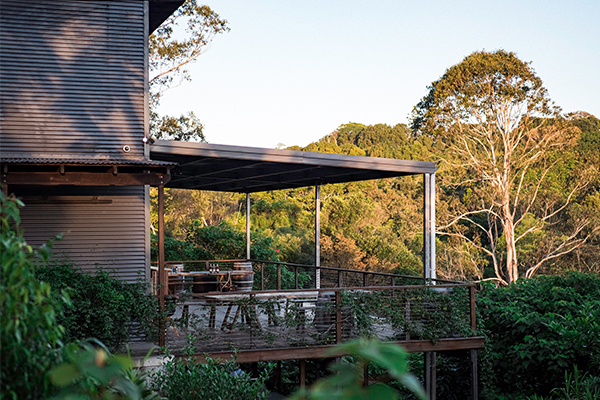 Cape Byron Distillery was officially accredited with B Corp certification after a vigorous application process. The title names industry leading environmental and community-focused businesses that have exceptional sustainability and business practices across a multitude of areas. B Corp is one of the most demanding certifications that evaluates a brands' ethics, with a criteria of over 350 benchmarks concerning operations, employee treatment, community, and environmental impact.
"I am incredibly proud of our team in achieving B Corp certification. It is in our company DNA and at the very core of everything we do here, to support our community, the environment, and our people. We see business as a force for good. We go beyond industry norms, creating and implementing innovative solutions with the goal to make the Australian distilling industry a world leader in sustainable practice." – Eddie Brook, Co-Founder of Cape Byron Distillery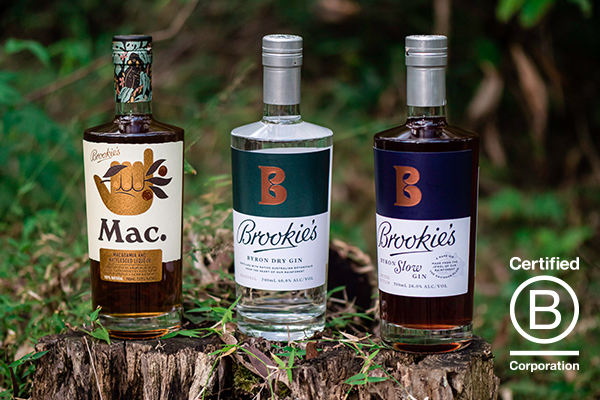 Cape Byron Distillery was founded in 2016 on the now regenerated 95- acre family property. In 1988 Pam & Martin Brook purchased the property, which was a desolate, run-down dairy farm. The Brook family set about planting 4,500 macadamia trees and 40,000 native rainforest plants. Today the property is a thriving regenerated ecosystem, home to a rich biodiversity of native flora and fauna including the endangered Australian Koala.
Cape Byron Distillery achieved B Corp Certification by exceeding B Corp Standards not only in reforestation efforts, but across five categories of the B Impact Assessment: Community, Customers, Environment, Workers, and Governance. Some of the highlighting factors attributed to the success of the certification include an on-farm closed-loop distillation process where:
Whisky wash and botanicals are mixed with mulch to create a nutrient-dense soil conditioner that is reused on the Davidson Plum orchard
Diverting waste from landfill by utilising black soldier flies to consume organic waste
Implementing various waste diversion streams & energy monitoring systems at the Distillery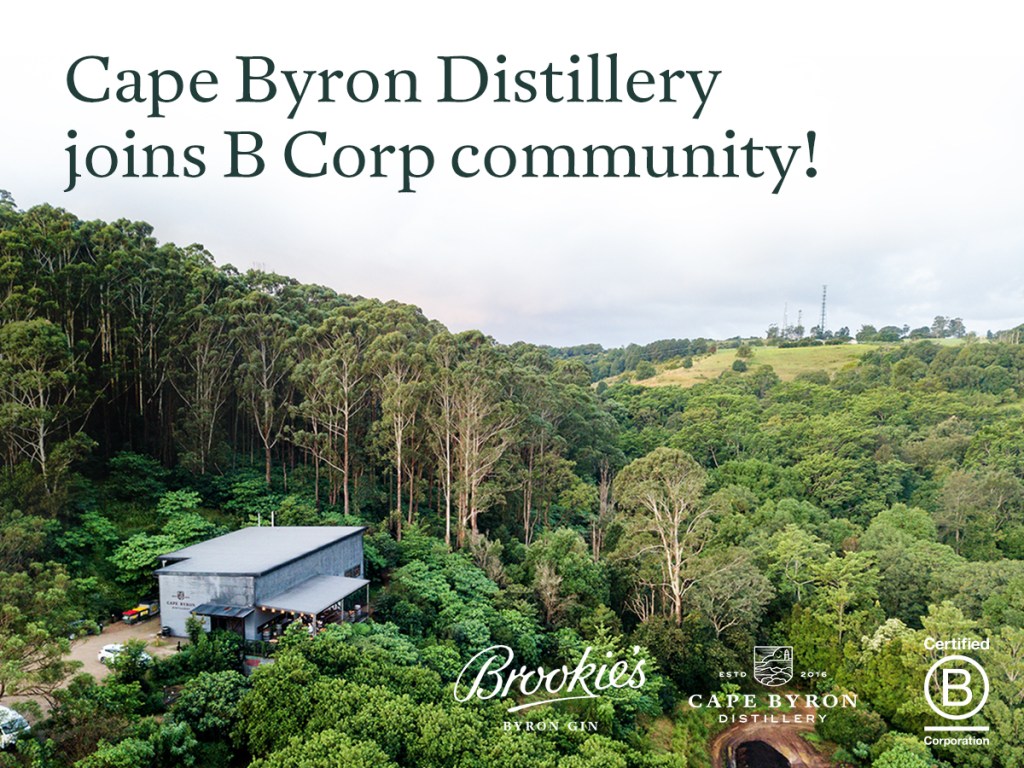 Another milestone for the Distillery was a 30% decrease in landfill waste over the period of January 2019 to December 2021, from an average of 3.3kg per 100 bottles down to 2.1kg.
For more information head over to capebyrondistillery.com or contact us at info@capebyrondistillery.com