From gifting to hosting, Lyre's has Christmas sorted
The silly season is approaching, and Lyre's has the holidays sorted with everything from stocking stuffers, to what to drink to how to impress your guests, making for a sophisticated and unforgettable festive season.
FOR HASSLE-FREE PREPARATIONS
As the festivities begin, Lyre's has hosts feeling cool, calm, and collected in front of guests.
Amazon Alexa
Through a few key words, "Alexa, make it a Lyre's", Amazon Alexa can guide hosts through making their favourite non-alcoholic cocktail at their own pace. With the ability to add products to their Amazon cart as they're navigating the recipe, they can ensure the bar cart is always fully stocked with Lyre's this Christmas.
Impossible Bar
For the tech-enthusiasts, and those wanting something even more interactive, why not explore the world of augmented reality with Lyre's Impossible Bar? By simply scanning the QR code, now available on all key products, those wanting to mix a non-alcoholic drink can immerse themselves in the world of Lyre's as the Social Animals (which feature on the bottles) come to life. Impossible Bar allows you to purchase products, find a store, pick recipes, and access great online offers, discounts, and savings – anytime, anywhere.
GIFTS UNDER $20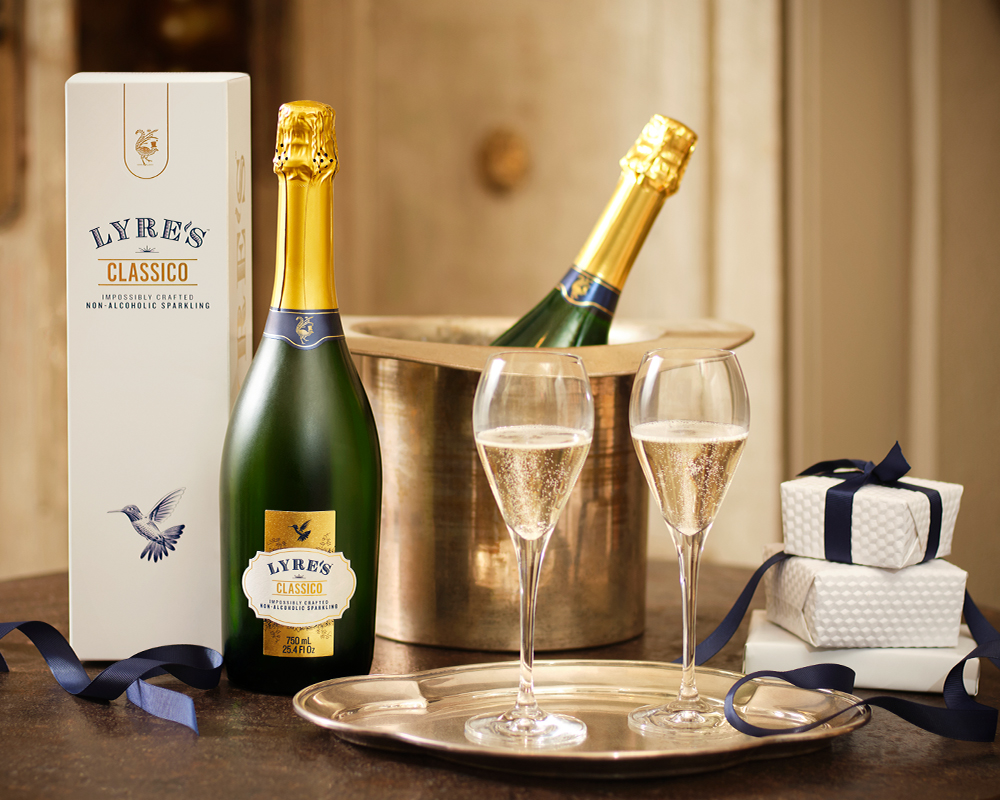 Classico Grande
Lyre's award-winning Classico Grande 750ml Sparkling is the perfect non-alcoholic sparkling for those wanting to celebrate the unforgettable moments this holiday season. Classico Grande Sparkling stands up on its own as a premium non-alcoholic answer to an Italian Sparkling, and quite simply, a celebration in a bottle. Add Lyre's Italian Spritz, soda and orange for a perfect non-alcoholic Amalfi Spritz. Enjoy at the Christmas table, bring to a holiday function and cheers to the New Year.
You can also gift to a loved one in a limited-edition premium gift box. Keep an eye out for Classico Grande in premium gift boxes at select Myer Giftoriums and Lyre's pop-ups in Westfield. You can snag complimentary bespoke calligraphy to make it that extra bit special.
RRP $19.99 (with gift box)
Available online at www.lyres.com.au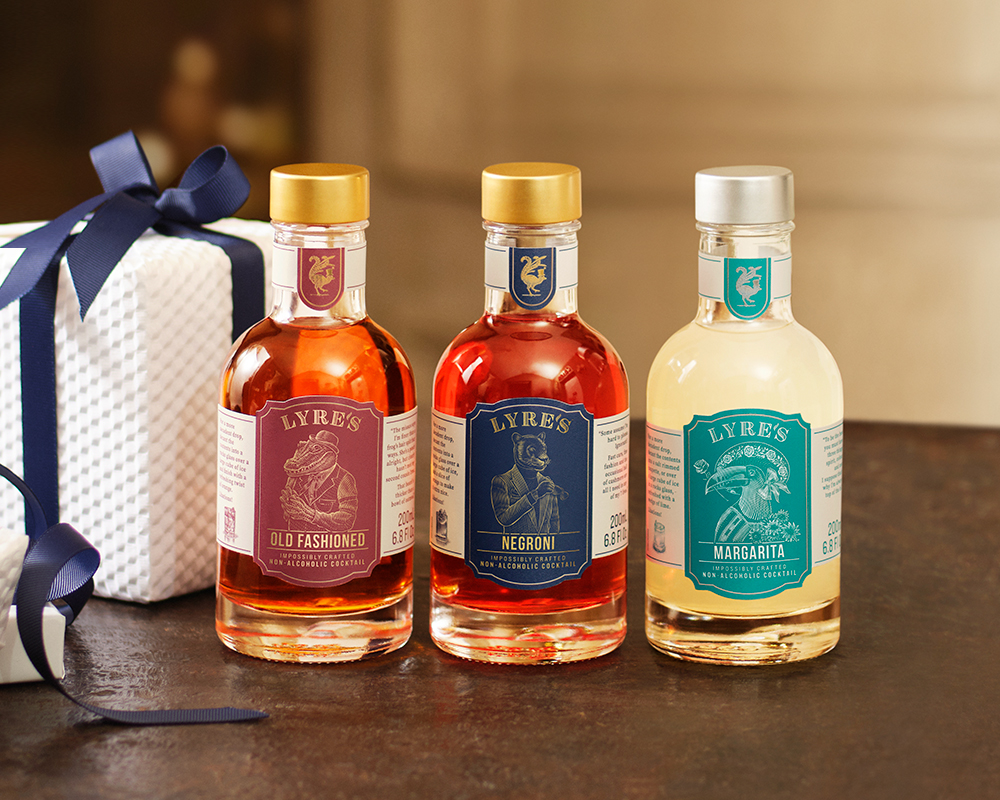 About Lyre's
Lyre's Non-Alcoholic Spirits is a range of 18 alcohol-free classic spirits, 5 ready to drink cans and a non-alcoholic sparkling wine, created using a unique understanding of food science and flavour architecture. Founded in 2019 by entrepreneurs Mark Livings and Carl Hartmann, the range is the world's most comprehensive and awarded solution for mindful drinking, equivalent to the most popular spirits in a non-alcoholic format – each as close to the original premium volume spirit as possible. Lyre's portfolio of premium non-alcoholic spirits is capable of crafting 90% of the world's best-selling cocktails. A frictionless swap of a Lyre's non-alcoholic spirit for the original alcoholic ingredient delivers all the benefits of a premium sophisticated no-alcohol drink without any compromise. Lyre's currently sells one bottle every 30 seconds in over 60 countries across multiple channels, including direct-to-consumer, and in leading restaurants, bars, hotels, retailers, and airlines. All products are vegan, and packaging is 100% recyclable. Lyre's was created to change the way the world drinks. Simply choose your drink and just make it a Lyre's. Visit www.lyres.com.