International Women's Day (IWD) is an annual celebration of everyone who identifies as female and pushes for a world with gender equality.
This year, the theme is 'Each for Equal', with the official IWD organisation stating: "An equal world is an enabled world. How will you help forge a gender equal world? Celebrate women's achievement. Raise awareness against bias. Take action for equality."
The international industry has embraced the day with a range of events and special activity. Below we've collected some of the inspiring contributions of Australia's drinks industry.
Gender pay gap discount with Sparkke
On Sunday, women will receive a 9.2 per cent discount on Sparkke beverages at the brewery's Adelaide pub, Sparkke at the Whitmore. The discount amount corresponds to the gender pay gap in South Australia.
According to the 2019 Workplace Gender Equality Agency report on Australia's gender pay gap, in the last financial year Australia's full-time female workforce made on average 14 per cent less than men. That's $241.50 less per week. The greatest difference between gender salaries is in Western Australia, where women are paid on average 22 per cent less than men.
Sparkke Co-founder, Kari Allen, said: "We're a company founded and led by women. We are fully committed to inclusivity across all genders and identities, and on International Women's Day we welcome the opportunity to call out the gender pay gap, measured and recognised by the Australian Government, because it illustrates real economic disparity between men and women in the workforce."
The social enterprise and for-purpose beverage company also has a range of products available every day that help highlight gender equality and other social issues.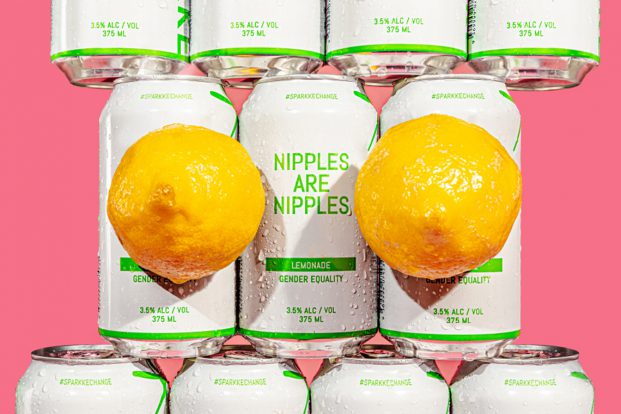 Little Creatures teams up with Homeward Bound
Lion's Little Creatures will launch the IWD Ale on Sunday, proudly brewed by the Little Creatures Fremantle brewing team led by Jess Curtin and Ranga Mapondera. Proceeds from Lion's hospitality venues on the day will go towards funding a USD$25,000 scholarship with Homeward Bound, a not-for-profit that aims to get more females into Science, Technology, Engineering, Mathematics and Medicine (STEMM) leadership roles.
The recipient for this year's scholarship is Dr Philista Malaki, a research scientist at the National Museums of Kenya.
Curtin said: "As female brewers we are all too familiar with breaking down tired stereotypes. This year's campaign theme for IWD is #eachforequal and by brewing this beer we want to contribute to a more equal world for all."
Mapondera added: "This is all about creating a brighter future for us all. We are pleased to see women at the forefront of these missions."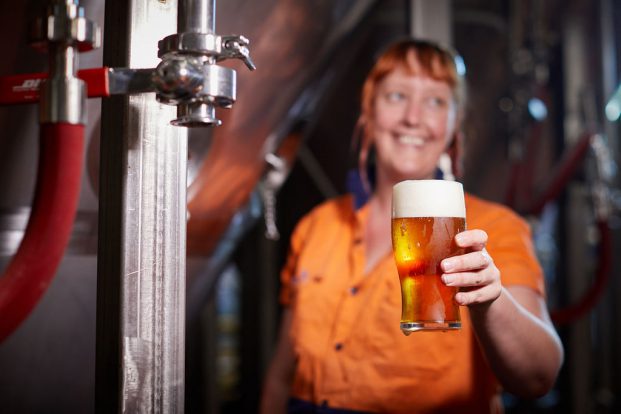 Women in Distilling lift each other up
The Women of Australian Distilling organisation is hosting an IWD lunch at Bloodwood Restaurant and Bar in Newtown, Sydney. The collaborative event is aimed at celebrating women's achievements in the local hospitality and distilling industries.
There will be the chance to network with other industry females, including the line-up of speakers which features Dervilla McGowan from Anther Spirits, Heather Tillot from Sullivans Cove Whisky, Melanie Sheard from Imbue Distillery, Sarah Walker from Timboon Railway Shed Distillery, Claire Van Vuuren from Bloodwood, Julia Campbell from Women in Hospitality and Kathleen Davies from Nip of Courage, as well as host, Abby Roennfeldt from Nip of Courage and Hades Hula House.
Kathleen Davies said: "Diversity is important to all industries. This is a tribute to recognise the minority of pioneering female distillers across Australia, in the hope that it will encourage and inspire more women to get involved in the distilling industry."
Other than the partners already named, the event is supported by P&V Wine + Liquor, Moya's Juniper Lounge, Philter Brewing, the Australian Gin Distillers Association and Treat Dreams.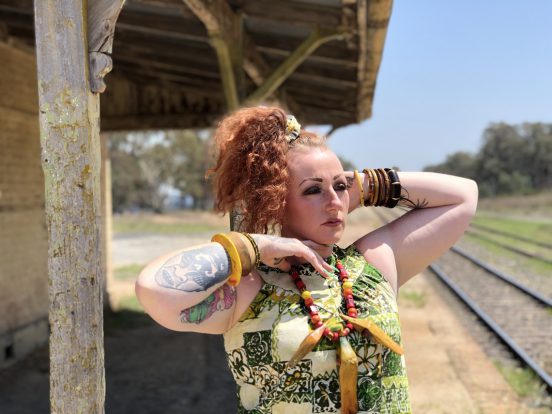 Young Henry's release Free the NEIPA
Today Young Henry's launches their IWD beer, Free the NEIPA, which is a New England IPA. Ten per cent of profits from the sale of the beer will be donated to Newtown-based women's charity Two Good Co, who help domestic violence survivors and people in financial hardship.
Free the NEIPA is brewed by the women of Young Henrys, led by Carla Daunton and Michelle Hanrahan.
Young Henry's said: "From the lab and brew floor, our sales team, marketeers, and legendary bar staff, Young Henrys is swarming with incredible women working hard to bring you the very best in beer. Whilst there's no doubt we have a long way to go in achieving equal representation in the brewing industry, we're pretty bloody proud of where we are now, and reckon it's worth celebrating every day of the year."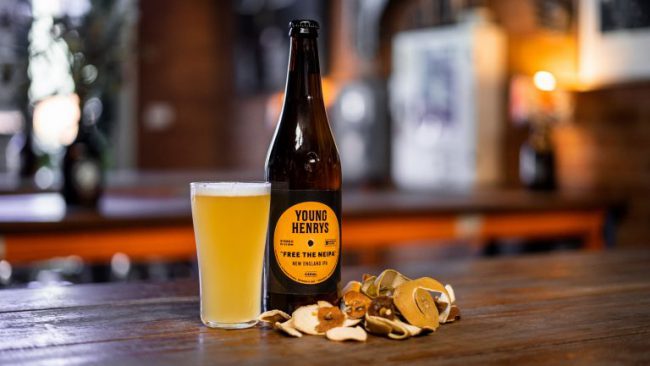 Brogan's Way releases Women's Work gin
Co-founder of Australian distillery Brogan's Way, Brogan Carr brings her love of STEMM into the creative process when developing new gins. In the latest release from Brogan's Way, called 'Women's Work,' Carr wanted to use this passion to celebrate the contribution of female gin distillers across the world.
In collaboration with Sparkke, Brogan's Way created the new gin using native ingredients from the local area, like juniper, red centre limes and currants, which gives it a glowing pink colour.
"There are so many interesting possibilities when you bring these native flavours together. I want to challenge the ingrained concept of what gin is and show how diverse it can be" said Carr.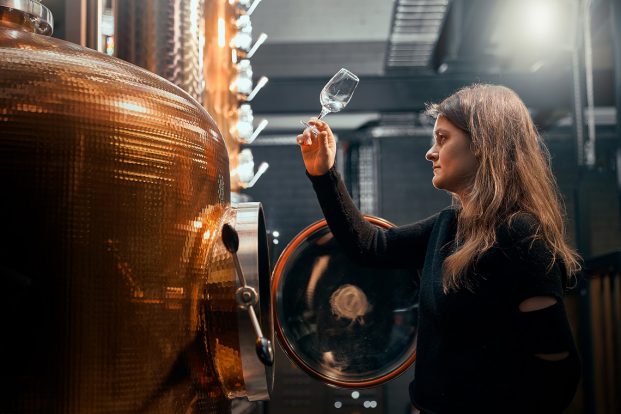 Two Birds celebrate fierce women
Female founded Melbourne brewery Two Birds Brewing has launched a special IWD beer called Warrior Woman.
Two Birds said: "Feisty, spirited and never willing to pretend like everything's peachy, we're celebrating the voices of warrior women this International Women's Day with a beer that is."
The team are also throwing an IWD bash at their home, affectionately called The Nest, with live music from an all-female lineup.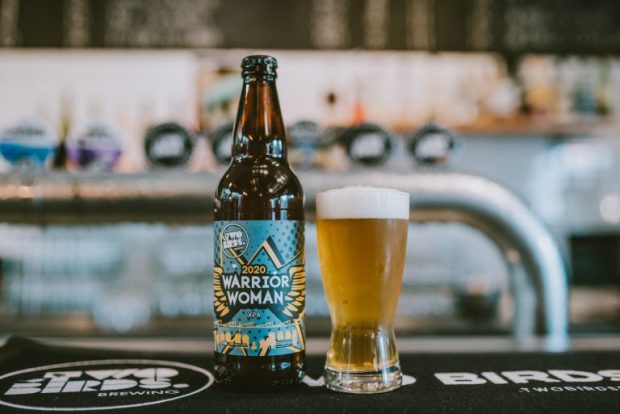 The all-female sommelier team at Chin Chin
Sydney's Chin Chin restaurant are proud to champion their all-female sommelier team, which features Isobel McFadden, Elisa Macleod and Jacqueline Turner.
In place since they launched in the city in 2017, the women work together on an ever-changing seasonal wine offering to complement the food menu. Worldwide statistics show that male sommeliers still outnumber their female counterparts, and Chin Chin's team is fighting back against this, truly in line with the theme of this IWD.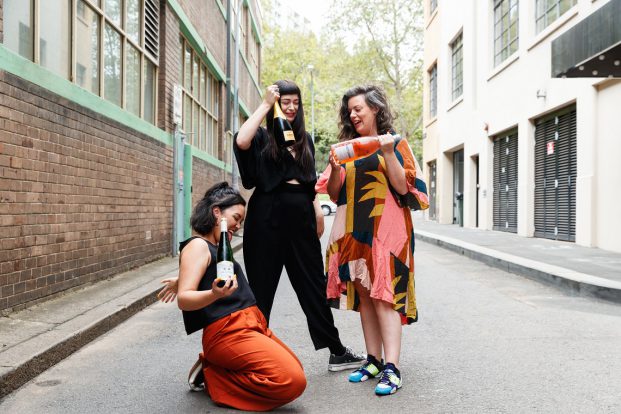 Jetty Road use all their female power
IWD has also been the push behind Jetty Road Brewery's latest beer, an IPA they're calling Siduri Brut.
The bespoke brew has been created by all the female staff at Jetty Road, from sales, events, marketing, design, front of house and accounts. At 6.2 per cent ABV, it's described as bold, dry as a bone and with a delicate Sav Blanc character.
Jetty Road have described the name as being: "In honour of the wise female divinity associated with fermentation, Siduri. Her attempts were to dissuade the quest for immortality and to urge the people to be content with the simple pleasures of life. Siduri, we hear you… here's to the good life."
On-premise celebrations
Sydney bar Shady Pines Saloon is celebrating women this Sunday by throwing a party with a bar take over from the city's finest female bartenders. Proceeds from the signature cocktails of the night will go to Rize Up, along with donations from Swillhouse Group, to support victims of domestic violence.
Bartenders who will be donating their time and expertise are Georgia Collins and Alexandra Hooker from The Baxter Inn, Meg Litherland from PS40, Brit Rowe and Sarah Mycock from Old Mate's Place, Atlanta Pahulu from Bulletin Place, Jas Pirovoc from Cantina OK!, Emma Bernadi from Alberto's Lounge, Claudia Morgan from Double Deuce and resident Shady Pines team members Gracie Peters and Felicity Eshmann.
Across the country a range of other parties are happening to celebrate the occasion, from venues and operators both big and small.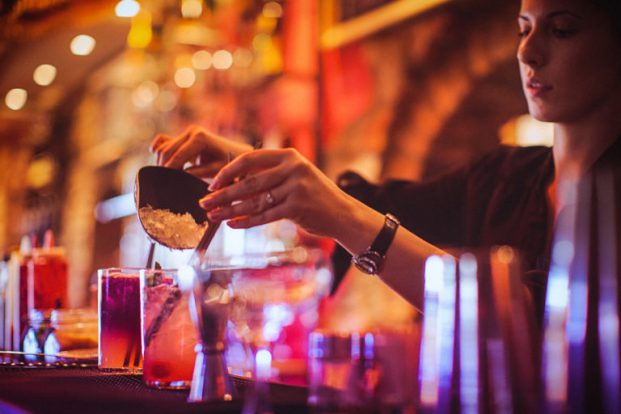 BentSpoke recognise women's contribution to beer
At BentSpoke's Braddon brewpub, the team has brewed a special IWD beer, celebrating the lesser known contributions of women in their industries. Tracy Margrain, BentSpoke's Co-owner and Brewer, said the name also reflects this recognition.
"This beer celebrates the lesser known contributions of women. With that in mind, we've decided to name the beer Marion, after Marion Mahony Griffin, the architect who helped shape Canberra, but is often forgotten in the city's narrative," Margrain said.
Although the style of the beer is yet to be revealed, BentSpoke did say it features The Pink Boots Society's Hop Blend. The Society was created to inspire and encourage women in the beer industry.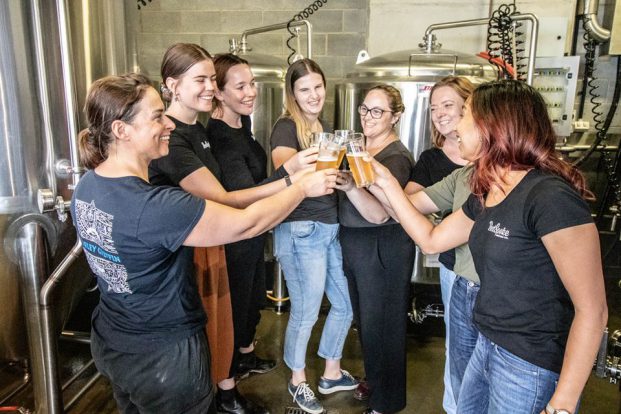 New partnership for Archie Rose
Sydney-based distillers Archie Rose have announced they are teaming up with the National Gallery of Australia (NGA) for a new initiative called 'Know My Name.'
The idea is for Archie Rose to leverage the power of their bottle labels to celebrate and increase the visibility of work by Australian female artists. As part of the campaign, bottles will have '#KNOWMYNAME' on the label, in a first for the distillery.
"We looked to use our Tailored Spirits and packaging as another platform for exposure," says Victoria Tulloch, Head of Marketing at Archie Rose. "We truly, sincerely believe in what The NGA is doing and love it, and saw the opportunity to use our labels as a media platform to get their message out as far as we can."