Coles has offloaded 87 hotels to Australian Venue Co for $200m in joint venture but retains Queensland liquor stores.
Image: The Regatta Hotel, Brisbane, a Spirit Hotels venue.
Coles has revealed it is forming a joint venture with Australian Venue Co, carving up its hotel, gaming and retail liquor store operations.
Under the complex joint venture, Bruce Dixon's 60-plus strong Australian Venue Co (AVC) will take on the operations of Coles' Spirit Hotels in Queensland. AVC will pay Coles approximately $200 million in cash for the privilege. AVC will retain all profits from those hotel operations.
In return, Coles will retain and manage day-to-day operations of 243 retail liquor stores in Queensland and 10 retail stores attached to Spirit Hotels' WA and SA operations. These liquor stores include the established brands Liquorland, First Choice, First Choice Liquor Market and Vintage Cellars brands. Coles will retain all profits from those retail liquor operations.
Announcing the joint venture (JV) company, Queensland Venue Co, to the Australian Stock Exchange, Coles Group said the structure:
"will allow both parties to focus on their core competencies, whilst having joint oversight over the entire operation."
The joint oversight means Coles cannot fully claim to no longer be involved with gaming, though it can accurately claim to no longer be profiting from it. A Coles spokesperson revealed:
"Spirit Hotels has never been material to Coles' earnings. Following the transaction, Coles will not receive any earnings from hotels."
Acknowledging the structure, a Coles spokesperson confirmed "Coles remains committed to industry best practice in responsible service of alcohol and responsible gaming operations."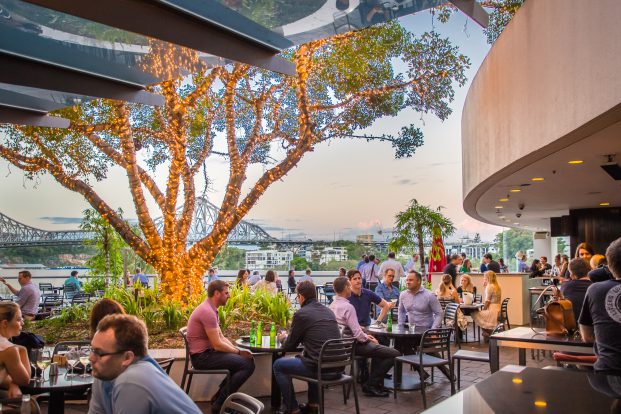 Australian Venue Co to expand Queensland hotel acquisitions
It is thought AVC's substantial KKR private equity backing will help fuel the hotel group's growth in Queensland. Since Queensland licencing regulations mandate that bottle shop owners must also own a pub nearby, and AVC has committed to growing its hotel group in the state, the new structure should enable Coles to expand its retail liquor operations every time AVC stumps up additional hotel investment, at no cost to Coles.
A spokesperson for Coles revealed:
"The partners intend to grow the JV in Queensland. If both partners agree to add a new hotel to the JV, Coles will be able to use retail liquor licences attached to that hotel to operate additional liquor stores through its investment in the JV. This does not apply to acquisitions AVC may make outside Queensland.
"AVC will fund the purchase or development of any additional hotels in Queensland, while Coles will fund the purchase or development of any associated liquor stores via their respective JV investment."
Coles CEO Steven Cain said, "The agreement with AVC will enable each party to bring relevant expertise to the joint venture. Over the past 12 months Coles has undertaken an extensive review of its Spirit Hotels business to identify a suitable partner.
"AVC is a highly experienced and responsible operator of quality hospitality venues with their current portfolio of more than 60 hotels. AVC has plans to grow the hotel portfolio in Queensland which will in turn provide Coles with the opportunity to further grow its retail liquor business in that state."
Other than the specified 10 WA and SA retail storees, Coles confirmed retail liquor stores outside of Queensland will be unaffected by the transaction.
The transaction is likely to complete by the end of 2019 financial year, subject to regulatory approval and some individual landlord negotations pending.
Coles said liquor and gaming regulators had been "engaged and indicated they have no objections with the structure."
Australian Venue Co declined to comment.
Australian Venue Co CEO Paul Waterson will be speaking at Australian Hotelier's Pub Leaders Summit in Melbourne in May. To find out more, visit: www.publeaders.com.au.