Endeavour Group has opened the first of Dan Murphy's new premium concept stores in Lane Cove, featuring a bottle of the first vintage of Penfolds Grange, worth $160,000.
This new Dan Murphy's Cellar store is part of the retail group's response to an ongoing trend of premiumisation in liquor retail, and is inspired by the original Daniel Francis Murphy's love and passion for wine. The Cellar possesses 'a curated range of hard-to-find bottles' on display in climate controlled environment.
Dan Murphy's Managing Director, Alex Freudmann, said the move towards more premium products was a key motivator in opening this store.
"We know that customers are drinking better, which is why we wanted to create destinations where wine lovers can discover and access some of the best wines from Australia and the world," he said.
The Cellar features a range of over 2800 products, of which about 350 are so rare that the store only has one or two bottles available. The rarest wares can be found in the 'Icon Room', which contains a selection of fine wines starting from $150 a bottle. The Icon Room also houses a 1951 Penfolds Grange, thought to be one of only 35 still in existence from the very first Grange vintage.
Another highlight from the Cellar's range comes from the Grand Cru Burgundy vineyard of Domaine de la Romanée-Conti – considered to be one of the finest producers of Pinot Noir in the world. Some wines from this vineyard are retailing for over $20,000.
Walter Henao, an experienced sommelier and WSET diploma holder, has been tapped to manage the new store.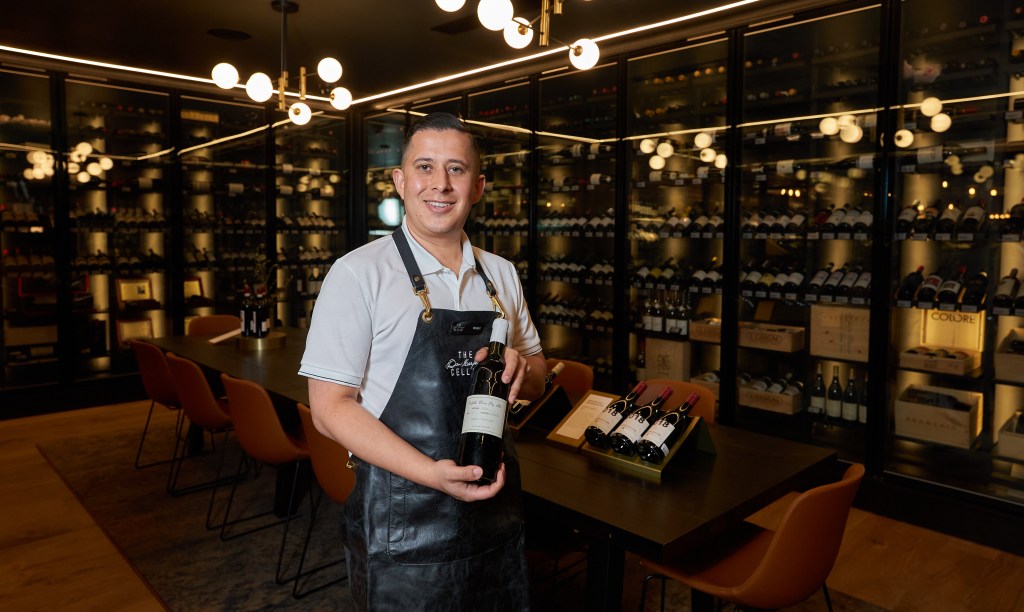 "We're expecting some wine-loving customers to travel interstate to visit us to discover the range and access the wines we have in this store," Henao commented.
Henao's colleagues at the Cellar are also educated or experienced in the wine, with some having worked at Sydney's leading wine venues, or in wineries themselves. To accompany the new premium store, Dan Murphy's has developed 'the Merchant's Signature Service' – a personalised virtual curation service.
"Customers will be able to live chat with the Cellar's experts directly from our cellar during opening hours, which will help us to offer a highly trusted and personalised service digitally," Henao explains.
Temperature is set at 17 degrees at the store, considered ideal for the storage of red wine, while state-of-the-art wine cabinets contain other varietals at their perfect climate. On-demand tastings and events will be facilitated by enomatic machines, which allow for the tasting and preservation of premium wines.
"My team and I look forward to helping customers find the perfect wine at all price points, whether that's $20 or $200," Henao added.
"As a wine professional, I'm excited to be part of this new amazing concept."