Celebrating the launch of its new Pinot Noir sparkling wine, Champagne house G.H. Mumm transformed The Boathouse in Rose Bay into a luxurious lodge in collaboration with the Matakauri Lodge team from Queenstown, New Zealand.
Made from hand-harvested Pinot Noir grapes, the new Mumm Central Otago Blanc de Noirs honours the New Zealand region of Central Otago in the latest release from the Mumm Terroirs collection.
Guests were invited to enjoy the inaugural release of Mumm Central Otago alongside a three-course lunch curated by Jonathan Rogers, Head Chef at the Matakauri Lodge. Rogers spoke to guests about his first time trying the new wine.
"I was really impressed, I loved it. I thought it was a really good representation of the terroir and the area, with the notes of stone fruits, cherries and beets."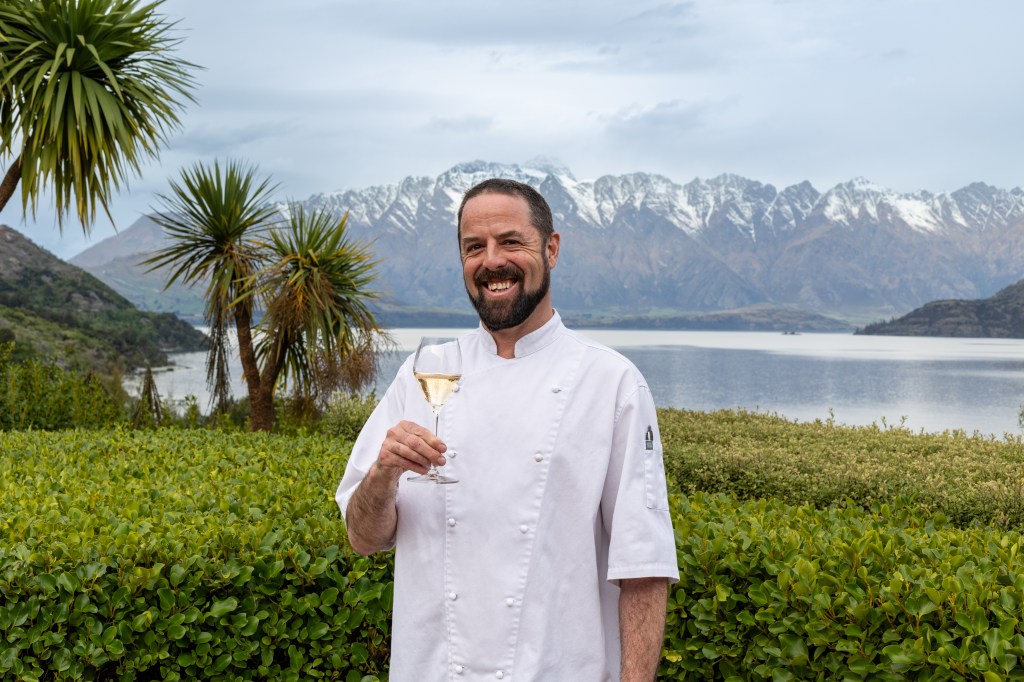 Created in collaboration with G.H.Mumm and renowned producers Pernod Ricard Winemakers, the Mumm Terroirs collection is the result of passionate winemaking and the sharing of expertise and time-honoured techniques. Tony Robb, Operations Director at Pernod Ricard Winemakers NZ, spoke at the lunch about how the new wine came to be.
"I have had a long association with the brand. We have been making table wine from Central Otago for five or six years now and we have a few growers down there.
"When visiting, we already had the Marlborough project that we were working on, but we were tasting and looking at the fruit in Central Otago and thinking the quality of the fruit down here is amazing, but it's really different to [the fruit of] Marlborough.
"We thought, wouldn't it be fun to make some bubbles from it? So we did."
With each of the sparkling wines in the Mumm Terroirs collection celebrating the unique terroir of a region, Mumm Central Otago Blanc de Noirs is the second wine to look to New Zealand. Infleunced by the surrounding mountain ranges and cool climate with some of the most southern vineyards in the world, Central Otago is ideally placed to grow Pinot Noir.
The Mumm Central Otago Blanc de Noirs is described as having "complex aromas of black cherry and red plum, complemented by toasty notes of brioche." The palate is said to have a fruit-forward flavour balanced by natural acidity, with the finish described as "fresh with lingering flavours of citrus and nougat."
Mumm Central Otago Blanc de Noirs will launch in Australia and New Zealand in October, at an RRP of $60.