With the surge of celebrity and influencer-backed products dominating the liquor industry in recent years, independent retailers can often be overlooked. Well-established names have taken the spotlight, but Gee Up is in the market to change the game.
In a commitment to supporting small businesses, influencers Troy Candy and Adrian Portelli have joined forces to make waves in independent stores across the country.
Carefully curating an Australian launch tour, the Gee Up team witnessed an overwhelming response with hundreds of punters flooding bottle shops to get their hands on a slab of the vodka RTD, selling the product out in minutes.
With a market strategy that focuses on independent bottle shops, Gee Up is Australian made and backed by the team at 80 Proof, who are known for their viral fame with the West Kitty & Sour Puss range in 2020.
"You might wonder what sets this brand apart from other influencer-backed products," said Shane Barrington, Director at 80 Proof. "Well, quite a lot. Gee Up offers a better-for-you vodka RTD that challenges the traditional notion that colourful drinks are only for a female audience.
"Troy, who openly admits to being a beer hater, coined the term 'fruit beers' in 2018 to encourage Australian men to explore more friendly and tastier drink options. Despite the effort, Troy still faced challenges in his campaign to switch the cynicism of colourful drinks to a male audience. That's when he and his billionaire friend Adrian Portelli decided to create Australia's first male-leaning fruit RTD, Gee Up."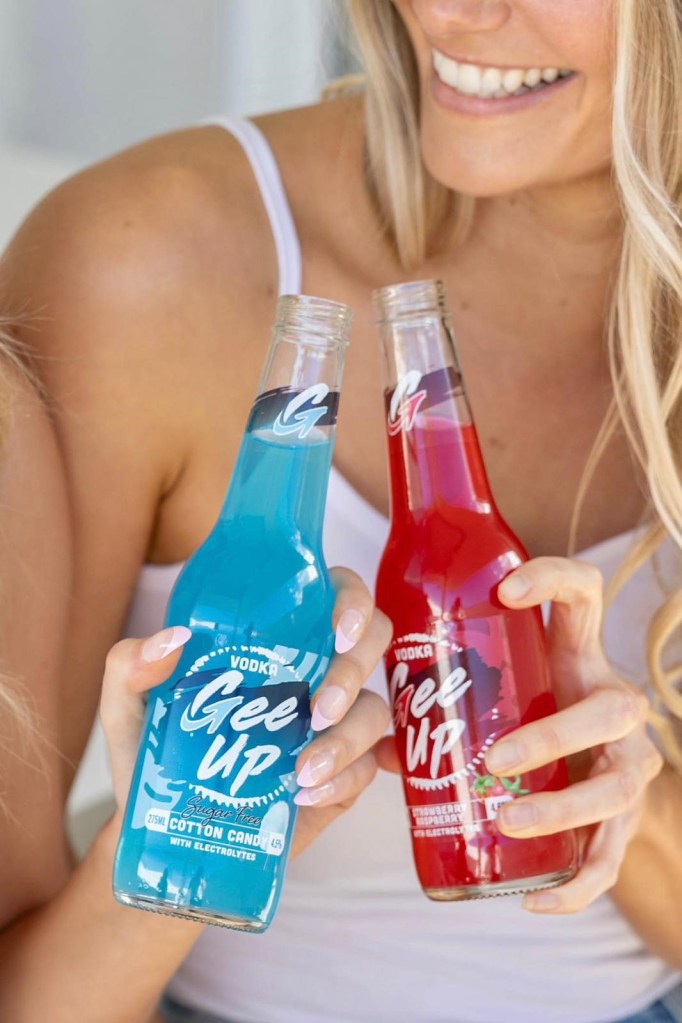 Made with electrolytes and sugar free options, Gee Up offers a refreshing non-traditional approach to the booming RTD category.
"Adrian hails from St Albans in Melbourne's West, while Troy is from Frankston in Melbourne's South East," added Barrington. "Both Troy and Adrian have stories of humble beginnings. Through hard work and determination, they built their empires from scratch. They emphasised their commitment to supporting small businesses over corporate conglomerates, wanting to make a positive impact on families' lives."
As Gee Up continues to fly off the shelves in independent stores across the country, the boys credit much of the products early success to their unique audience engagement. Candy and Portelli plan to remain actively involved, showing up at indies and events throughout the country to keep the momentum going.
"This refreshing outlook on influencer-backed alcohol products in 2023 promises to make a lasting impact on the independent industry", said Barrington.