Glenglassaugh Distillery, based on the north coast of the Highland region, is bringing a new series of single malt whiskies to Australia, including a flagship 12 Year Old.
This is a major milestone for the Highlander, representing its first official standard range 12 year old bottling since the early 1990s.
Glenglassaugh closed in the whisky downturn of the mid 1980s, reopening only in 2008. In 2013, it was purchased by the BenRiach Distillery Co, which in turn was purchased by the Brown-Forman company in 2016.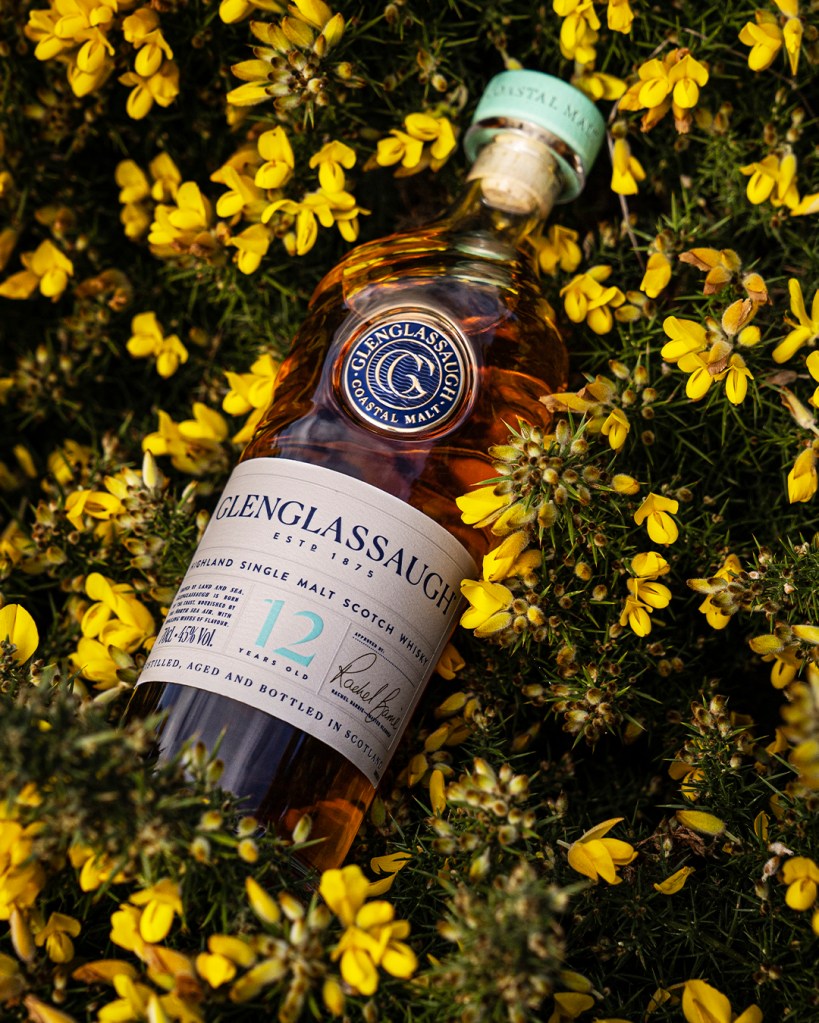 The 12 Year Old marks the full recovery of Glenglassaugh to a producing distillery with ample mature stock. Rachel Barrie, Brown-Forman Single Malts Master Blender, explains how the releases reflect this journey, and the distillery's seaside location.
"The new portfolio brings together all the key elements of Glenglassaugh's spirit. Inspired by its truly unique coastal location, the new expressions transport us to a place where the spirit is awakened and soul invigorated, inviting us to stop, take a breath and appreciate our surroundings."
The 12 Year Old is said to possess flavours of 'ripe apricot and fig' alongside 'toasted vanilla and tropical flora'.
Alongside this age statement whisky, the range will contain new bottlings Portsoy and Sandend. Both are inspired by the sea.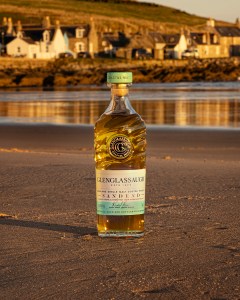 Portsoy is named after a harbour village that neighbours the distillery, with the expression itself a heavily peated whisky which has been matured in a combination of sherry, bourbon and port casks. This dram offers notes of 'rich maritime waves infused with tropical fruit, sherried dark soy, rolling into port with liquorice and sea kelp.'
Sandend takes its name from a nearby beach, and has been matured in bourbon, sherry and manzanilla sherry casks, providing 'waves of tropical sweetness and a touch of sea-salt.'
"To taste Glenglassaugh Single Malt is to experience the coastal influence of Sandend Bay and the ancient harbour towns nearby. Shaped by the coalescence of land and sea, the senses are awakened by the imposing yet calming crash of waves and the sweet smell of gorse in the air," Barrie adds.
The whiskies also present a new design direction for the brand, 'taking inspiration from the rippling sand tide at Sandend Bay, with touches of colour inspired by sea glass.'
Later in the year, heritage expressions of the distillery's spirit from the 60s and 70s will also come to these shores.
The new whiskies will be available in specialist retailers Australia-wide from September of this year.