Australian wines tasted success at March's London Wine Competition, commanding the gold medals list, and taking several 'Best in Varietal' awards.
Gralyn Estate's Artizan Rare Muscat bottling took a hattrick of titles the London Wine Competition (LWC), picking up an 'LWC Gold', alongside the coveted 'Best Wine of the Year by Quality' and the overall 'LWC Wine of the Year' award.
The LWC is a well-respected competition in the wine world, which assesses and celebrates the best wines that the global wine industry has to offer. The 2022 edition saw over 1,300 wines submitted from wineries around the world – a 14 per cent increase on 2021. Australia supplied the greatest number of wines, with 400 entries, followed closely by Italy, Spain, Portugal and France.
By varietal, Shiraz provided the most entries, followed by Cabernet Sauvignon, while Chardonnay, Tempranillo, Pinot Noir and Sauvignon Blanc were also popular.
The LWC looks at every aspect of the wine – including value for money and packaging – when deciding to award points, with judges using formula of '50 per cent Q (Quality Score) + 25 per cent Value Score (V) + 25 per cent Package Score (P) = London Wine Competition Score.'
Judges included Emanuel Pesqueira, Head Sommelier at the Gordon Ramsay Group, Barbara Drew MW, Master of Wine at London's illustrious Berry Bros. & Rudd, and Tim Triptree MW, International Wine Director at Christie's auction house.
Wines are tasted blind for value and quality, before being presented to judges for the packaging score. This system ensures fair assessment of the wine's flavour, but also accounts for how the wine appears on the shelf – which is of direct importance to retailers, wine buyers and customers.
As an LWC statement to press read, 'the London Wine Competition will give future trade wine buyers, be they for a supermarket, specialist wine retailer, casual dining or upmarket restaurant, the reassurance that these are wines that their customers want to buy.'
In total, Gralyn's Artizan Rare Muscat was awarded 97 points out of 100. The wine is described as a 'luscious fortified dessert wine' that is 'lifted and layer with spice, butterscotch and fruit cake. Many years' maturation in old oak casks has produced a richness and rancio complexity.'
The wine was produced by Annette Baxter and her husband Scott, who took over from Annette's parents, Merilyn and Graham Hutton, founders of the winery back in 1975. Gralyn's Reserve Cabernet Sauvignon 2018 and 2017 vintages were both also awarded gold medals.
Gralyn's triumph topped off a great year for Australian producers in general, with Aussie brands dominating the gold medal tally, and taking several 'Best in Varietal' awards.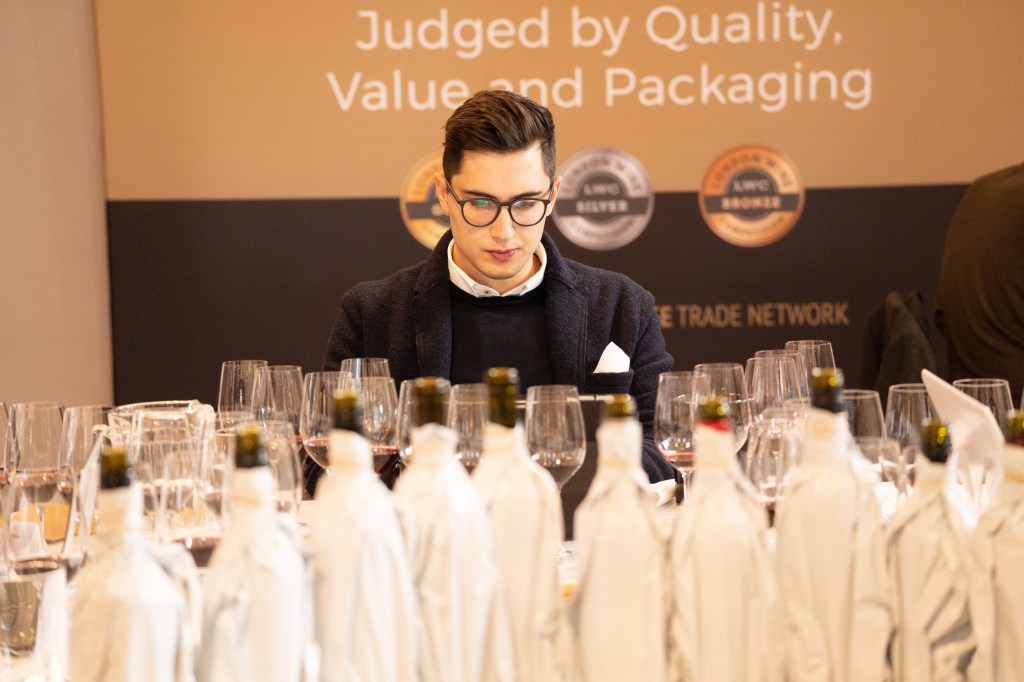 Best Wines by Varietal winners:
Shiraz – Gibson Reserve Shiraz 2019, Australia.
Merlot – Le Bastìe Rosso 2012, Italy.
Saperavi – Mukuzani 2018, Georgia.
Cabernet Sauvignon – Moss Brothers Moses Rock 2019, Australia.
Chardonnay – 2019 Ross Hill Pinnacle Chardonnay, Australia.
Tempranillo – Digma 2016, Spain.
Pinot Noir – 2019 Levantine Hill Estate Pinot Noir, Australia.
Sauvignon Blanc – Sot del Cel 2020, Spain.
Other Australian gold medallist (90+ points) winemakers included:
Gibson Wines, Ponting Wines, Haselgrove Wines, Wakefield Taylor Wines, d'Arenberg, Brockenchack Wines, Yarra Yering, Mr Riggs, Saddlers Creek Wines, Vok Beverages, Penfolds, Moss Brothers, Ross Hill, Credaro Family Estate, Kirrihill Wines, Byrne Vineyards, Dog Day Wines, Pinnacle Drinks, Blue Pyrenees Estate, Langmeil Winery, Levantine Hill Estate, Hahndorf Hill Winery, Sew & Sew, Schubert Estate, Chaffey Bros Wine, The Lane Vineyard, Pure Wine Co, James Kalleske Wines, Serafino Wines, Zonte's Footstep, Kilikanoon Wines, ARH Australian Wine Co, Angove Family Winemakers, Sidewood Estate, Knappstein Wines, Pauletts Vineyards, Richard Buller Wines, Sedona Estate, Casella Family Brands and DMG (Handpicked).