Elephant Gin celebrates 1mil EUR donated to African elephant conservation and launch of the Elephant Gin Foundation!
Elephant Gin is marking World Elephant Day, August 12, with a milestone, 1mil EUR donated to African elephant conservation. Since it's inception in 2013, Elephant Gin has been donating 15% of it's profits to conservation of this beautiful species by way of supporting three charities.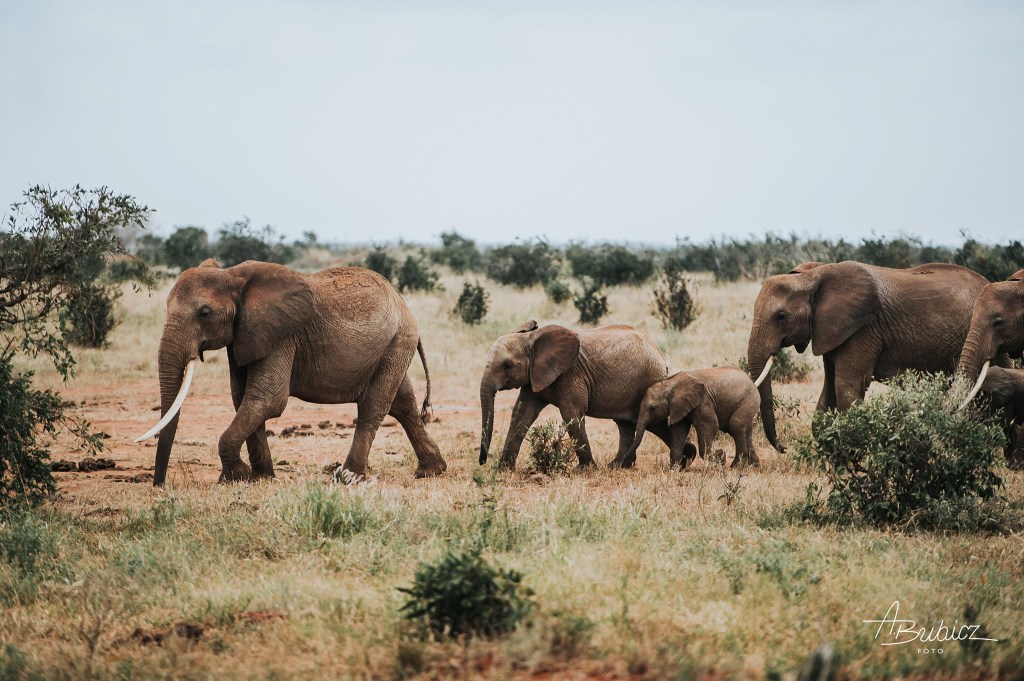 The Big Life Foundation is focussed on anti poaching, Space For Elephants is centred around giving local remote communities employment and also facilitating the movement and mixing of elephant species, to help ensure their long term survival as a species. The third charity is the Sheldrick Wildlife Trust, who operate the most successful orphan elephant rescue and rehabilitation program in the world. Elephant Gin's labels are handwritten by a calligrapher and carry the name of a past great tusker or elephant that its partner foundations currently help to protect.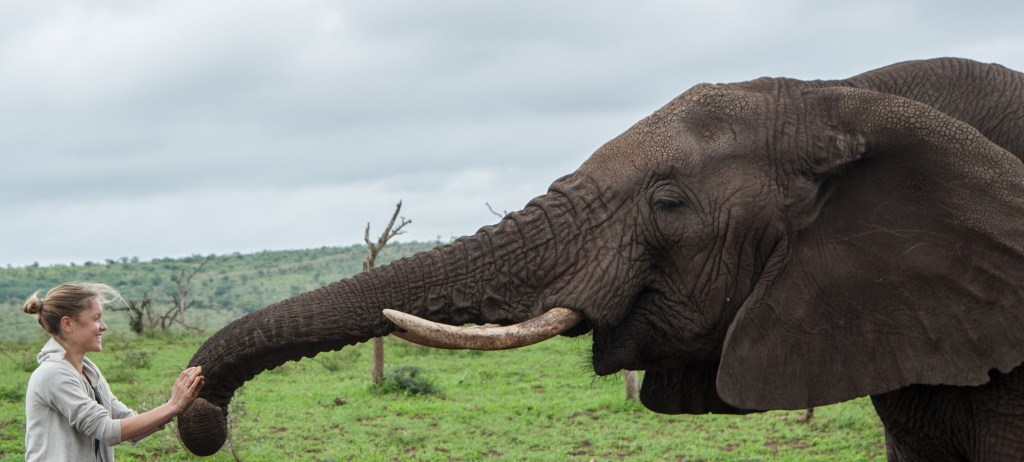 To further advance the conservation of these majestic creatures, Elephant Gin co founders Robin and Tessa Gerlach, have established the Elephant Gin Foundation which forms an independent platform for sustainable, longstanding commitment to wildlife protection. They will continue to donate 15% of profits from each bottle and the Foundation will focus on anti poaching and stopping the commercial trade in ivory, loss of natural habitat and human-wildlife conflicts due to increasing population.
See https://www.elephantginfoundation.org for more info.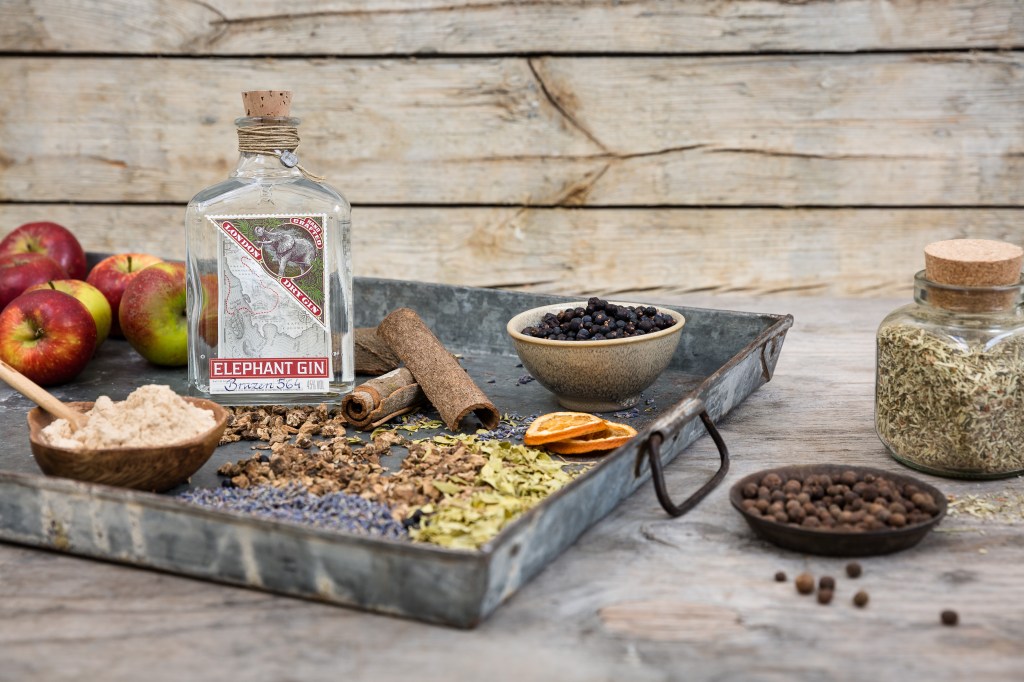 It's a charitable heart but the gin is amazing too! 14 botanicals, 5 of which are rare African botanicals (buchu, baobab, Devil's Claw, Lion's Tail, African Wormwood), which contribute to a bold, smooth, fruity and floral, yet spicy gin. The are four expressions in the core range, the flagship London Dry (45% ABV), the unique pressed, unfiltered Sloe (35% ABV), the super smooth Navy, or as we call it Elephant Strength (57% ABV) and the delicious Orange and Cocoa (40%), which is the flagship Dry gin with vacuum distilled organic oranges and roasted cacoa beans.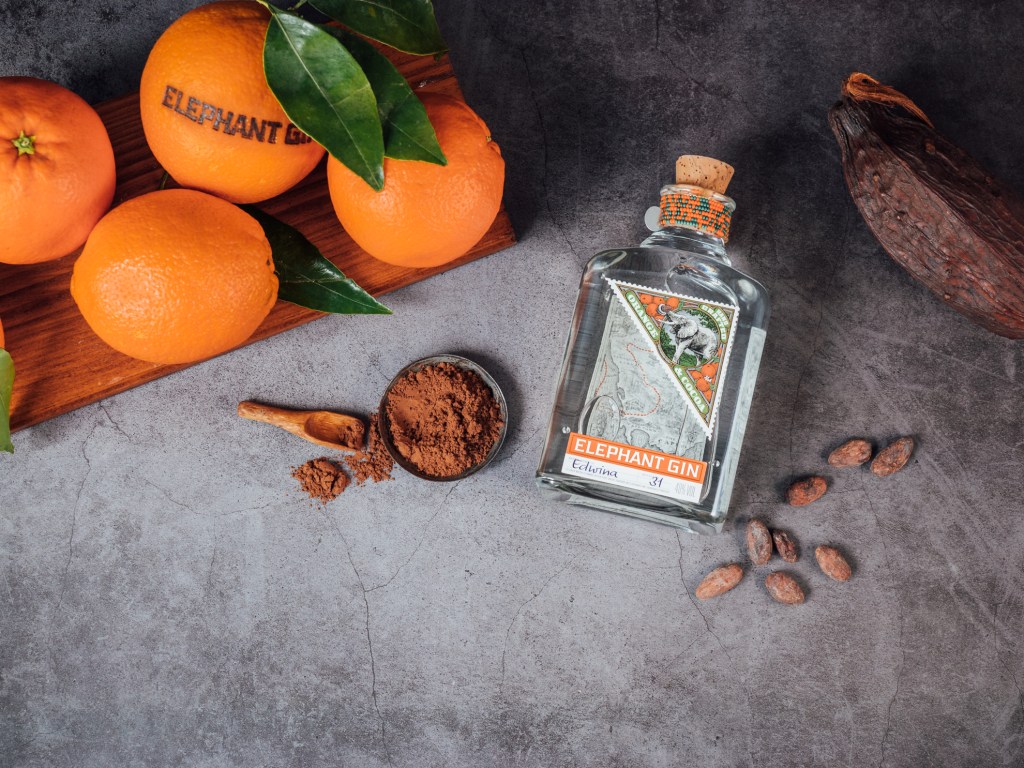 The Orange and Cocoa is new to Australia in 2022 and offers a spectacular flavour profile with a perfect interplay of juniper, zingy orange and mellow cocoa notes. It was awarded 'Best in Class' out of over 700 gins at San Francisco World Spirits Competition. The Elephant Gin range as a whole has won over 120 major awards to date.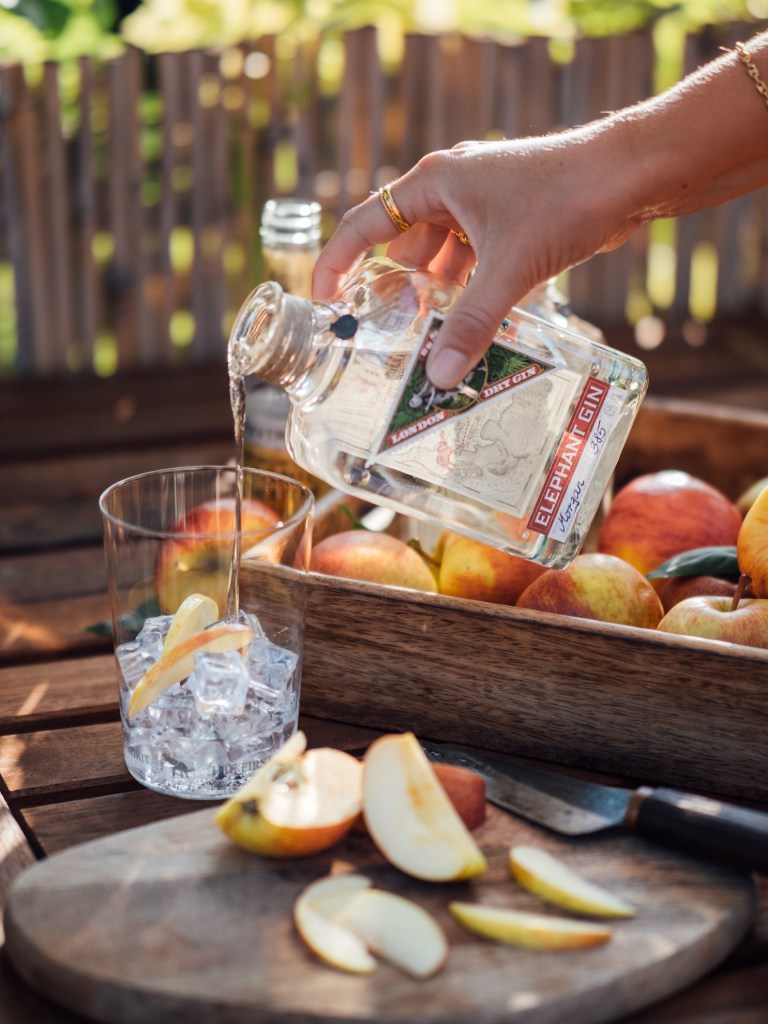 Elephant Gin is also committed to sustainability. We have achieved the Butterfly Mark from Positive Luxury, which is global organisation who audit premium brands for sustainability. Our new eco bottles working towards being carbon neutral, 65% recycled glass and 15% lighter. This reduces our carbon footprint by 60 tonnes annually. Everything used on our packaging is 100% single use plastic free using only biodegradable PLA. Our cartons are made from recycled paper.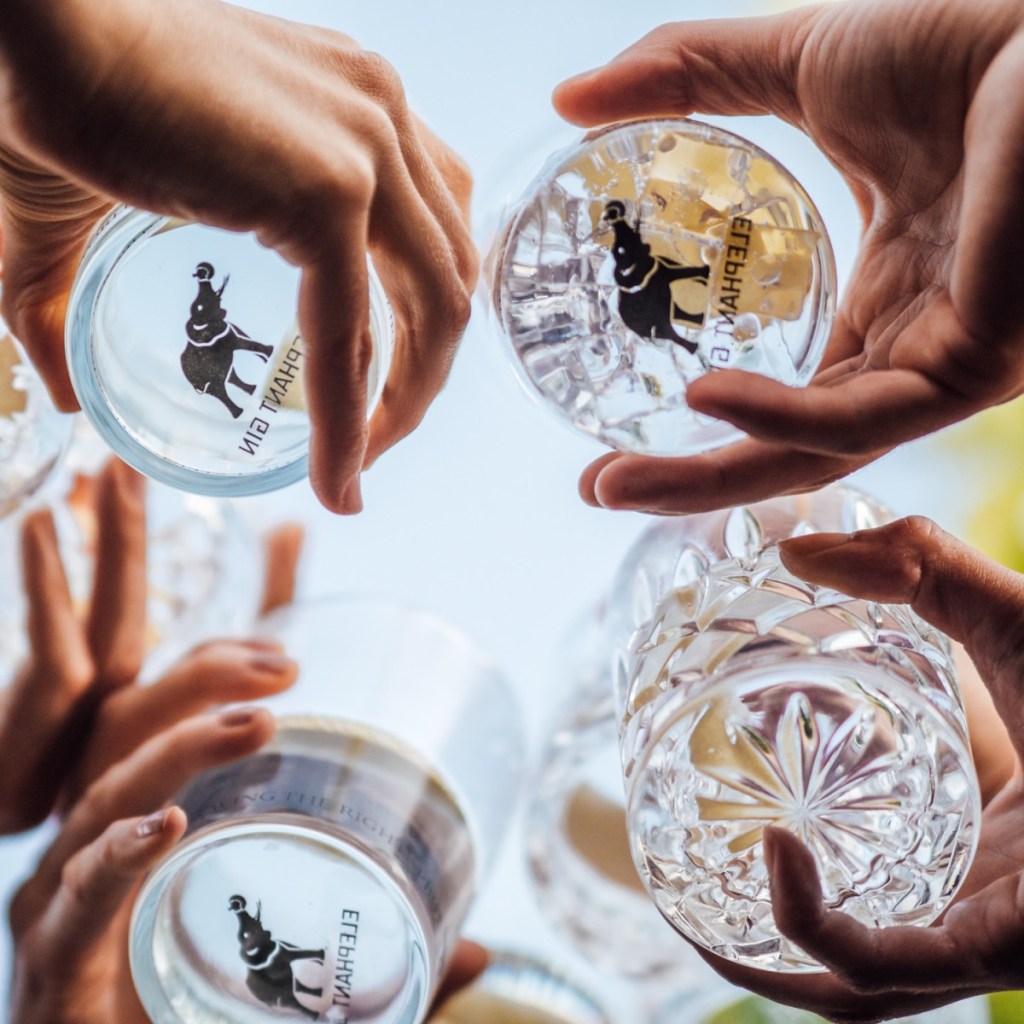 Get your hands on a bottle through Paramount, Liquid Speciality Beverages or LiquidMix and join is in working towards the next million of donations!!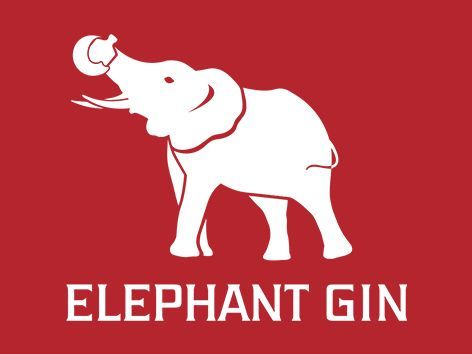 For queries you may contact elephant@luxewinespirits.com.au or 1300 526 881.