Melbourne's Hop Nation Brewing Co. is set to unveil a new look for its taproom at the end of September, with the venue now closed for a month as it undergoes a complete transformation.
Hop Nation Taproom, which is independently owned and operated by friends and former winemakers Sam Hambour and Duncan Gibson, has partnered with hospitality interior design veterans Studio Y to conceptualise the new space. Taking inspiration from Brooklyn warehouses, the new design will transform the venue into an open plan brewhouse.
The expansive new space was made possible after Hop Nation Brewing Co.'s takeover of a brewing site in Mornington in 2020, allowing for more space in the Footscray taproom. Hop Nation's distilling and Site Fermentation Project, consisting of a range of barrel-aged brews, will continue production at the taproom.
"We can't wait to welcome our neighbours, beer lovers and pizza aficionados to the newly renovated Hop Nation Taproom for some good pizza, good times and obviously some damn good Hop Nation beer," said Hambour.
Reopening in time for the Grand Final long weekend, the taproom will have 17 brews on tap, including the full Hop Nation Core Range, Ray Hard Seltzers, and seasonal limited-edition brews. On opening, the team will be pouring a new release, the Footscray Draft, a fresh beer brewed to celebrate their home suburb.
In a new addition to the venue's offering, chef Alex Addams Williams will be heading up Good Pizza in a purpose-built kitchen, offering both thin and thick crispy pan pizzas with a variety of toppings.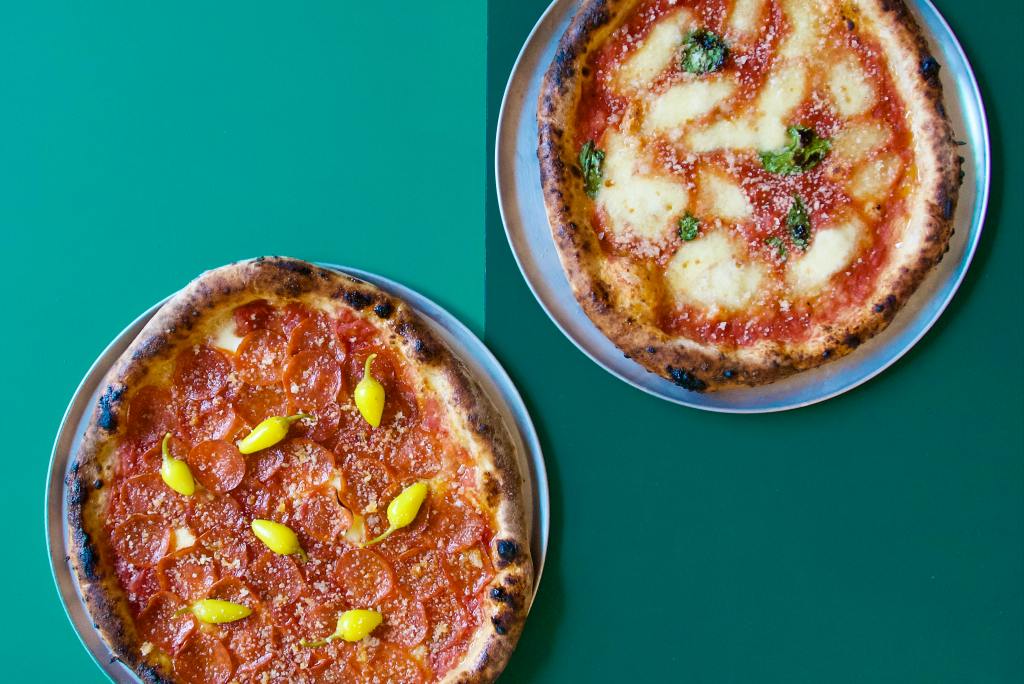 "With so much more room for activities, the new taproom is also the perfect space to get together with your family, friends and workmates for a more laidback kind of Christmas party this year," added Gibson. "Get in touch with us to help you plan a legendary end of year event that people will actually want to RSVP to."
The freshly renovated venue will host a number of new events, starting with an AFL Grand Final party on Saturday 30 September for its opening weekend. Limited-release beers will be available on tap fortnightly, as well as happy hour offers on Thursdays and Fridays, and a nod to Oktoberfest with three European-style beers on offer.
Having first opened its doors eight years ago in the inner-city suburb of Footscray, the taproom has now stopped operating, aside from takeaways, while it undergoes renovations.
The revamped taproom will open its doors on Thursday 28 September 2023, operating Thursday to Sunday, 3pm-9:30pm.