Husk has just wrapped the 2022 Australian Cultivated Rum harvest season – the first using their new custom-built sugar mill commissioned in October. At a cost of $2M, this is one of the largest investments Husk has made at its single estate farm distillery in Tumbulgum, Northern NSW.
Since 2012, Husk has pioneered the development of a new style of Australian rum produced from freshly crushed cane juice rather than molasses, from which most rum is made.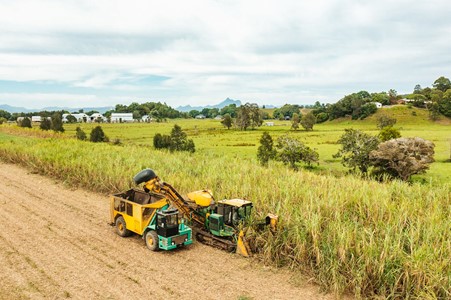 "This is the first mill of its kind in Australia designed to supply freshly crushed juice as the feedstock for our unique expression of rum." Said founder and CEO Paul Messenger.
"Less than 3% of the worlds rum is made from cane juice, with by far the bulk of this being rhum Agricole produced in the French Caribbean islands."
Messenger says his new mill will have capacity to crush over 15,000 tonnes of sugar cane annually at full production – enough to produce over 500,000 cases of fresh cane juice rum – underwriting his confidence in the future of premium, sipping quality Australian rum for domestic and export consumption.
"Being a fresh agricultural product, crushed cane juice gives rum that rare character of terroir reflecting the provenance – the soil, geology, climate, cane varieties, and culture of the place it's made." Says Messenger.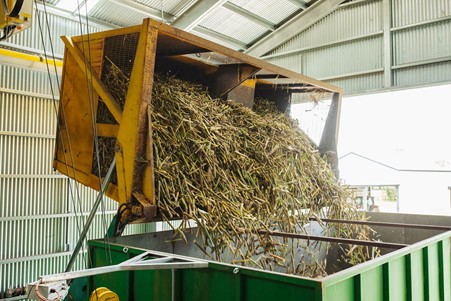 Messenger says that making rum from fresh cane juice is challenging. "It's a living substrate we are dealing with. Unlike molasses, it can't be stored and it can't be transported. As soon as you cut the cane stalk, wild native yeast begins to digest the sugar and if not controlled this can lead to unpredictable results, so time is of the essence. That was one reason we decided to proceed with this major investment to ensure we could get the cane from the paddock to the fermenters in the shortest possible time."
Once in the fermenters, native and cultured yeast compete to create a vibrant, highly complex flavour profile that sets pure juice rum apart.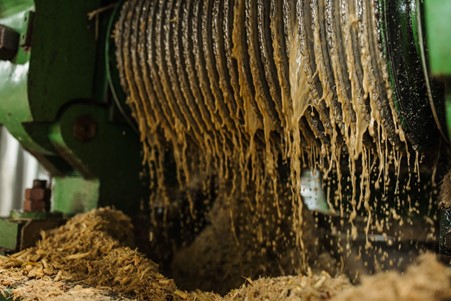 So what does juice rum taste like?
Compared with molasses rums, cane juice rum is full flavoured and reflects the provenance of the land where it's made. This style of rum can be white (unaged), or it can be dark (aged). The distinction is most clear in the unaged variety. The most popular way to enjoy unaged juice rum is in what the French call a Ti Punch. Although enormously popular in France, this drink is not well known in Australia but is increasingly appearing on the cocktail menus of high-end bars and restaurants. Unaged juice rum is also used to lift the flavour of well-known rum cocktails, or simply with classic mixers.
Aged juice rums are best sipped neat or with a splash of water the same way you would enjoy a malt whisky. Here the underlying character is enhanced through the maturation process with structure and flavour profiles varying with the length of time, the type of wood and the liquid previously held in the barrel, be it bourbon, sherry, porter beer or champagne. Now entering their eleventh year, 2023 will see the Husk Rum portfolio expand to include several ultra-premium aged sipping rums, along with some accessible innovative styles. Stay tuned for upcoming release news.