Ink has unveiled the long-awaited new addition to their core range – Ink Art Gin, a bright and crisp contemporary gin with apple, peach, lemon aspen, rose and strawberry gum leaves, to showcase & support emerging Australian artists.
The Ink range expansion comes after a period of heavy investment in the distillery's rum making business and will continue into 2023 with the launch of new full strength & RTD products.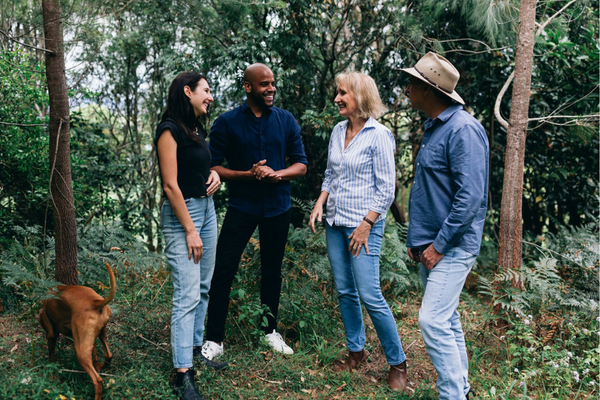 The recipe, inspired by the classic still life forms of fruit & flowers, pushed the boundaries of the Ink team's distilling techniques to create a truly modern gin.
'Fruits can be very challenging to distil, as the flavours imparted are so soft and delicate. This is why they are so rarely used to make gin.' explains Head Distiller Quentin Brival.
'After 100s of distillation trials we settled on a beautiful recipe of 16 botanicals with balanced fruit, flowers and spices and a backbone of top-quality juniper, making it our most versatile gin yet.'
Ink Gin is hand made at Husk Farm Distillery, nestled in the highly artistic community of Northern NSW. The art scene is a pillar of the community and Ink Gin has long supported key local art groups and galleries.
With their first crystal-clear gin ready to be released, Ink suddenly had a blank canvas on the back of the bottle. It was a natural fit to feature an emerging Australian artist on this label, and Brian Connolly's incredible acrylic on canvas piece 'Some Place Else' was selected to feature on the Ink Art Gin bottle. The limited-edition packaging will change every year or so, making these bottles highly collectable. Bottled at 40% and priced at $79 RRP, Ink Art Gin is available to order through ALM QLD, Paramount, ILG or by emailing rachel@huskdistillers.com or calling (02) 9067 2055.