As one of Australia's first families of wine, Brown Brothers has been pioneering wine adventures since 1889. From the very first vintage to its 'experimental' Kindergarten winery, Brown Brothers' journey over four generations of family winemaking has been anything but dull. With its Milawa heritage at the heart of the brand, Brown Brothers has used its affinity for innovation and experimentation to drive the brand to where it is today.
Just in time for Spring, Brown Brothers adds to its impressive Prosecco portfolio with Prosecco Ultra Low. Appealing to the sober-curious market without compromising on taste or quality, Prosecco Ultra Low has the full flavour of Prosecco at just 0.5% alc/vol – that's just half a standard drink per bottle!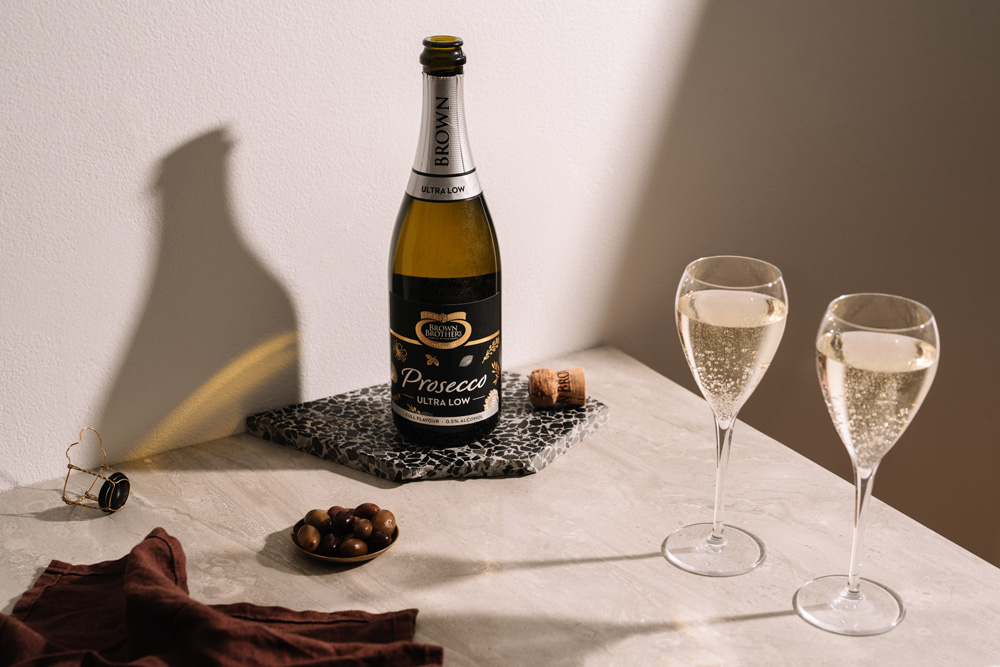 Brown Brothers have responded to overwhelming research that shows Australians are increasingly seeking ways to moderate their alcohol intake and lead healthier lives. Emma Brown, Brown Brothers Marketing Manager and 4th generation Brown family says "with consumer preferences changing we cannot ignore alcohol moderation but embrace it with new and innovative products that meet consumer trends."
The largest barrier to entry for no/low alcohol wines is shoppers' concerns about taste and quality. Brown is confident Brown Brothers Prosecco Ultra Low will meet all expectations for Prosecco lovers. "At Brown Brothers we set extremely high benchmarks around the taste and quality of our products and Prosecco Ultra Low is no exception." Made using premium Prosecco put through spinning-cone technology to remove the alcohol, Brown Brothers Prosecco Ultra Low delivers the same vibrant and flavoursome taste of Prosecco, with less than 1 standard drink per bottle. "The minimal amount of alcohol helps to create mouthfeel and flavour which has been missing in the category to date," says Brown.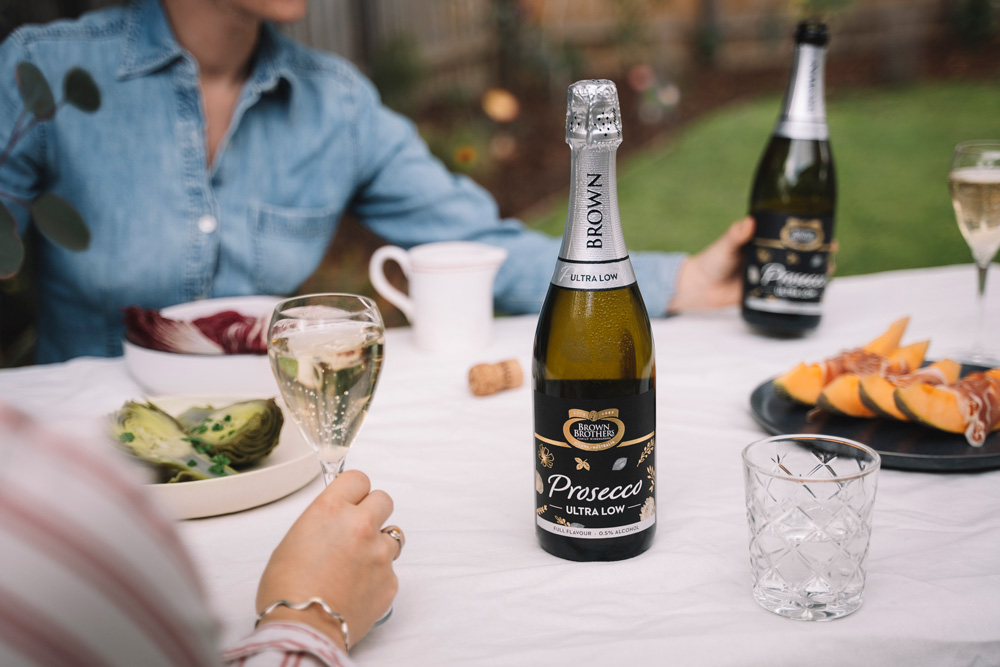 In honouring the traditional flavours of Australia's favourite Prosecco, Brown Brothers Prosecco Ultra Low is zesty and bright with classic notes of crisp apple and pear.
To find out more head to www.brownbrothers.com.au
For more information, please contact:
Amy van Bekkum, Brown Family Wine Group Communications Manager aevanbekkum@brownfwg.com.au | 0466 536 042