Richard Hamilton Wines has undergone many changes over the past 50 years, but it all started with a Signature proudly scribed on the very first label – a stamp of approval from the man who has remained at the helm the entire time. Fast forward five decades and the need for revitalisation had come and we made the unusual choice to revisit history to reimagine and modernise the traditionally branded Estate Range to create the Rosette Series – with Richard's signature proudly embossed in foil as the key element for the entire brand which also includes the elegant black and gold Single Vineyard series.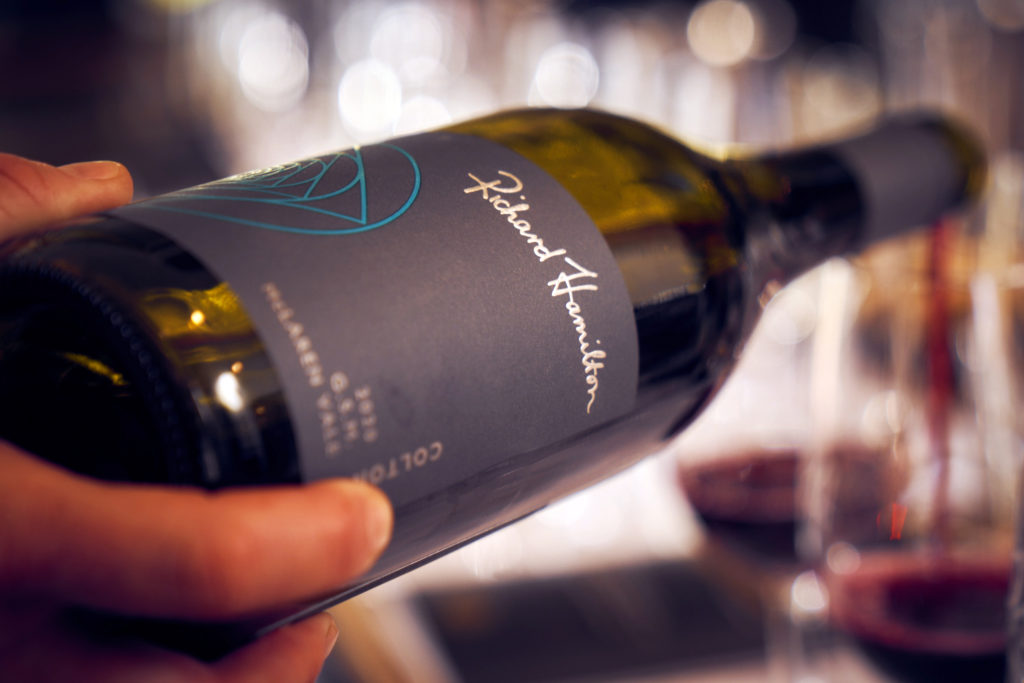 For the Rosette Series we wanted an additional element that would be instantly attractive and reflect something about who we are. Inspiration was taken from the extensive rose gardens that surround our McLaren Vale cellar door and vineyards. The Rosette has been stylized into a crisp geometric shape, based on the view of a rose from above.
The new label has been designed to stand out on shelves and engage with younger consumers while retaining the trust of our existing Estate Range market. They are fresh, fun and, above all, desirable but still have the elegance and quality the brand is known for.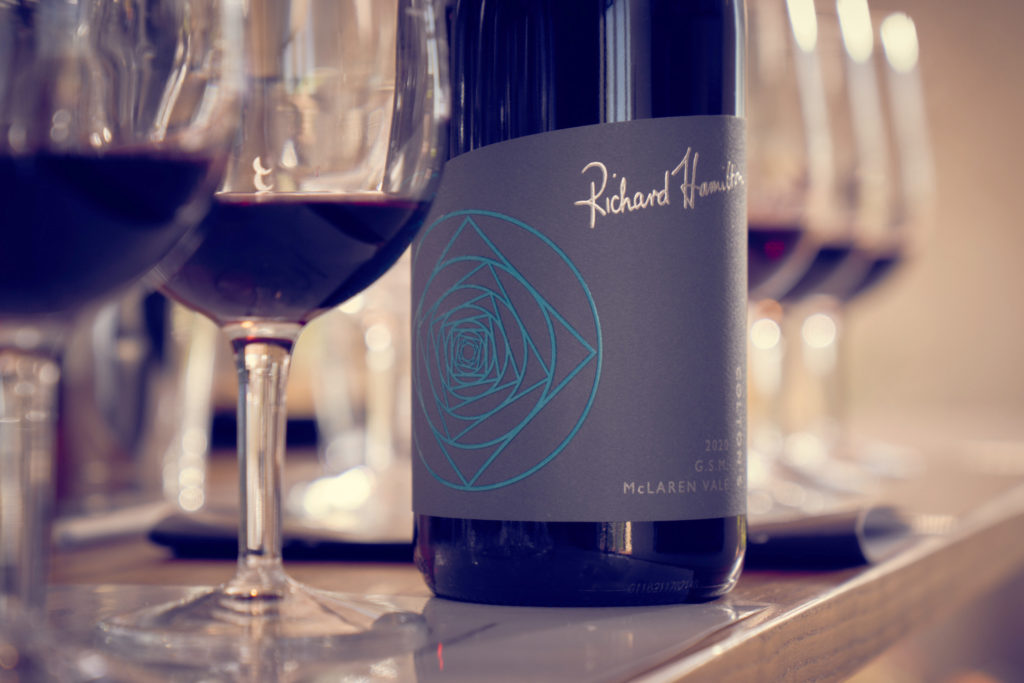 The Rosette is used as a varietal indicator with a different colour used for each SKU indicating the weight, feel and flavour profile of each wine. On the shelf the customer is attracted to the colours and textural high build. Whilst not instantly recognisable as a rose, once discovered, the beautiful jewel element creates an attractive point of difference and fun.
Sustainability was also important with the Rosette series bottled in lighter weight more sustainable bottles. Less weight equals less demand on the environment. Our new cartons are made from 95% recycled card and are 100% recyclable.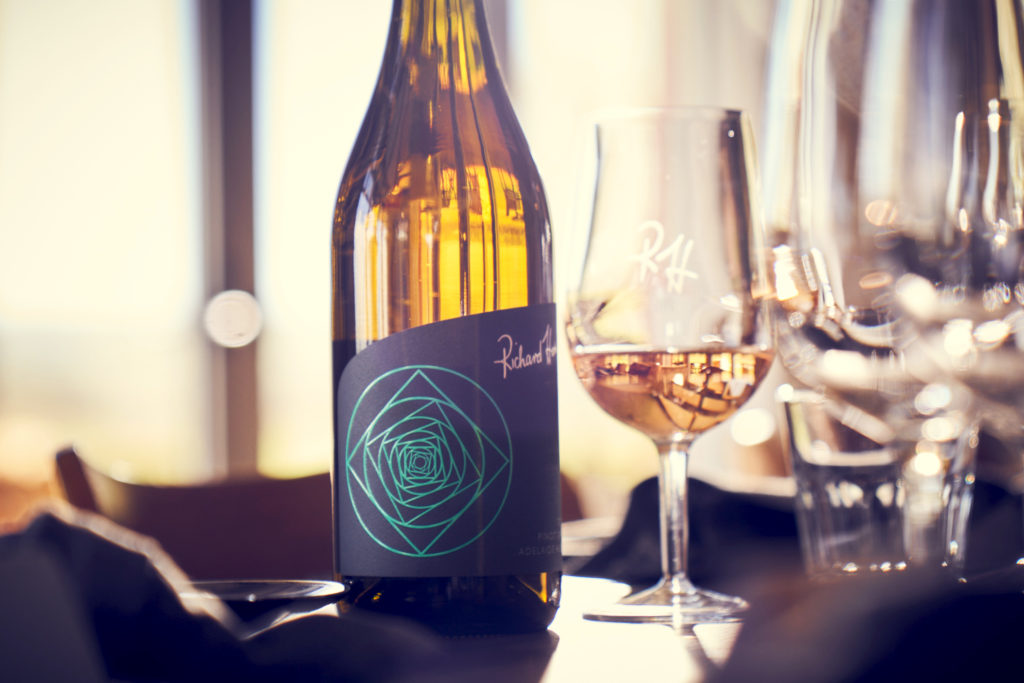 Richard Hamilton Rosette wines are great value, high quality wines to be enjoyed on release or will reward medium-term cellaring.
Contact Richard Hamilton Wines at 08 8323 8830 or info@leconfieldwines.com www.richardhamiltonwines.com