Coming from the creators of Australia's most awarded gin distillery, The West Winds Gin, comes their latest creation, the all new Pinque Rosé Gin.
After being aptly named after the 17th century sailing ships known as "Pinks", or "Pinques" in French, this versatile rosé gin has been crafted using the award-winning Cabernet Sauvignon from the Margaret River region and composed of a harmonious celebration of native Australian botanicals such as Strawberry Gum, Vanilla Pod, Rose Petal, Lemon Myrtle and Orange Peel.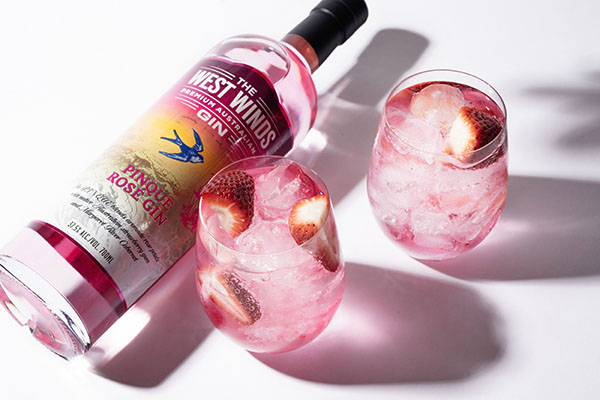 The incorporation of local Cabernet Sauvignon not only gives this gin its beautiful rosé colour, but it also adds a ripe red berry fruit character to the gin. This 'serious' gin is about celebrating what makes real gin special, celebrating with a colourful twist on traditional flavour, without the added sugar.
This versatile pink gin has a lifted perfumed nose, with red berry, sweet spice, and a hint of orange, with supporting aromas of juniper and citrus adding balance and depth. The palate is textural and plump, with strawberry fruit freshened up with that citrus backbone and finishing with soft vanilla characters.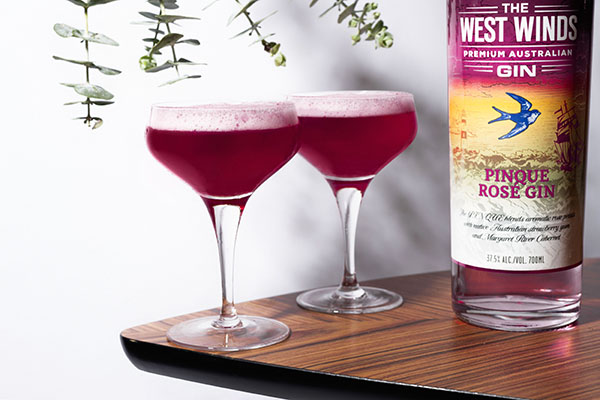 In the modern day, "pink" has translated to "sweeter and lighter" in the minds of most consumers, and much like the Provencal style Rose' wines, the West Winds Pinque truly gives a modern, yet refreshing twist to the category.
For those looking to experience something new and exciting, this could be one to add to your next cart, your Gin & Tonic, or in your elevated cocktail repertoire at home.
For more information, please contact your local Stuart Alexander & Co. representative, or contact orders@stalex.com.au or phone 1800 188 484.
Website: www.thewestwindsgin.com