Australia's number one selling wine brand, Jacob's Creek, has revealed a visual refresh to its Classic packaging across all formats and varietals. Designed to reflect a Modern Australia with a nod to the brand's heritage, the new look is stylish with greater timeless appeal.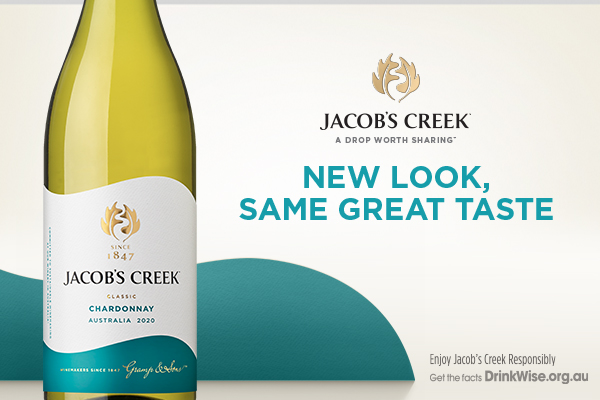 With award-winning winemaking dating back over 170 years to the banks of Jacob's Creek where Johann Gramp planted his first vines, the new label dials up this rich history, heroing the brand story and signature from Gramp & Sons. Premium new colours emphasise the distinctive Jacob's Creek personality, while a new label shape catches the eye and brings the flow of the iconic creek to life.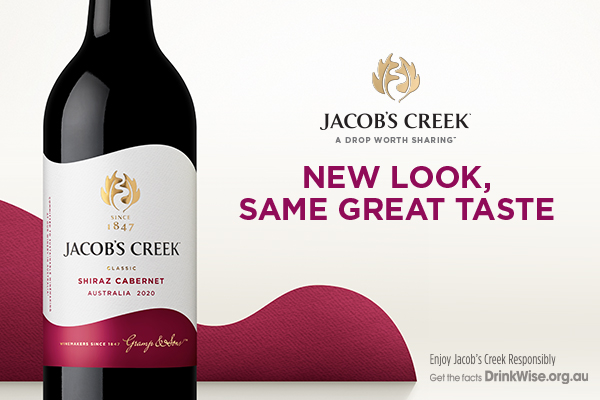 Supported by robust market testing, the new packaging carves out a unique and modern territory for Jacob's Creek against the competitor set, with research signalling that newly packaged products were more likely to be bought, including for sharing occasions. The refresh will roll-out along with eye-catching point-of-sale support, as well as print, digital and social amplification to drive awareness and cement this new look in the minds of consumers.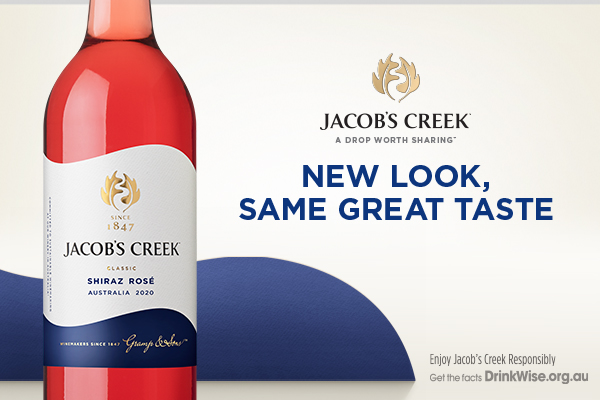 The refresh also includes the brand's new claim, 'committed to sustainability at our winery in Australia,' signalling a prosperous future for the wine and the place.
To learn more, visit jacobscreek.com