Prep your phone booth… the theme and date for the 2017 Australian Liquor Industry Awards (ALIA) have been set, and heroes are the order of the day.
This year the Australian Liquor Industry's night of nights will take place on Wednesday, 18 October. And once again, following two successful years at the venue, Randwick Racecourse will host over 600 of the industry's leading retailers, venues, brands and personnel.
As always there is a theme for this year's event and this year it is 'Heroes and Villains'. So get your capes or masks ready and enjoy this incredible night on the liquor industry calendar.
There are also still some sponsorship opportunities available, where you can get your brand in front of around 600 of the key personnel involved in Australia's liquor industry. For more detail on how you can get involved with ALIA, contact Shane T Williams on +61 2 8586 6205 or email stwilliams@intermedia.com.au.
Tickets are now on sale for ALIA 2017, priced at $270 per person, to find out more or to book your space, simply email bookings@intermedia.com.au.
Voting for the awards will open in June and more details regarding that will be published nearer the time.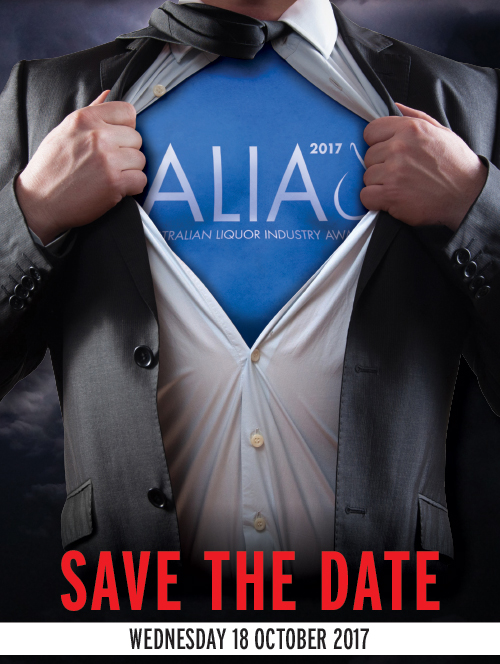 We look forward to seeing you on the night.
Save