You're happily invited to explore the different regions and grape varieties of the Loire Valley by visiting 5 different tasting stations, each one based around a variety and its different expressions through the appellations of the region. 3-4 wines will be presented per table to illustrate the varieties.
Great diversity among backdrops, soil composition, orientation and climate enable wine districts of Val de Loire to produce one of the richest, most comprehensive selection of wines. Rosé, Red and White wines, and sparkling will be displayed for a taste of Loire Valley Wines richness.
Highlighted varieties: Gamay and Pinot Noir, Sauvignon Blanc, Chenin Blanc, Melon de Bourgogne et Grolleau, and Cabernet Franc
Come to discover and learn more about this main French wine region!
Tour de Loire event:
SYDNEY – 17th of September from 12:30pm to 4:30pm at The Studio, Westfield Tower, CBD, Sydney
MELBOURNE – 18th of September from 1pm to 4pm at Eureka 89, Southbank, Melbourne
Please register to the event by clicking here
Free Event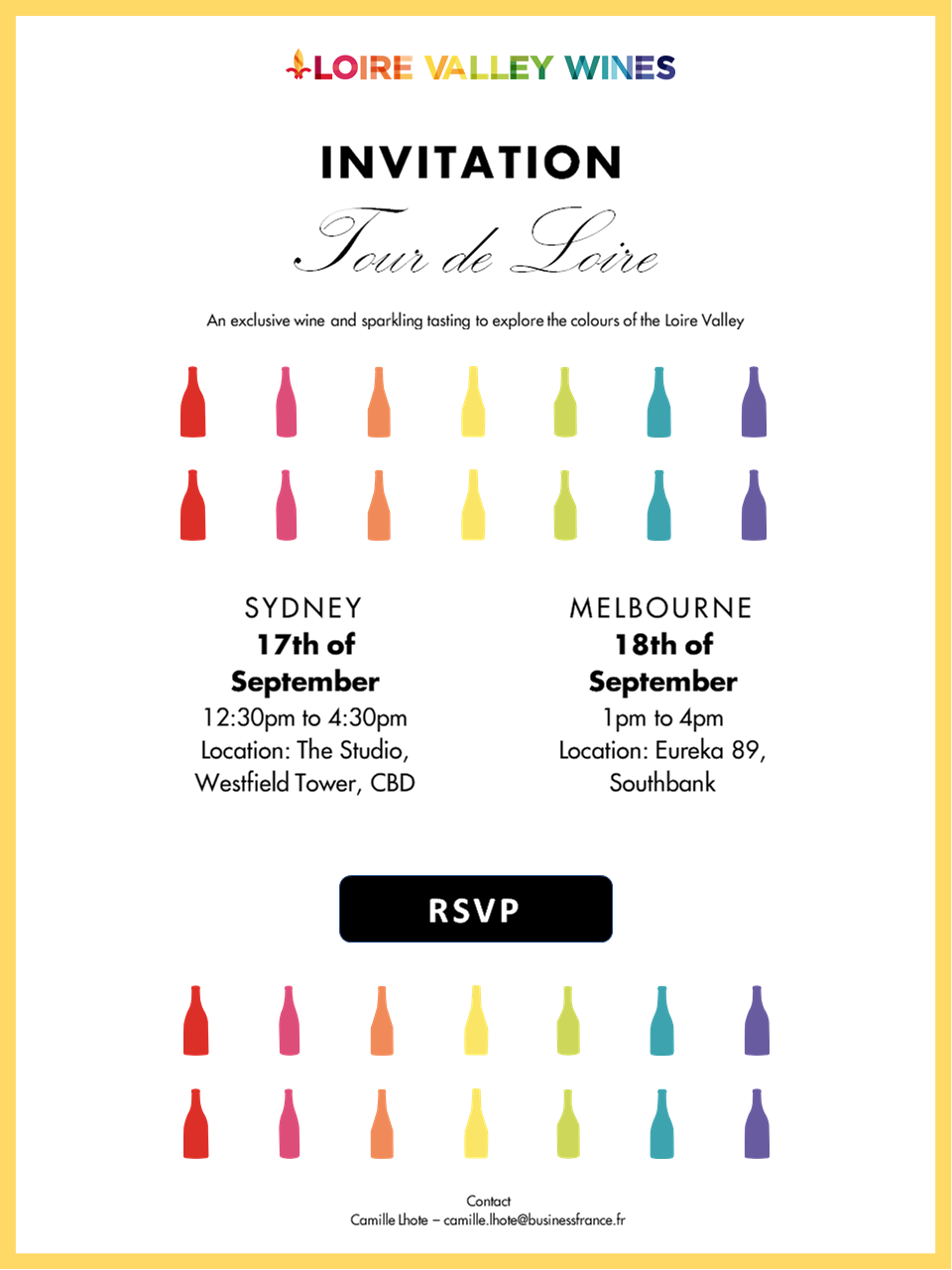 Contact details:
Camille Lhote
Senior Trade Advisor at BUSINESS FRANCE
Beverages (alcoholic and non-alcoholic) Coordinator
Ph. : + 61(0)2 9287 9218
Email : camille.lhote@businessfrance.fr
Business France – French Embassy Trade Commission Australia & New-Zealand
Level 35, St Martins Tower, 31 Market Steet, Sydney NSW 2000