Chef David Thompson, renowned as a world authority on Thai food, has announced that he is bringing his Thai street food restaurant and bar, Long Chim, to Sydney.
The venue will follow in the footsteps of the successful Perth and Singapore ventures with doors expected to open mid-August.
Located in a former storage basement underneath 10-14 Martin Place in Sydney's CBD, Long Chim's entrance will be on Angel Place, with the 190-seat restaurant and bar featuring multiple levels. As with Long Chim Perth the venue includes a large open plan kitchen, a cocktail bar, and a mix of intimate dining alcoves, communal style tables and counter seats. The space has been designed by Kelly Ross of The Gentry and will feature collaborative work by Thai and Australia-based artists.
Thompson says that while the move has been an "open secret" for a while now, he's happy to finally confirm the rumours.
"At Long Chim we want to capture all the excitement and tastes of the streets of Bangkok. Long Chim is intended to be fun, 'sanuk' as the Thais say, with food and drinks that everyone loves. Our menu will have the dishes that many Thais miss the most when away from home. So now you know," says Thompson.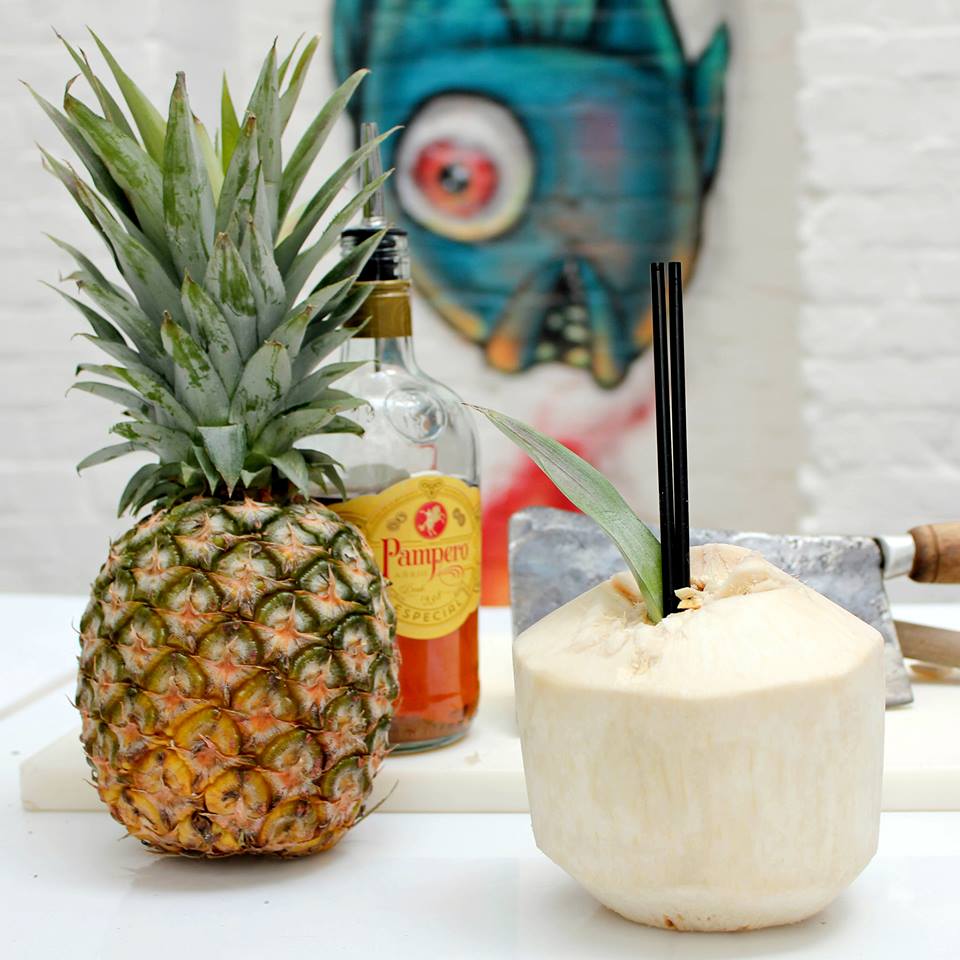 According to Long Chim bar manager, and well-known bartender, James Connolly, the move east is very "exciting".
Connolly says that the bar in Sydney will reflect all the experiences that have been gained in Singapore and Perth, and he's confident that – given the success in Perth – the team are onto a "winner".
As for the cocktail menu, Connolly is looking forward to introducing Sydney to all the flavours of Thai culture, through cocktails.
"So what we try and do is we try and make fresh fun drinks that relate back to the food and the culture in some way, and use Thai ingredients where possible," he says.
The process at the Perth Long Chim has involved a lot of flavour education and Connolly says he has picked up a lot.
"It's really cool and I've learned a few things," he says. "I was already a bit of a kaffir lime leaf guy but now I use things like pomelo – that big, yellow, grapefruit looking thing that you see in the greengrocers and think 'what the hell does anyone need that for?' And learning how to use all the ingredients they use in day-to-day cooking in Thailand and then working those into drinks has been quite eye-opening."
To begin with the cocktail program will borrow from the existing menus at the venues in Singapore and Perth, however Connolly says that he imagines the Sydney venue will soon be creating its own recipes and contributing to a "big glossary of cocktails" that will be used across all three venues.
For those who are interested in learning what the hell a pomelo can be used for, Long Chim Sydney is currently looking for a gun bar manager to join the team – if you're interested in working with a world class chef, contact James Connolly via Facebook or email (james.connolly@longchim.com). As well as looking after the day to day running, the bar manager will be working closely with Connolly in the future to design the cocktails and drinks menus.