The 2023 NSW Sommelier's Wine List Awards is now open, closing for entries on 20th April 2023.
This free-to-enter competition is open to any sommelier or bar/beverage manager from a Sydney or regional NSW venue that has created a wine list which includes wines from local winemakers, highlighting the quality and diversity of wines being produced in NSW.
Wine lists from restaurants, wine bars, pubs, hotels and clubs are all welcomed, whether big or small, whether they accompany a 6-course degustation menu or a fun list of bar snacks.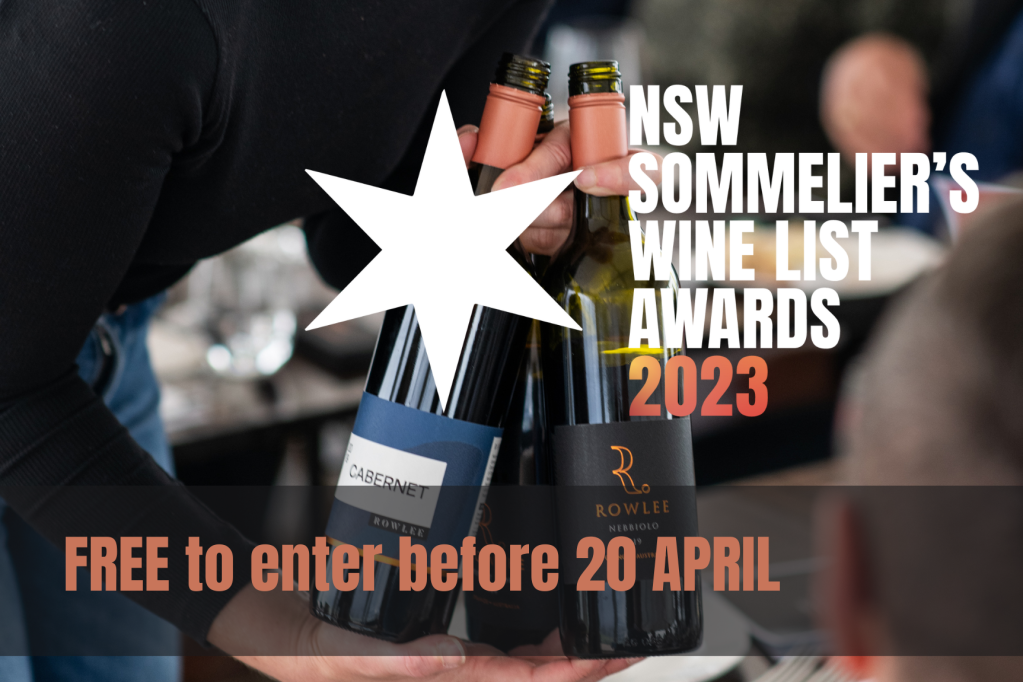 Entrants will be in the running to win the coveted title of 2023 NSW Sommelier's Wine List of the Year in one of seven different categories this year – so plenty of chances for a trophy! Along with some great prizes, including exclusive food and wine trips to some of NSW's best wine regions, state-of-the-art Coravin wine preservation systems and a $2000 premium glass fit out from RIEDEL. Other prizes include complimentary entry into Australia's Wine List of the Year Awards and admittance into the Chaine Des Rotisseurs Young Sommeliers Competition, where you will have a chance to compete against other Sommeliers for the right to represent Australia on the International stage.
The 2023 winners will be announced at a prestigious event at NSW Parliament House, Sydney in June 2023.
Entry is free and via a very simple online form (15 minutes max). Make sure you enter before 11.59pm on Thursday 20th April at https://nswwine.com.au/pages/entry-information-wine-list-awards