New Zealand's Giesen Group has a 0% wine for every occasion, with its award-winning Giesen 0% wine range. While July ushers in winter and the red wine season it can also mean a health focus for those taking part in Dry July. There's no need to miss out though – a glass or two of quality red can still be enjoyed.
Giesen 0% Merlot captures the essence of the varietal, minus the alcohol. Its delicate aromas of crushed blackberry, wild herbs, crushed red berries, and plum, complemented by toasted oak, create a light and refreshing option with a classic structure and fine, powdery tannins. It's the perfect choice for those that love a drop of red but not the effects of alcohol.
Not all non-alcoholic wines are created equal. Giesen takes its premium, full-strength New Zealand wine and employs innovative spinning cone technology to gently remove the alcohol, while preserving the wine's aroma and body. This process also results in a wine that is lower in calories. With only 18 calories per 100ml serving, Giesen 0% Merlot caters to the increasing number of health-conscious consumers moderating their alcohol consumption and calorie intake.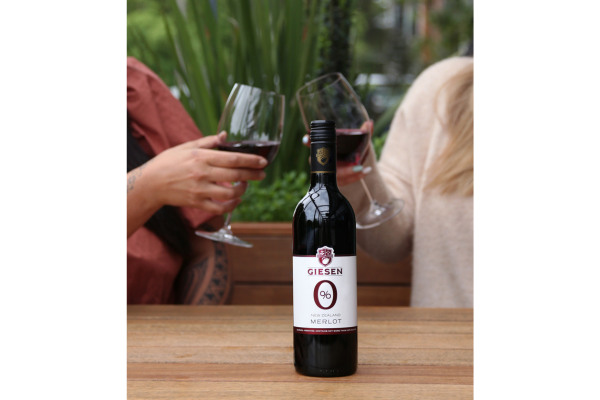 The award-winning 0% range includes: Sauvignon Blanc, Pinot Gris, Rosé, Riesling and Merlot. Later in the year a Sparkling Brut will also be available. Get prepared for Dry July with Giesen 0%.
Dry July is a fundraising campaign, raising funds for people affected by cancer. To sign up or donate, visit www.dryjuly.com
For more information:
Dan Chorley, Australia Country Manager
dan.chorley@giesengroup.com.au
https://giesen.co.nz/