Manly Spirits Co. Distillery has launched their NEW craft vodka, Grape & Grain championing the grains which are the heart of premium vodkas. A pure, crisp vodka crafted from grape and three grains; Rye, Barley & Wheat, adding subtle grain complexity without losing the purity of a classic premium vodka. 
"The great thing about being a distillery that crafts different styles of spirits is that we have access a variety of equipment, making use of our fermenters, pot stills and column still." Manly Spirits co-founder David Whittaker said. "This gave us the opportunity to create a layered vodka that showcases the cellullose and sugars from grape, wheat, rye and barley which we ferment and distill to produce a distinctive but classic vodka."
Grape & Grain Vodka showcases a fresh, bright and faint minerality with green spice and fresh cut fennel. On the palate, there is a touch of fresh grapefruit with a wonderful emerging warmth of balanced grain textures, leading to a lovely long, warm and lightly spicy finish.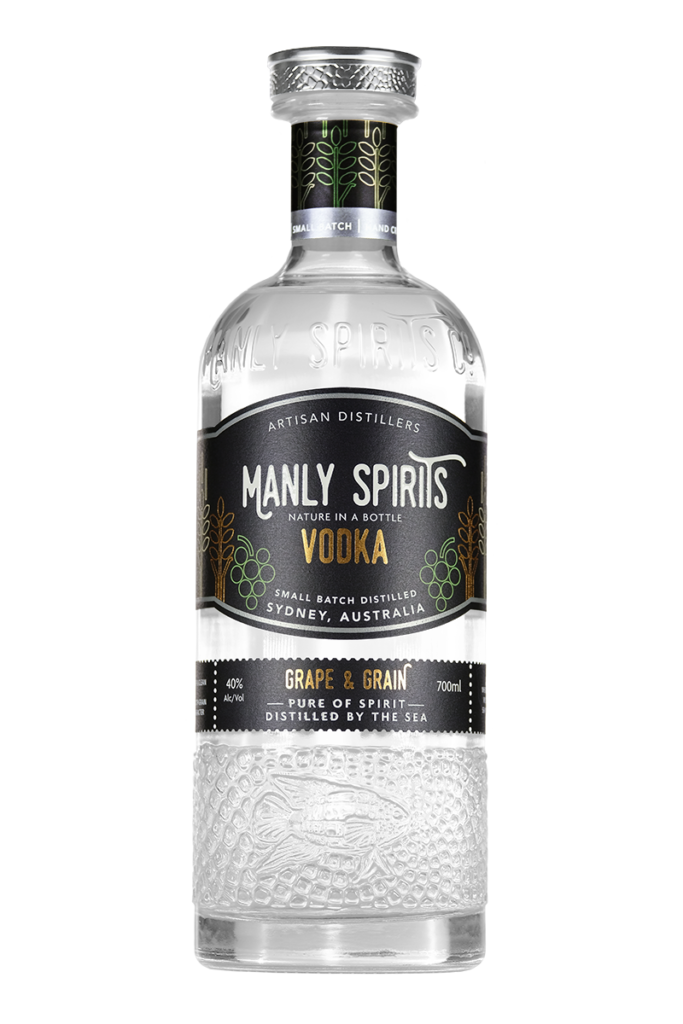 Being fifteen times distilled to remove any impurities leaving an exceptionally smooth spirit with complexity from distilling with multiple grains. "Grape and Grain Vodka is a fully versatile spirit that bartenders can use to make into all the classic vodka cocktails and long drinks that vodka is known for. Our aim is to allow bartenders and home cocktail maker to use their skills in adding complementing flavours, with Grape and Grain providing a smooth, sweet and grainy backbone for their creations. Add some soda and a dash of lime and what more can you ask for on a warm summers day."
"We use both our whisky pot stills and gin column stills to produce this vodka. It's a combination of craft spirit techniques and skills with innovation thrown in. True to Manly Spirits core, the vodka has a dash of added sea minerals included in its recipe, adding a refined minerality and complexity. We filter the vodka over Sydney sandstone to deliver what we believe is an excellent world class premium vodka at an accessible price point" says David Whittaker.
Grape & Grain Vodka joins our range of global award-winning gins, botanical vodkas and liqueurs that showcase local marine and Australian native botanicals, capturing the essence of the laid-back beach lifestyle of the Northern Beaches.
The product is available at a range of bottle shops and direct from the Distillery at an RRP of $60.
________________
Available directly from the distillery and selected retailers.
CONTACT
www.manlyspirits.com.au | 4A/9-13 Winbourne Rd, Brookvale, Sydney NSW 2100 | Tel: 02 8018 5144