What: MASTERCLASS: Wild Turkey® bourbon, Masters of Conviction tour hosted by Master Distiller Eddie Russell
Where: Locations across Sydney and Melbourne
When: 1-5 August 2017
Cost: Free
Wild Turkey Bourbon Master Distiller, Eddie Russell, is in Australia from 31 July to 5 August 2017 to unveil Master's Keep 1894 and to host the Masters of Conviction Tour – a series of masterclasses across Sydney and Melbourne which will showcase Wild Turkey bourbon's highly credible yet distinctive portfolio. Products featured during the masterclasses will include the new release Master's Keep 1894, the current release Master's Keep Decades and also Kentucky Spirit, Rare Breed and Rye.
The limited edition Master's Keep series of rare Kentucky Straight Bourbon whiskies, is an ode to Eddie Russell's legacy at the famed Wild Turkey Distillery. The new release 1894 is a heritage expression celebrating Eddie's affinity with the estate's premier barrel ageing warehouse (Rickhouse A) which is over 100 years old. It was here in the summer of 1981, Eddie's experienced his first taste of bourbon straight from the barrel and decided to dedicate his life to Wild Turkey.
During the Masters of Conviction Tour, discerning bourbon and scotch drinkers will have the opportunity to attend in-store masterclasses hosted by Eddie. As an added bonus, he will apply his thumbprint to all bottles of Master's Keep 1894 purchased by masterclass attendees – reinforcing his personal seal of approval which is carried through the entire production and ageing process of the Master's Keep series.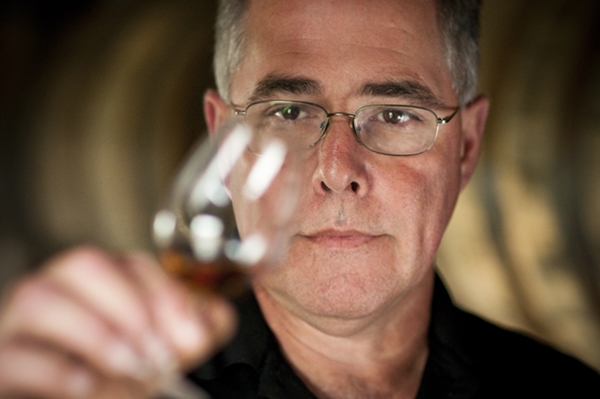 Dates and Locations
1 August 2017 Tuesday 4-6pm
Dan Murphy's, Alexandria, NSW
3 August 2017 Thursday 5-6pm    
Dan Murphy's, Alphington, VIC
4 August 2017 Friday 7-9pm       
Vintage Cellars, Port Melbourne, VIC
5 August 2017 Saturday 1-2pm    
Dan Murphy's, Ascot Vale, VIC
5 August 2017 Saturday 4-5.30pm    
Liquor Market, Ringwood, VIC
All guests must be aged 18 years or over.
For more information on the Wild Turkey bourbon portfolio and limited edition Master's Keep series visit: http://www.wildturkeybourbon.com.au/

Media contact:
Jade Barringer
Eleven
Jade.barringer@elevenpr.com.au
+61 406 816 092
Please enjoy our brands responsibly.