Maybe Sammy, has been named as the best bar in Australasia for the second-year running by The World's 50 Best Bars.
Though down on last year's 11th place finish, being placed 22nd overall this year, the bar remains the region's number one and judges were effusive in their praise: "The cocktails are all of a calibre you'd expect from a bar on this list, the service attentive, the interior – a palette of pastels and rich greens – Art Deco and beautiful."
"Maybe Sammy does all that a grand hotel cocktail bar does, but with more vibrance and whimsy (and without the hotel)."
It was a strong year for Australia in general, with four bars named in the Top 50, our best result since 2015. Sydney bar, Cantina OK!, came just one place behind Maybe Sammy, at 23. The agave-specialist bar was described by judges as a "must-visit" saying "there are weekly cocktails worthy of any of the world's great cocktail bars".
Debutants Re and Melbourne's Above Board entered at 46 and 44 respectively, with Re picking up the Ketel One Sustainability Award. Re, which is based in South Everleigh, Sydney, is said to be the world's first zero-waste bar, and was assessed by Food Made Good, 50 Best Bar's sustainability partner.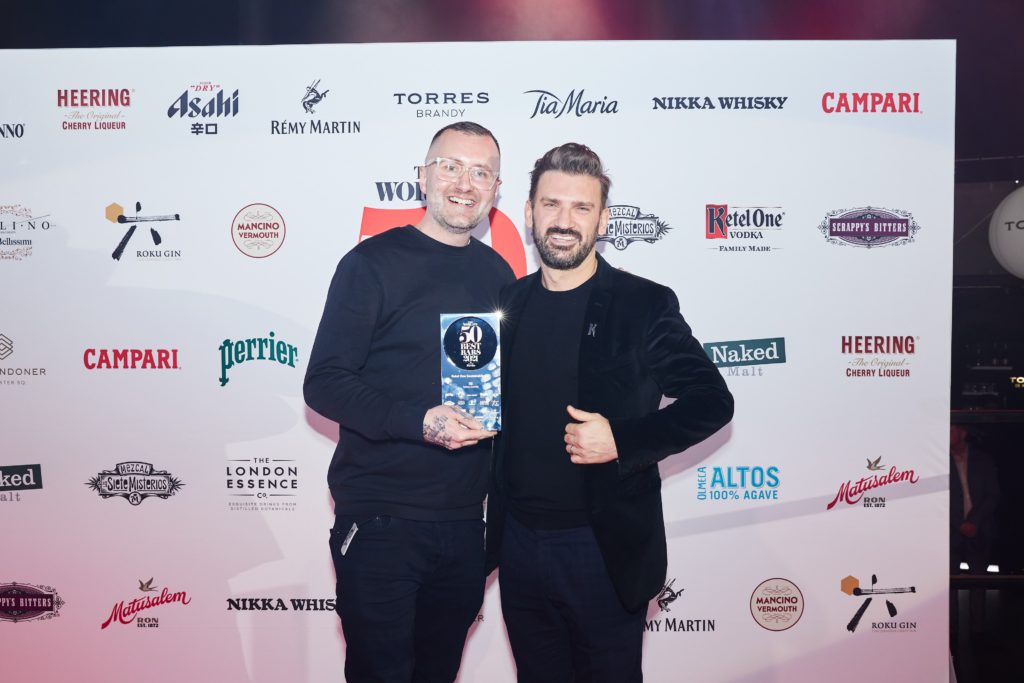 Somewhat incredibly, Above Board is the first Melbourne on the list since 2018. This bar creates a sense of wonder by hiding bartending equipment and pouring liquor from decanters, the spirits' mystery. Judges commended the fact that "there's no Rotovap nor avant garde techniques, just old-fashioned hospitality and drinks made in a classical manner".
Overseas, The Connaught bar in London was awarded best bar in the world for the second year running, with judges describing the bar as "a triumph from the start," and commending both the Connaught's dry martini and Impressions cocktail menu.
---
Published annually since 2009, the World's 50 Best Bars list assesses and celebrates the best drinking venues the planet has to offer. Entrants are voted for by 600 hospitality and drinks experts from around the world. Due to disruptions to travel and hospitality from the pandemic, judges were permitted to vote based upon visits to venues between March 2020 and September 2021.
The 2021 list follows 2020's 50 Best for Recovery programme, which raised US$1.29m for the hospitality industry that was distributed in grants to over 200 bars, restaurants and non-profits.
A full list of winners can be found here.