Mountain Goat, one of Victoria's first craft breweries is heading out of its home state for the first time, opening a brew pub in the Sydney suburb of Newtown.
Mountain Goat Newtown, will serve up a tribute to its new neighbours in Newtopia Pale Ale, with popular brews like Steam Ale and Summer Ale also available as fresh draught beer and for takeaway.
Mountain Goat General Manager, Mick Bentley, said: "We have been looking to spread our wings beyond Victoria for a while now and seeing as we are turning 23 years old this month, we thought it was about time.
"Newtown is known for its arts, culture and live music, things we have always supported. We're big believers in community and coming together to enjoy a beer, share stories and a laugh while listening to good tunes. And we can't wait to find our place in the heart of Sydney's craft beer and music community.
"We've been on a crazy adventure for the last two decades and expanding out of Victoria is the latest chapter."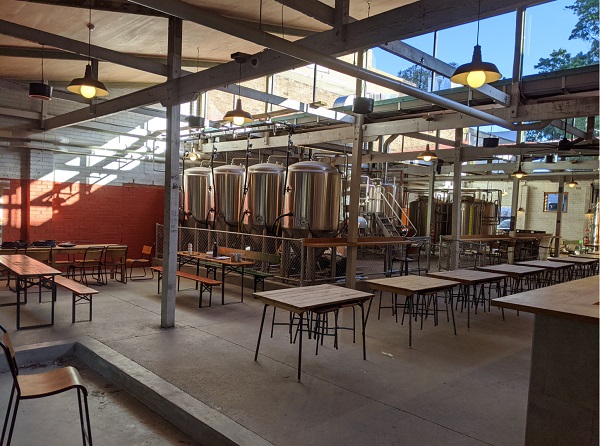 Housed in a former furniture warehouse the Newtown venue features a 12-hectolitre brewing system, 12-tap bar and a full kitchen will prepare meals and bar snacks inside the 155-seat venue and beer garden, capped at 70 with current COVID-19 restrictions.
The Mountain Goat Brew Pub opened to the public on 6 October at 435-437 King Street, Newtown. It will open Monday through Saturday from 10am to midnight, and Sundays 10am to 10pm.