After its launch in 2021, Melbournian start-up Naked Life quickly grew to be the #1 non-alcoholic ready-to-drink brand in grocery*. With more than 2.5 million cans of its award-winning range of non-alcoholic cocktails sold in just 7 months time, the Aussie
brand is now entering into the world of mixology with its new range of non-alcoholic spirits in 700ml bottles.
The range of Naked Life Non-Alcoholic Spirits has been expertly crafted to deliver unparalleled authenticity in flavour combinations for a classic cocktail experience.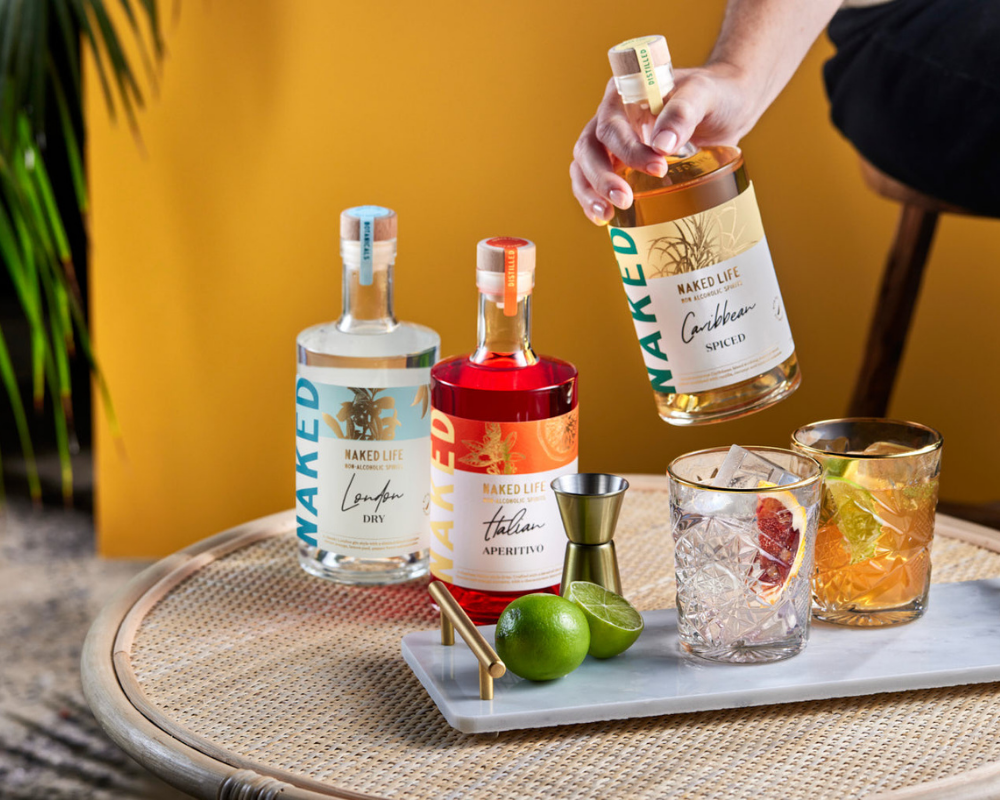 'With the addition of our Non-Alcoholic Spirits in bottles, we're solidifying our portfolio to serve every type of venue as well as consumer. The Naked Life Non-Alcoholic Cocktails will soon expand from 11 to 15 sku's and are ideal for ease of serving and consistency in quality for in-venue dining or social venues, whilst the Non-Alcoholic Spirits are the ideal answer to any mixology needs', says founder David Andrew.
Covering the most popular bar calls, the range consists of a gin-style London Dry, aperitifs with the Italian Aperitivo and Veneto Spritz, a rum-style Spiced Caribbean and Blanco Caribbean, and malt-style spirits with the Tennessee and Scottish Malt. Each spirit is crafted with distilled botanicals, for a unique but unmistakable flavour and is low in calories.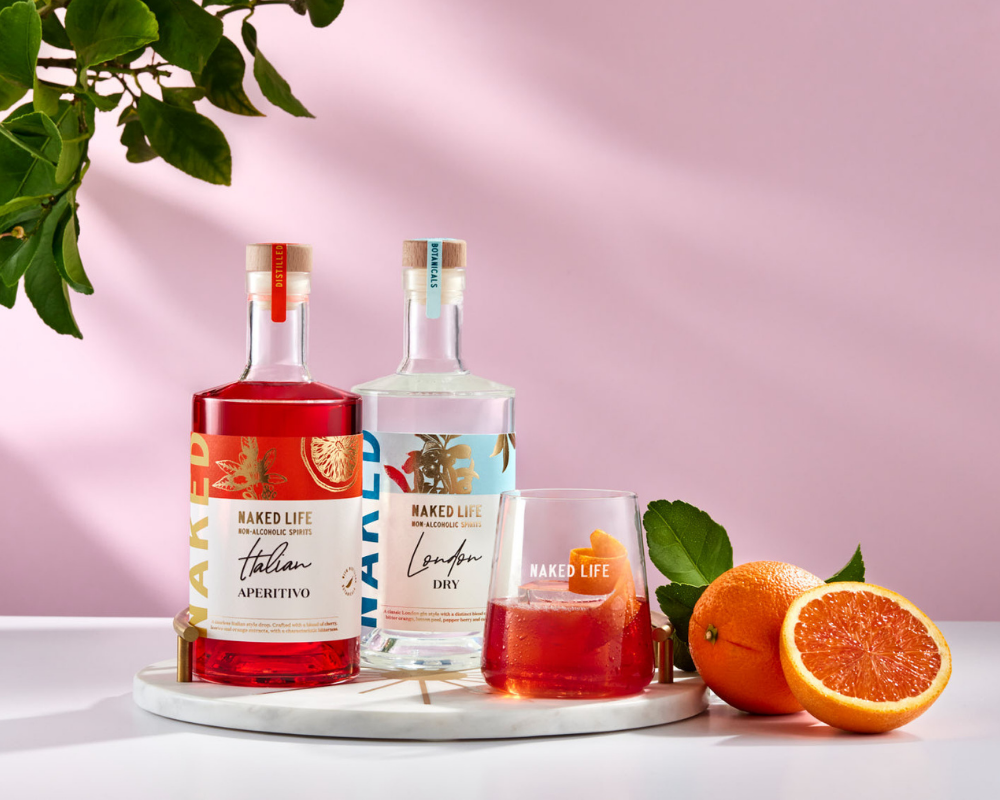 Three of the top flavours will be available at First Choice stores, with the full range available for national wholesale distribution partners and direct-to-consumer via www.nakedlifespirits.com.au and selective e-commerce partners including Sansdrinks and Craftzero.
Get in touch with your national sales representative Justin for distribution information and additional support including tasting stock, in-store tastings, events and marketing content via sales@nakedlifespirits.com.au.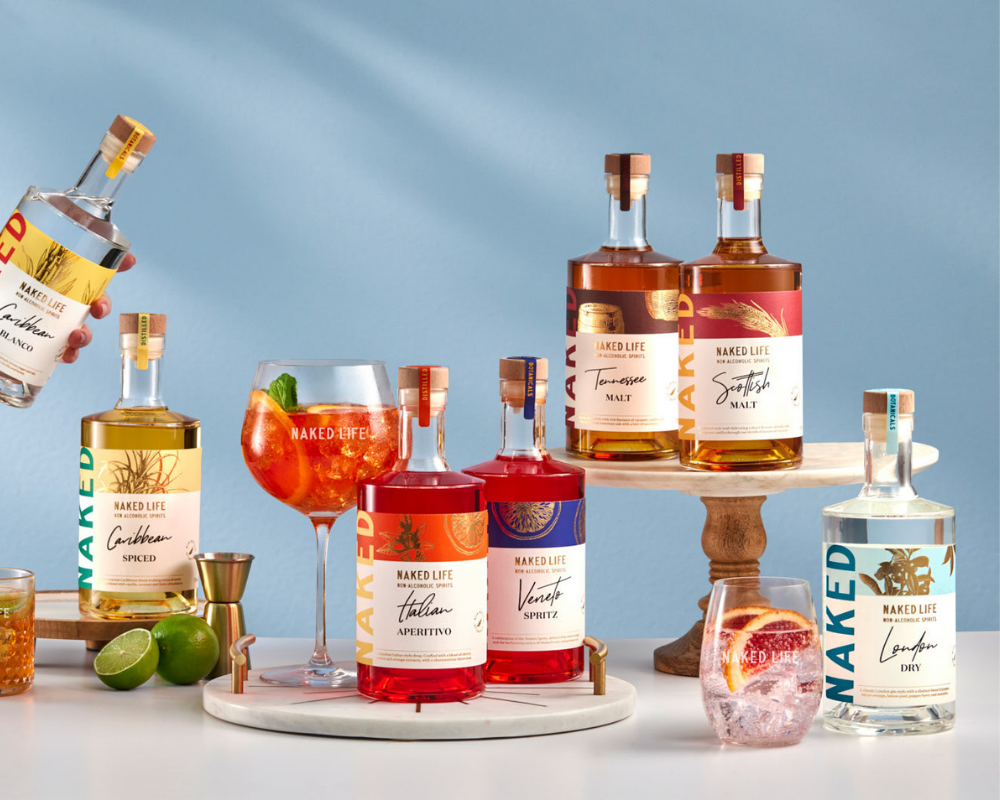 *Source: Quantium P26W ending 05/04/2022
About the company:
Naked Life Non-Alcoholic Spirits is Australia's market leader in non-alcoholic ready-to-drink cocktails in grocery. Launched in 2021 at Woolworths nationally and selected Coles stores with a range of 11 different flavours, the award-winning brand has rapidly taken off
and sold 2.5 million cans over the initial 7 months. As a Melbournian start-up the company has vast experience creating new categories successfully. Common denominator behind the
success in every one of those is the focus on taste. As 80% of the consumers indicate taste is the most important driver, this underpins everything the company does.
Therefore, the range of non-alcoholic cocktails are distilled with crafted botanicals so that each drink has a unique but unmistakable taste. As a true Aussie brand, Naked Life has been able to answer the consumer need not only with a great tasting non-alcoholic drink, but also with a better-for-you offer. 50% of the consumers are looking for sugar-free products and the entire ready-to-drink offering is sugar-free and very low in calories (less than 9 per can).