Glenfiddich, the World's Most Awarded Single Malt Scotch Whisky, challenges conventions once again as it reimagines celebrations with Grand Cru. An exclusive expression that has been matured for 23 years and elegantly finished in rare French cuvée oak casks, it fuses the finest flavours from Scotland and France to create a true taste of luxury to be enjoyed with others.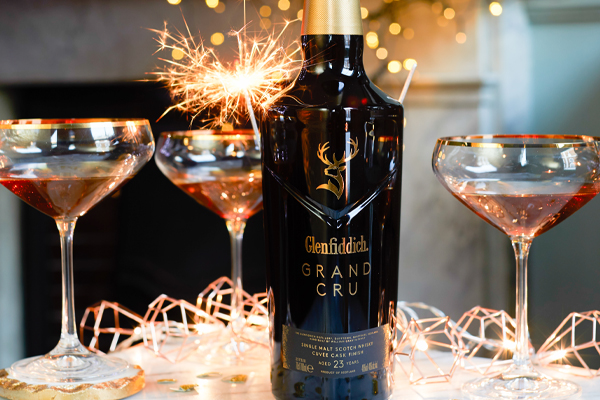 Daring and unexpected, Grand Cru encapsulates the spirit of luxury and craftsmanship of Glenfiddich while surpassing the very notion of Single Malt, as it sets out to redefine moments of celebration through a new and extraordinary drinking experience.
Through the art of experimentation, the remarkably rich whisky, already intense in flavour thanks to long maturation in American and European oak cask, is finely finessed with influences from French cuvée casks.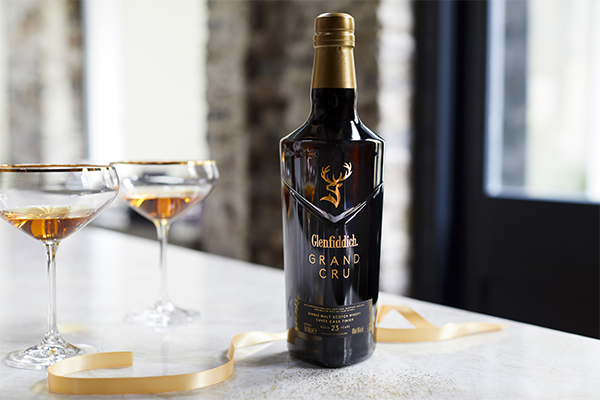 Every drop of Grand Cru is the result of up to six months marrying time, adding new layers of luxury with a myriad of aromas from apple blossom to candied lemon and freshly baked bread. On the palate, rich vanilla, sweet brioche, sandalwood, pear sorbet and white grape build a beautiful harmony of flavours; enhanced by a long, opulent finish for an unforgettable experience, to be shared and remembered.
The sleek black glass bottle with its gold Grand Cru print and evocative golden closure are presented in an opulent black box featuring a sparkling golden firework design, created to emanate the spirit of celebration and the authentic taste of luxury contained within.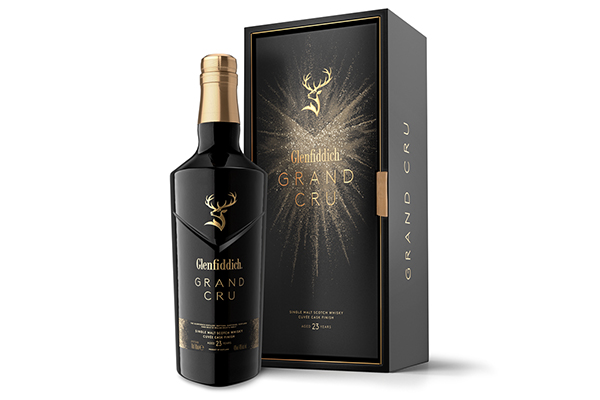 Tasting notes:
Colour – Dark gold
Nose – An intense aroma of apple blossom, freshly baked bread and candied lemon.
Taste – Layers of rich vanilla oak, sweet brioche, sandalwood, pear sorbet and white grape.
Finish – Long, opulent and sweet.
Company contact details:
William Grant & Sons
wgsa.customerservice@wgrant.com
02 9409 5100