Following last week's Legends of the Hunter Valley Wine and Tourism awards, National Liquor News spoke to the region's winemakers to hear how retailers can work with producers to bring a taste of the Hunter into their stores.
Blessed with proximity to both Sydney and Newcastle, alongside some of the most celebrated plots in Australia, the Hunter Valley is one of the nation's most storied wine regions. Hunter Valley wine dates back to the early 19th century, and in 2028, will celebrate two centuries since the first grape vines were planted, initially from snippings taken from Sydney's Botanic Gardens.
These days, Hunter Valley wines are rightly recognised as some of the finest in the world – with British wine critic Jancis Robinson describing Hunter Valley Semillon as "one of Australia's great gifts to the world of wine."
Winemakers would perhaps be forgiven, then, for engaging in a little nostalgia and resting on already-won laurels. Yet, as the vintners that spoke to National Liquor News explained, innovation in both the vineyard and the cellar door retail setting is quickly becoming one of this region's defining features.
A rich history, a bright future
Like most, if not all, wine regions on the east coast, the Hunter Valley has suffered badly at the hands of climate change. The region has been affected both by droughts, fires and torrential rainfall in the last few years.
In response, Hunter winemakers are looking to alternative grape varietals that are perhaps better suited to the changeable Australian climate. These varietals include, for example, Pecorino, a native Italian white variety which is prized for its resistance to disease, and its tolerance of periods of drought.
This growing practice is something Jenna Vaughan, Cellar Door and Marketing Manager at De Iuliis Wines, is keen to emphasise.
"We are seeing more producers excel at growing and making alternative varieties," Vaughan said.
"We were the first [in the Hunter] to plant Pecorino. Margan Wines are well known for their Albarino, Glandore Wines for their Tempranillo, and Mount Pleasant for their Vermentino.
"This is just a small example of many excellent Hunter producers making great alternate wines."
Brokenwood Wines' Stuart Hordern added: "It is the combination of history, innovation and contemporary wine styles that sets the Hunter Valley apart.
"Whilst we have our classic varieties of Semillon, Chardonnay and Shiraz, which produce some of the country's most celebrated wines, there are ever increasing numbers of new wines being released made from exciting new varieties such as Fiano, Pecorino, Tempranillo and Barbera."
This message is echoed by Andrew Thomas, namesake winemaker at Thomas Wines.
"The Hunter Valley might be Australia's oldest wine region, with a long history and some of the world's oldest vines; but we are also one of the forward-thinking and innovative," he said.
"Our often-challenging seasons create a group of trail-blazing viticulturalists and winemakers among the world's best."
Yet, the Hunter's history is irrepressible, and one that demands communicating to customers, as Adrian Sparks, General Manager and Chief Winemaker at Mount Pleasant explains.
"There is a wonderful story here, the oldest producing wine region in Australia, some of the oldest vineyards in the world, making some of the greatest wines in the world. All on our doorstep," Sparks said.
Perhaps the winery that best encapsulates this history is Tyrrell's, as the winery's Commercial Manager, Ashley Tolerton, explains.
"Tyrrell's is as much a part of the fabric of the Hunter Valley as the Semillon and Shiraz vines we've been nurturing since our founder, English-immigrant Edward Tyrrell, first planted them during the mid-19th century," Tolerton says
"The Tyrrell family owns eight of the 11 oldest vineyards in NSW and uses fruit from these ancient vines to craft the wines that make up our Tyrrell's Sacred Sites."
Nevertheless, Tolerton is another in the region's industry who has highlighted the growth of lesser-known grape varieties.
"Shiraz, Chardonnay and Semillon are the hero varieties, but Tyrrell's have produced excellent but limited production examples of Fiano, Gamay, Verdelho and Pinot Noir under our Special Release label."
For retailers, these two rails of the Hunter Valley, both history and innovation, can be harnessed to increase sales of the region's wine.
"There is a real hunger for knowledge and education about what customers are purchasing and drinking," Hordern says.
"The point of sale experience has a real opportunity to enhance customers' knowledge and enthusiasm for wines."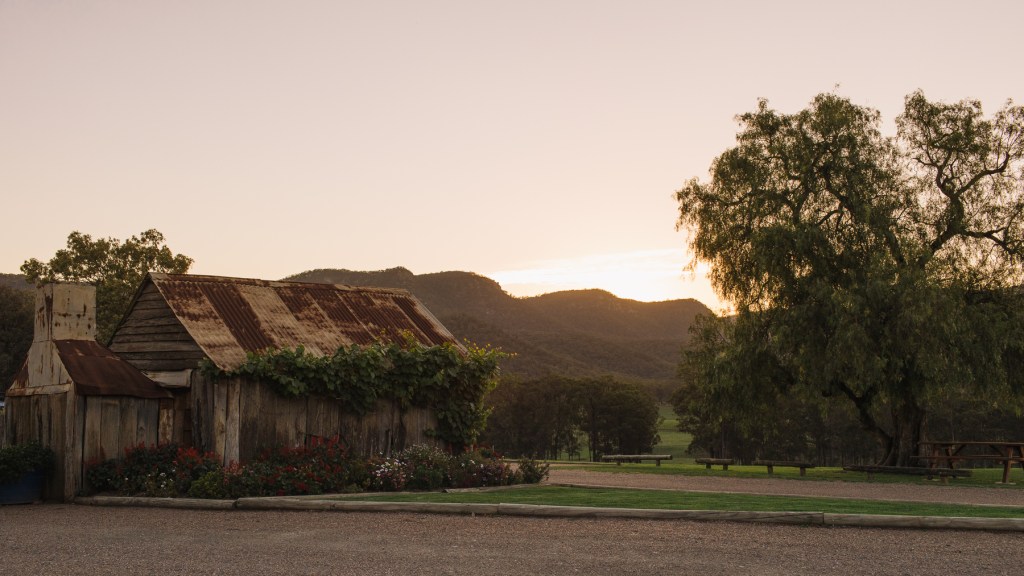 Tips from cellar doors to retailers
It almost goes without saying that cellar doors are first and foremost tourist attractions and tasting venues. But it should not be overlooked that they are also a kind of retail location, and indeed, exist partly to facilitate the sale of bottles. Recent indications are that some major retailers have begun to look to cellar doors for inspiration.
Having survived heavy blows during the lockdown-era of the pandemic, cellar doors in the Hunter have refined techniques to enhance visitor experience and increase bottle sales.
Dylan Thompson, Executive Sales and Marketing Manager of Pepper Tree Wines, highlights some of this evolution.
"The shift of cellar doors has changed so much in even the past five years," Thompson says.
"The days are gone of standing around a bar and trying 10-15 wines – it's all about high quality service to match high quality wines."
While bottle shops and retailers won't be able to exactly recreate the unique environment of the cellar door (nor would it necessarily be advisable), there are certain practices that retailers could adopt to better promote the sales of premium wine.
Thompson said: "Retailers need smart fit-outs which complement their demographics, along with staff who are passionate: it's not just selling a bottle of wine, it's a whole brand and lifestyle."
Inventive and attractive initiatives for retailers have also been suggested by Hunter brands, with Andrew Thomas saying: "One thing we do at Thomas Wines is we 'bring the vineyard' to the tasting experience. We can't take each of our guests among the vines, instead we literally introduce them to our diverse soils (in sample form) and explain how each vineyard and its unique microclimate create incredible diversity in wine flavour and style.
"Something like this could be a fun visual in a retail outlet; let us know and we can send you the dirt!"
And many producers that National Liquor News spoke to suggested that retailers make the trip to the region themselves if possible, to fully immerse themselves in what it has to offer.
"Come and visit us! We'd love to host you and showcase how innovation in viticulture and winemaking has shaped the Hunter," Vaughan said.
Vaughan manages De Iuliis's cellar door, which was deemed Cellar Door of the Year at the recent Legends of the Hunter Valley Awards, and she told National Liquor News that events and clubs are an excellent means of retailers bringing something of the cellar door to the liquor store.
"Masterclasses and wine events are always really well received by wine club members," Vaughan says.
"To have a Thursday night masterclass by Hunter Valley producers – there's where the benefit is – because you've already captured an engaged audience, that has interest to come along and learn.
"Invite us to into your stores, we'd love to come to you and showcase the Hunter to your customers and to your teams."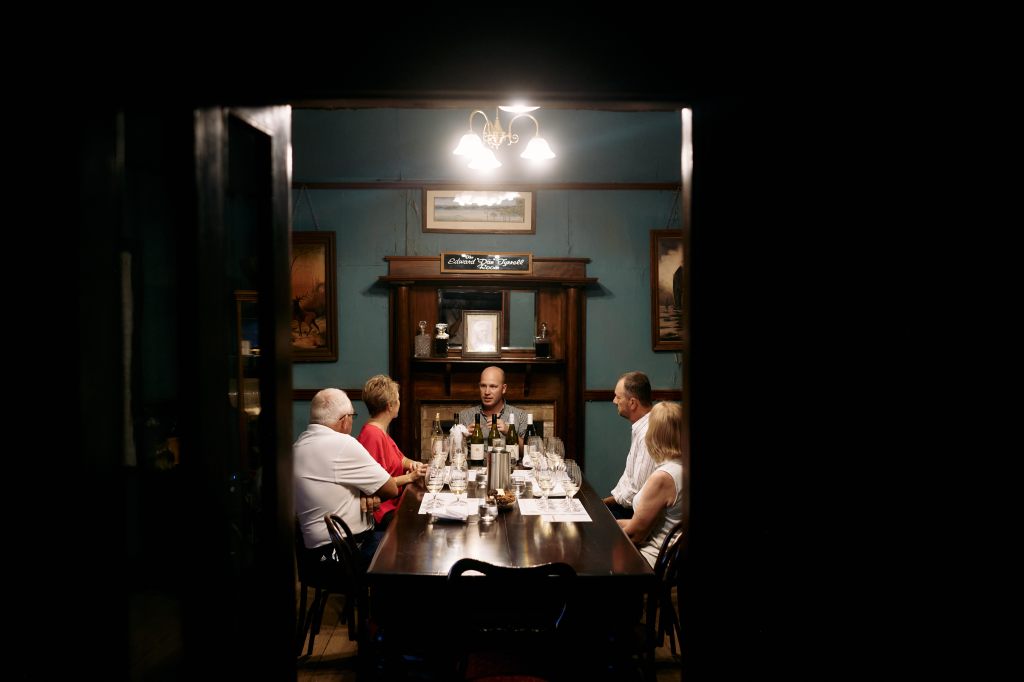 Legends send a message to liquor retail
Ultimately, some winemakers saved their final word, not just for retailers but for the region itself too, calling for greater teamwork between wineries and the development of symbiotic relationship between retailers and producers.
"It is not only up the retailer but also to the producer to sell Hunter wine. We need to collaborate and talk about our history and what makes the Hunter unique," Sparks said.
Meanwhile Brian McGuigan, who was honoured with the title of Wine & Tourism Association Honorary Patron at last Thursday's awards, said retailers should demand more of Hunter Valley producers.
"Be very aggressive in demanding that Hunter Valley wine producers assist their retailers better than they do at the moment," McGuigan said.
Like Vaughan, McGuigan underlined the importance of events as a means of connecting with consumers, saying that "by assisting in wine tastings and presentations to the retailer's customers, we occupy a role that we previously did, to market very aggressively to the consumers of Sydney.
"For many years, that [approach] stood the Hunter in great stead, because of its product, and because of its personalities. Have those two things linked together, and you've got a formidable marketing package."
Brian's brother, Neil McGuigan, received the flagship title of Hunter Valley Wine Industry Living Legend Award at last week's event, and stressed the importance of showcasing the quality of Hunter wines.
"We're about excellence. We're about wines that have flavour, lightness and longevity – that's all about class."
"So find those consumers and help us to take them on those journeys," Neil concluded.