In the 2021 National Liquor News Industry Leaders Forum, our featured leaders shared their insights about the industry trends to watch in 2021.
Here's what they predicted would be the big trends across the wine, spirits and beer sectors this year.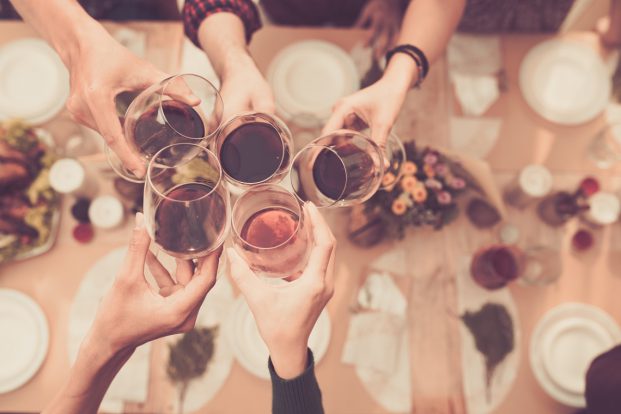 Wine
"Fortified will reinvent itself as the last alcohol frontier that is yet to have done so. Be it in new cocktail trends or the discovery of the velvet impacts of time across a myriad of delicious aged ports following 25 years in barrel. Early days here, however as the leader in this category we are very excited about what the future holds." – David Pitt, McWilliams.
"I expect to see continued growth in lighter style red wines and rosé, as well as interest in premium and super-premium wines including sparkling and Champagne." – Bryan Fry, Pernod Ricard Winemakers.
"We see the subtle movement to softer styles as the continuing trend in 2021. Rosé and Prosecco fit that criteria as do some of the cooler climate Pinot Noirs and Gris/Grigios." – Dean Carroll, Brown Family Wine Group.
"The 'good for me, good for the planet' category will continue to show strength and lead to lower alcohol wines, a demand from consumers for sustainable practices, and a decrease in sales volume but an increase in average value." – Nick Waterman, Yalumba.
"I expect to see a large number of new entrants wade to the online wine market in 2021 all lining up for their share of the +100 per cent growth the category has enjoyed over the last 12 months. Amongst these will be a range of new players utilising technologies such as augmented reality, near field communication, label scanning, artificial intelligence, messaging and voice recognition to make the buying process even easier." – Dean Taylor, Wine Depot.
"We expect the rise of rosé to continue and for winemakers to continue to experiment with wine styles and varieties to create unique expressions of people and places." – Andreas Clark, Wine Australia.
"As long as there is consumer appetite to try new things and winemakers are keen to innovate, there will be a place for hybrid drinks, especially as we see more cross-category innovation working brilliantly in other areas of the drinks trade and FMCG." – Peter Neilson, Treasury Wine Estates.
"2021 will see consumers continuing to seek options that are 'better for you'. We see this in the continued rise of organic and vegan wines and the low and no alcohol category, including the predicted growth of seltzers." – Kyle Skene, Giesen Group.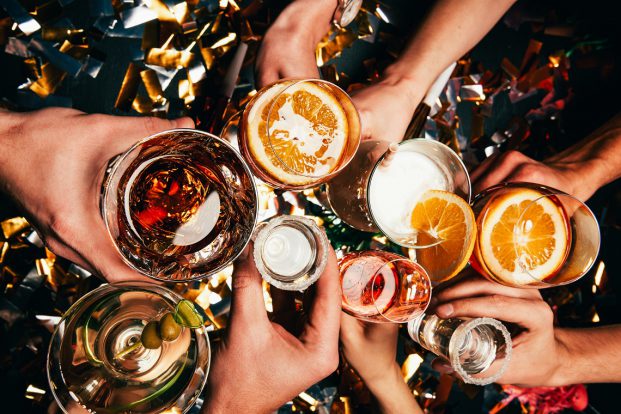 Spirits
"Consumers will stock their home bars with high quality local spirits, local craft distilleries will take a more ethical approach to production and sustainability and consumers and shoppers will make the conscious decision to support local craft spirits." – Kathleen Davies, Nip of Courage.
"During lockdown, Australians took to mixing their own cocktails at home, and are choosing better quality products to do so. I think that will continue… The popularity of RTDs will continue to grow over summer and beyond – we're seeing new offerings that reflect the growing sophistication and responsibility of Australian drinkers, with low alcohol and low sugar products gaining popularity." – Greg Hollands, Spirits and Cocktails Australia.
"Gin and spiced rum continue to experience double digit growth, tequila, premium whiskey and bourbon being the other categories to watch for the year ahead. Category boundaries are being blurred with different cask finishes, ingredient experimentation and premium Ready To Serve offerings being revitalised." – Sarah Nichols, Bacardi- Martini Australia.
"I predict the rise of rum, tequila and mezcal, as well as more non-liquor options across multiple formats and no and low sugar mixers and soft drinks." – Emma Evans, CAPI.
"The premiumisation trend in spirits shows no sign of slowing at the moment. Also, consumers are more health conscious than ever, looking for more refreshing drinks with less calories. This segment has really exploded during the pandemic with lighter, spirit-based options becoming increasingly popular and available." – Eveline Albarracin, Brown-Forman.
"The e-commerce opportunity will continue to evolve. Due to lockdowns, greater numbers of consumers were able to experience the convenience of e-commerce and gain the confidence to experiment and replicate their favourite cocktails at home or try new cocktails based on recipes available online." – Simon Durrant, Campari Australia.
"There's some great innovation happening in the low-calorie space and non-alcohol is also just at the beginning of its journey. Even the big brands are bringing out 0.0 per cent ABV versions of their stuff, so it will be great to see what smaller producers can do. Celebrity association with spirits is now clearly a thing too." – George Georgiadis, Never Never Distilling Co.
"I think gin, tequila and light spirit alternative 'ginspirations' will continue to grow. Low alc/no alc will continue its strong growth, which will come from a couple of strong global players as well as a huge NPD flood into the market. My big winner for 2021 will be pre-batch cocktails (outside of Botanical Eau De Vie spirits of course) to cater to at home experiences." – Blake Vanderfield-Kramer, Feels Botanical.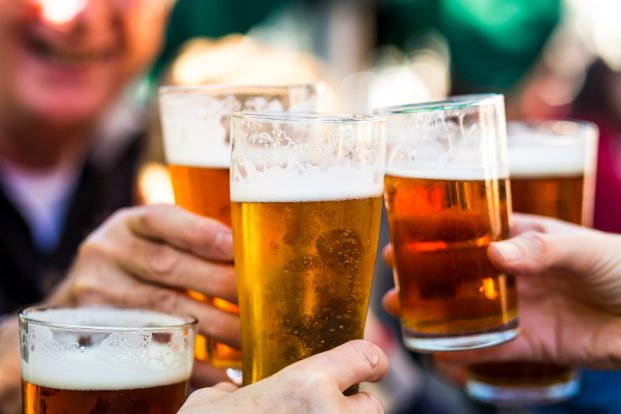 Beer
"The contemporary category is the one to watch in 2021, with XXXX Dry, Furphy Crisp Lager, Byron Bay Premium Lager and even Tooheys Extra Dry making a comeback. I also look forward to seeing alcohol-free beers grow in popularity. And for something a bit different, Australia has started to really embrace sour beers." – James Brindley, Lion.
"I anticipate a continued and growing interest in an authentic, brewed in the 'country of origin' beer category." – Brenton Quirini, Empire Liquor.
"There will always be popularity ebbs and flows among the categories reflecting style preferences. However in an ever increasingly crowded market, it's the authentic brands that appear to be resonating with drinkers and I think this will trend will only become stronger in the year ahead." – Cam Pearce, Coopers.
"We find that in times of uncertainty, value emerges as a key driver of consumer purchase decisions, and we expect that to continue into 2021. We're also expecting a continuation of the moderation trend, with consumers continuing to seek out lower ABV products." – Peter Bingeman, Carlton & United Breweries.
For more industry insights and news see our online National Liquor News Industry Leaders Forum.