WA brewery, Mash Brewing, has championed a circular economy with its new beer, created through a partnership with sustainability startup, 'Donut Waste', which focuses on reusing beer clips and recycling coffee grounds.
The limited edition 'Donut Beer' is described as a Pastry New England India Pale Ale, and has been specially brewed from 114kg of unsold glazed, sprinkled and cookie doughnuts, saving them from ending up into landfill. Sales of the new beer will also help raise vital funds for OzHarvest WA, with 50 cents from each can being donated to the food charity to provide meals to people in need.
Head Brewer at Mash Brewing, Adrian Godwin, said the brewery jumped at the chance to be involved with something like this.
"I wanted to get involved from the moment the idea came about. I love brewing with different ingredients and the chance to brew more than two thousand doughnuts and see what happens was an opportunity to get creative," Godwin said.
"We had a lot of fun in the process. We added a few hops as well to balance out the flavour, so when people ask me what it tastes like, the best way to describe it is like a tropical glazed doughnut."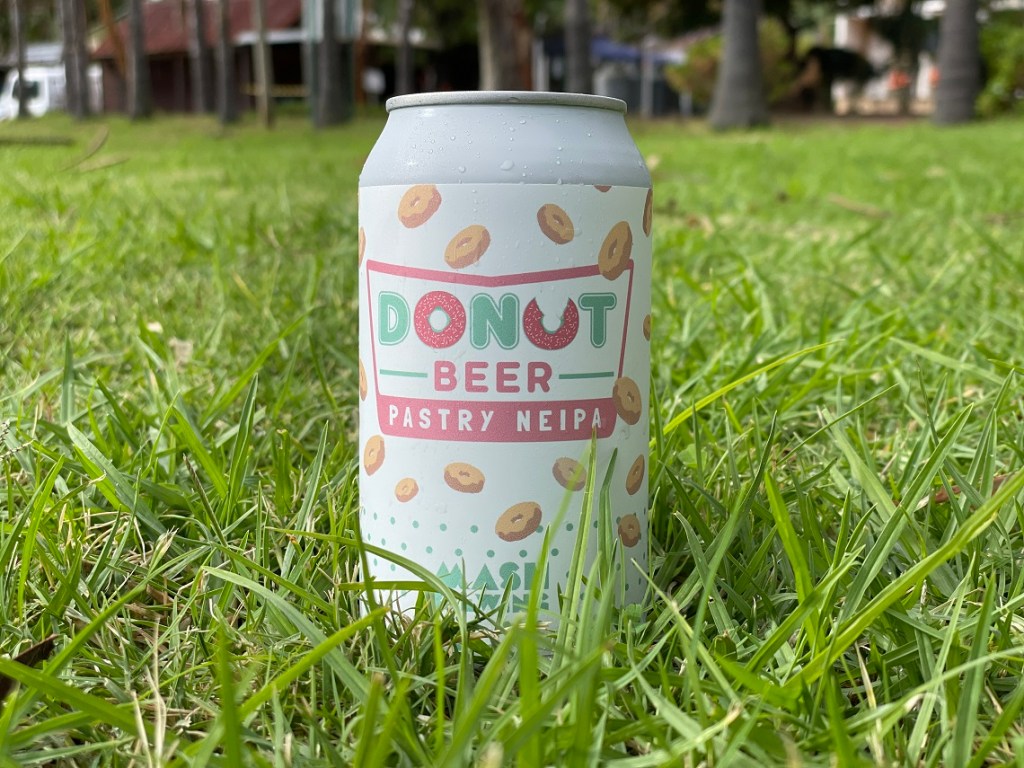 Sharka Hornakova, Founder of Donut Waste, said this project helps shed some light on the 7.6 million tonnes of food that goes to landfill each year, with 70 per cent of that still being perfectly edible when it is discarded. It's important that all industries get creative to tackle this, as its an issue that impacts us on many levels.
"The cost of food waste to the Australian economy is around $37 billion a year. Food waste is a global challenge that has environmental, economic, and social impacts," Hornakova said.
"Today's effort by Mash Brewing will help achieve the Federal Government's target of halving food waste in Australia by 2030."
Jennifer Keen, State manager of OzHarvest, said it was great to see more WA businesses coming together to fight food waste while also giving back to the community.
"All financial donations will assist us to meet the growing demand for food relief in our local community and to keep the wheels of our vans turning," Keen said.
"With eight yellow vans on the road, OzHarvest WA currently collects more than 110 tonnes of quality surplus food each month and delivers this good food, free of charge, to 150 local charities, schools and community groups across Perth and the greater metropolitan area to help those most at risk."
Mash Brewing's Donut Beer will be sold at its Swan Valley venue and also at independent liquor retailers from today.