With new producers emerging all over Australia, the local craft rum industry is certainly championing the long-awaited rum revival. National Liquor News reached out to producers to hear why the retail sector should get on board.
Rum has a long and somewhat chequered history in Australia. In 1808, the spirit was a contributing factor in Australia's only coup, the Rum Rebellion, when NSW Governor William Bligh was arrested and deposed. Bligh had attempted to curtail the use of rum in the state's barter economy, and the de facto monopoly that the local military authority, the NSW Corps (nicknamed 'the Rum Corps') held over the spirit.
Over 200 years later, and the spirit's reputation is in a much better place. With an abundance of home-grown sugar, and with the spirits sector in the midst of a renaissance, rum is well-positioned to capitalise upon the growing shop local and authenticity trends.
Feeling the local love
Steve Magarry, CEO of Sydney Rum Distillery (SRD), is keen to emphasise the role these trends can play unlocking rum's potential.
"If you look holistically at all of Australia, there's a lot of opportunities in those other metro regional areas – whether its Sydney, Melbourne, Adelaide or Perth, it's a very diverse rum consumer from each metro location," Magarry says.
"So whether its Husk in Northern NSW, or Jimmy Rum down in the Mornington Peninsula – they've got their home, core crowd and that loyalty building in those regions, but also expanding out across the country."
Similarly, Ryan Knell, 'The Captain' at Rebellion Rum, thinks the local sugar trade can be a boon to the rum industry.
"I think the rum industry in Australia is currently way below its potential, and while Australia has great resources for rum, it doesn't have much of a rum identity [outside of major producers]," Knell says.
"This lack of identity is a good thing though as we get to determine what it will mean to have Australian rum compared to other international styles in the coming decade, and if it's as good as what we have done with gin and wine, there are exciting times ahead."
For Knell, the acceptance that these other drinks categories have enjoyed with retailers shows the path forward for Australian rum.
"[Retailers] have already embraced many craft products in recent years," Knell comments.
"Liquor retailers are going to follow consumer demand. They understand it's a market they can't ignore anymore."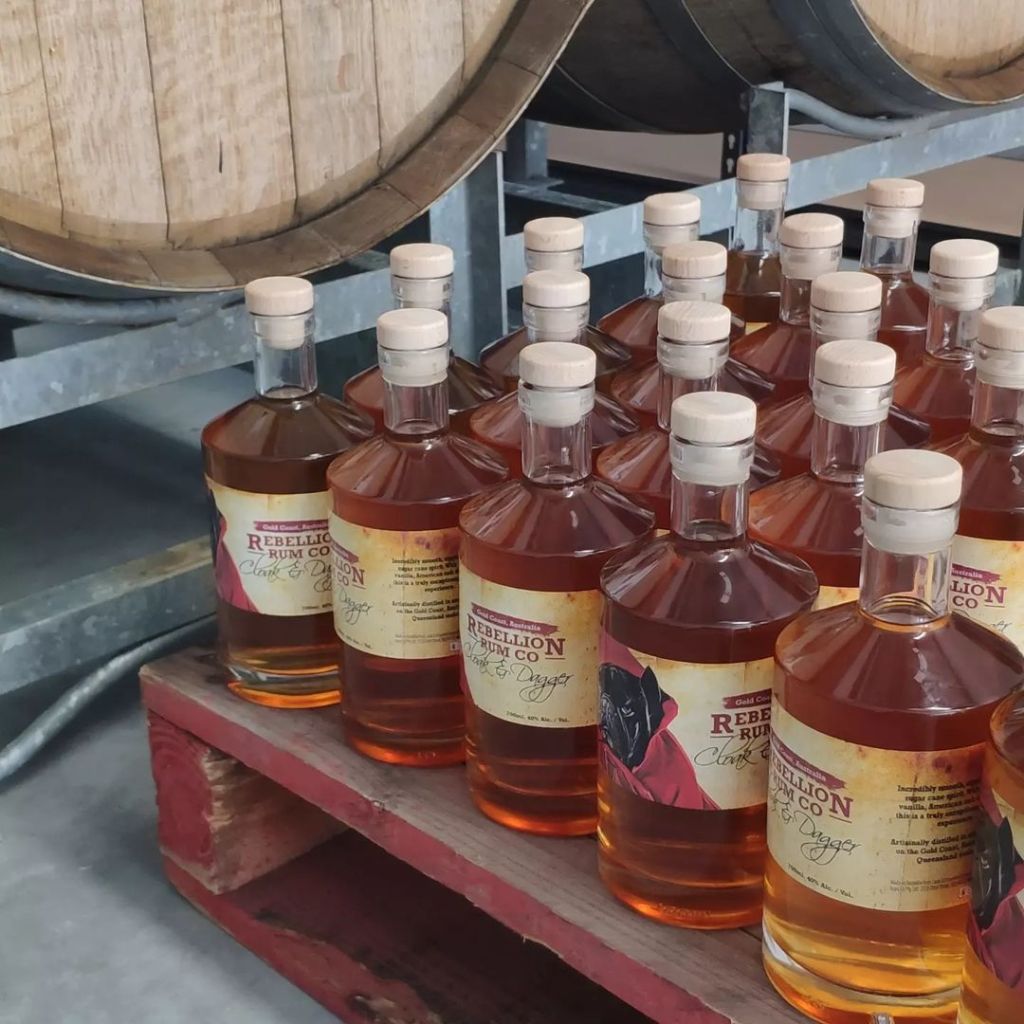 Innovation and history
For Magarry, tapping into the strong reputation that Australian-made products enjoy both at home and abroad is a key focus for the rum industry.
"Looking to the future on the horizon, there's so much innovation happening amongst the different producers. Australian provenance and food and beverage quality is world class, and we – collectively, the producers – that's the level we want to achieve: to have world's best liquid and be able to take that to the rest of the globe," he said.
A rum distillery that demonstrates this innovation is Bingil Bay, which practices a vacuum distillation – distillation under lower atmospheric pressures, allowing for lower temperatures, which is said to better preserve the flavours of ingredients. Distiller Lynda Hannah-Williams explained how her distillery had developed this technique.
"It took years to overcome the technical difficulties of designing and installing the ground-breaking stills, but in 2019 [Bingil Bay] cracked it," Hannah-Williams says.
"[The distillery] began making their unique sub-atmospheric spirits in the world's first high-tech Williams close coupled pot and retort vacuum stills, (affectionately named Fat Boy and Thumper)."
Bingil Bay, Hannah-Williams says, is harnessing vacuum distillation to create "old world spirits with new world innovation."
Alongside these modern methods, Magarry also suggests that rum's exciting Australian history can provide a means of connecting with drinkers, saying: "We've got this fantastic product, we have over 150 years of rum production history in Australia, a large influence during that time from the British Colonies of Jamaica, Guyana and Barbados."
Production of spirit at SRD is still a little way off, with the company still looking for a site for the distillery proper (SRD has recently added Cargo Cult to its 'House of Australian Rum' portfolio). However, as Magarry has highlighted, there are many independent rum distilleries operating with great results in Australia.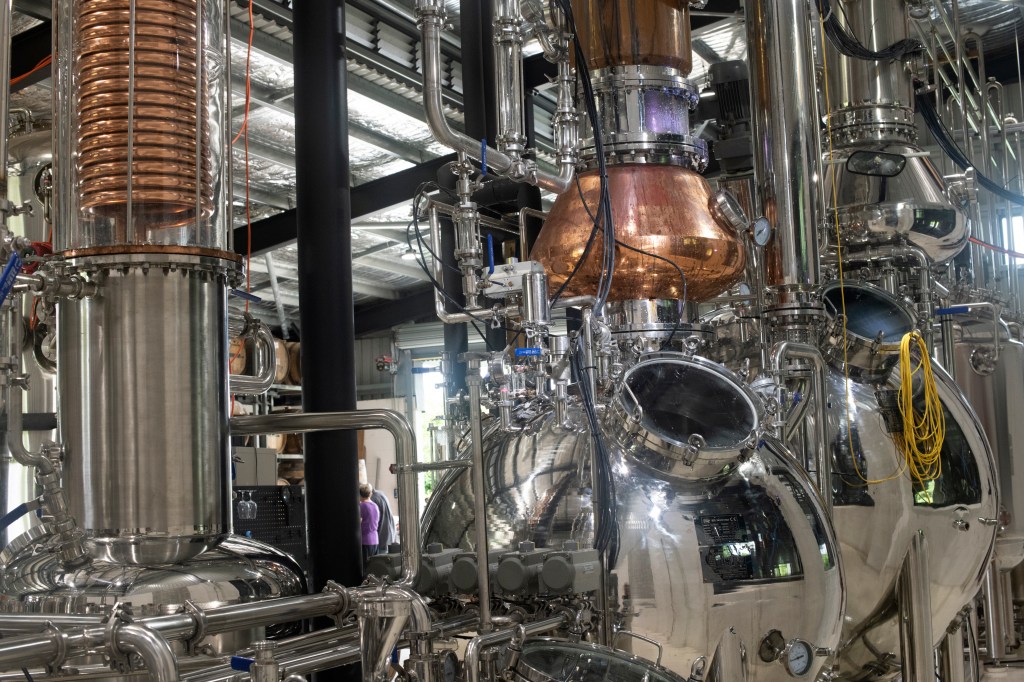 The personal touch
One of these producers is Milton Rum in Brisbane, where Asa Boardman is National Sales Director. Boardman suggests that relatively small operations (like Milton Rum) can provide extra benefits to retailers.
"There's that personal, individualised touch. I own the distillery, I help make the rum, I work with my hands and I go and see my customers," Boardman says.
"We're manufacturing our own product and we're actually seeing our own customers. Whether there's an issue with production – you can literally talk to the guy who has control over that issue, rather than dealing with a large organisation."
Milton Rum has survived repeated flooding in the area, to continue to offer a bespoke service to its trade customers.
"We do a lot of specialised products for a lot of customers, so if they want a special product, we can work with them directly to create that – from a manufacturing production level right through to the retail level.
"We have a level of control over our product that is extremely rare to find at a much larger sort of facility," Boardman adds.
James Christopher, Director of Operations and Collaborations at Sydney's Brix Rum, strikes a similar note, highlighting the opportunity for retailers to diversify their rum offering.
"Australian craft rums are being made extremely well, so as more and more products are released, retailers have the chance to improve the standard of their rum shelf and talk to their customers specifically about a changing category," Christopher said.
"Each Australian rum has its own origin story and that's what makes each rum unique and exciting to try.
"Australian rum has been dominated by a few big brands for years so it's exciting to be a part of this change and help grow a local category that has not existed before."
In a demonstration of how the Australian rum category is expanding, Brix recently released its first limited edition aged rum.
Paul Messenger, CEO of Husk Distillers, outlined how increasing the focus on all kinds of premium rum can benefit the domestic industry.
"I think it's important to explore as widely as possible and that's particularly true in the rum category," Messenger says.
"It's equally important to embrace and explore premium imported brands as well as emerging local craft brands."
Like Knell, Messenger thinks that the resurgence of the gin category provides a template to Australia's burgeoning rum business.
"While interest in craft rum is nowhere near that seen in the gin category yet, there are a growing number of promising craft rum producers driving innovation and offering consumers and retailers exciting new flavour profiles," Messenger said.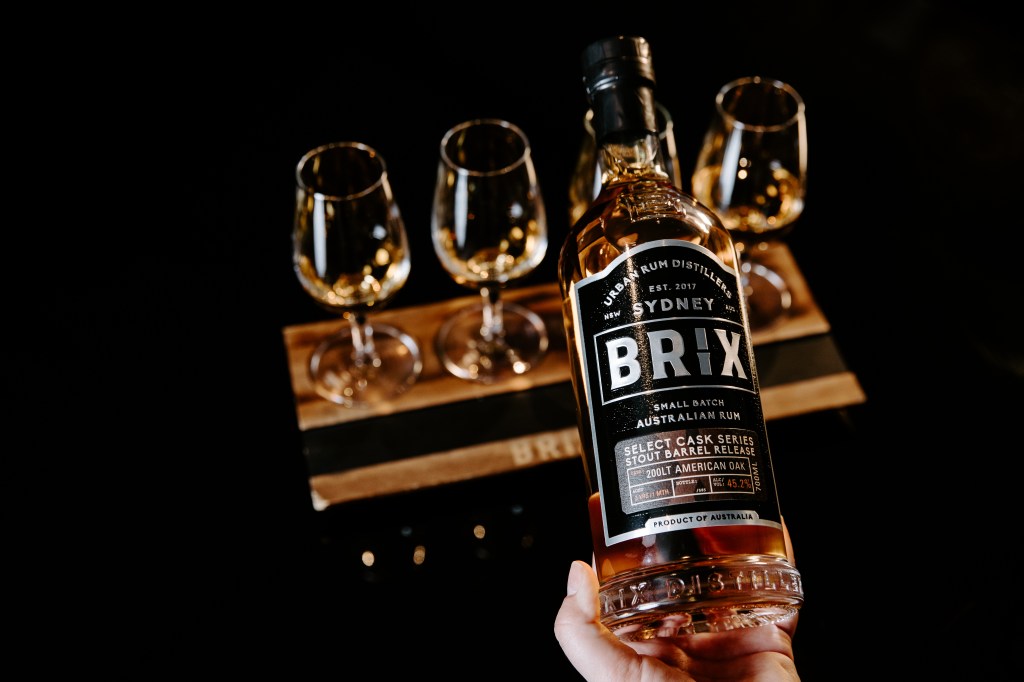 From Australia to the world
Some producers' ambitions extend beyond the boundaries of Australia, with distillers eyeing an opportunity in overseas retail markets.
Magarry, who recently attended the Whisky Exchange Rum Show in London, believes there is an appetite for Australian rum overseas.
"There's a growing thirst for Australian rum – what is Australian rum? It's an exotic piece, it's new, it's different, people want to know more about it," Magarry said.
Likewise, Knell is not shy in his predictions for the potential of Australian rum worldwide.
He said: "I see Australia leading the charge on the international stage in an upcoming rum renaissance!
"I know that sounds lofty but the timing is right with new distilleries popping up everywhere and now that whisky and gin have both gone through a boom, I think rum will experience the same.
"Australia produces an enormous amount of sugar cane so we should be carving a niche on the international stage just like we have with wine."
Keen to learn more about the wider local and international rum category? Check out our feature in the August issue of National Liquor News.