Recent reports have suggested rising wine bottle prices, and slowdowns in the glass supply chain.
The Russian invasion of Ukraine has had a profound effect, contributing to a significant increase in the cost of fuel.
Oil and gas are quite literally the driving forces of international manufacturing, shipping and commerce, and as such, this cost increase has had a knock-on impact upon industries of all kinds, across the world.
The global wine industry is no exception, and as MarketWatch explains, it is wineries in Europe, most reliant upon Russian energy, that have felt the sharpest pinch, with gas prices in some cases increasing by 550 per cent.
One product cost driver, perhaps often overlooked by retailers and consumers alike, is the production and shipping of glass bottles, an aspect of the supply chain vulnerable to any fluctuations in fuel price. The same MarketWatch report details that the cost of some US wine bottles have increased by as much as 20 per cent.
Australian wineries appear more resilient to any glass packaging supply chain issues when compared with their overseas counterparts, thanks to reducing dependency on international suppliers.
Tony Battaglene, Chief Executive of Australian Grape and Wine commented: "We don't seem to be having any problems at the moment in terms of [glass bottle] supply. Most of our glass is, of course, domestically produced."
Similarly, Sandy Mayo, Head of Global Marketing for Accolade Wines stated that: "We source the majority of our glass bottles locally from suppliers based in South Australia and therefore, our supply has not been impacted in the same way as other global markets."
Conversely, a spokesperson for De Bortoli said that its business was being directly impacted by the shortages.
"We do not see this issue going away anytime soon, especially due to the war and the China zero-COVID policy," the spokesperson said.
"The issue has definitely pushed the cost of production up in the entire industry. It is even more so [the case] for the imported products, if the glass is imported."
Like Accolade, De Bortoli stated that it sources 95 per cent of its bottles domestically and is working on "diversifying [its] sourcing as much as possible to lower the risks of supply chain disruption."
To this end then, retailers and consumers can rest assured that there is unlikely to be a major disruption or price increase related to glass bottles in the near future, certainly not of the kind that the European and American markets are experiencing.
However, De Bortoli's comments illustrate that consequences are still being felt in Australia, and indeed, the full impact of supply shortages may not yet have filtered through to all producers.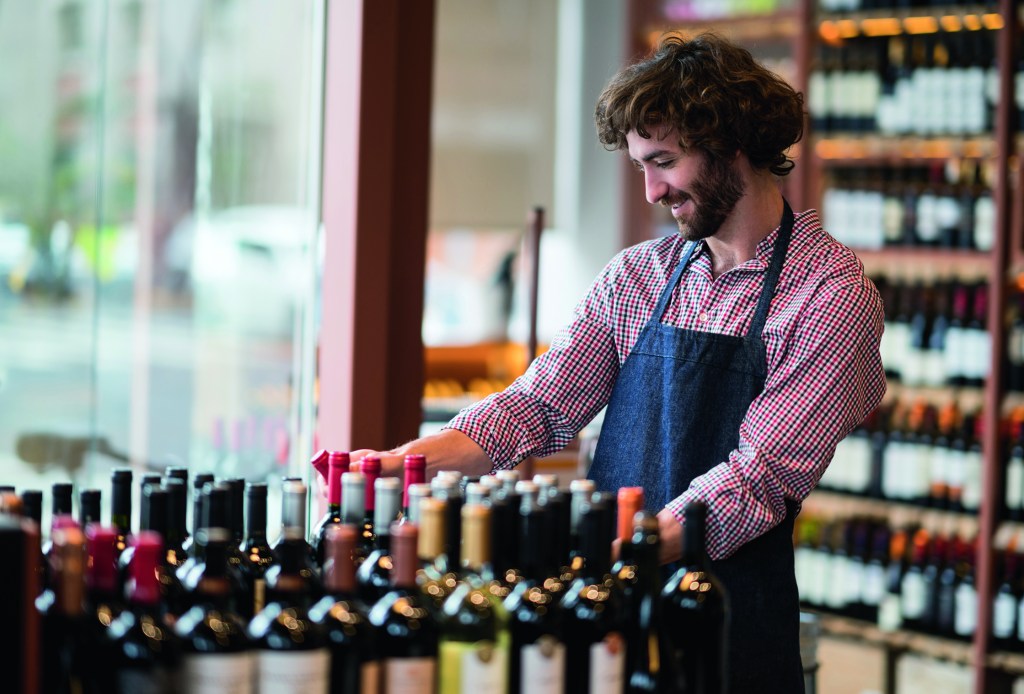 A sustainable future required
The immediate issue with bottle supply highlights a greater underlying issue: glass is dense and heavy for its size, and its shipping is costly, both in economic and ecological terms.
Both Mayo and Battaglene acknowledged that in the longer term, more sustainable packaging solutions to glass will be required, regardless of any immediate issues.
Battaglene said: "As an industry we believe that our climate change targets as a country are not ambitious enough and will be seeking to set more ambitious targets.
"In the long term, I think that alternatives will be considered to glass and indeed, are now."
Mayo concurred, saying: "I don't think you necessarily need to look too far into the long-term; there are many new and exciting packaging solutions in the market already, and the sustainable innovation within the wine sector is really promising."
The motivations for such innovations are clear. An Australian Wine Research Institute (AWRI) report, titled Carbon footprint of Australian wines and written by Tadro Abbott, Mardi Longbottom and Eric Wilkes, details that "glass bottles are the single biggest emissions source for wine packaged in glass."
The AWRI report examined every aspect of wine production's environmental impact, including "the extraction of raw materials like oil and sand, to energy and glass production."
The report continues: "Emissions are strongly tied to glass weight, which has led to a considerable shift towards lightweight bottles in recent years."
As the report explains, the more 'premium' weighty bottles can produce a significantly increased carbon footprint. While a 330g bottle (currently the technical minimum for wine) produces about 1.3 kg of CO2 per litre, a 500g bottle brings that number up to almost 1.5 kg, while a 750g bottle increases it again to around 1.75 kg.
In any case, emissions related to glass production and transport vastly dwarf those connected to alternative packaging solutions, such as cask wine.
Santiago Navarro, Founder and CEO of packaging firm Packamama, believes any bottle shortage issues are likely to be inconsequential when compared to the looming threat of the climate crisis.
"The world has a massive shortage of time to take significant action to mitigate against the worst impacts of global warming," he said.
"The climate crisis is a far bigger threat to the Australian wine industry than any packaging supply issue will ever be."
Innovative solutions
One of the innovative packaging solutions that attempts to solve both the ecological and economic problems posed by glass bottles is provided by Packamama, which began as a 'spin off' from Garçon Wines, the company which initially developed the 'eco-flat' bottles.
Packamama produces flat recycled polyethylene terephthalate (rPEt) wine bottles, which Navarro says are a viable alternative to the standard, round glass bottle, which he described as "the carbon footprint hotspot in the wine industry."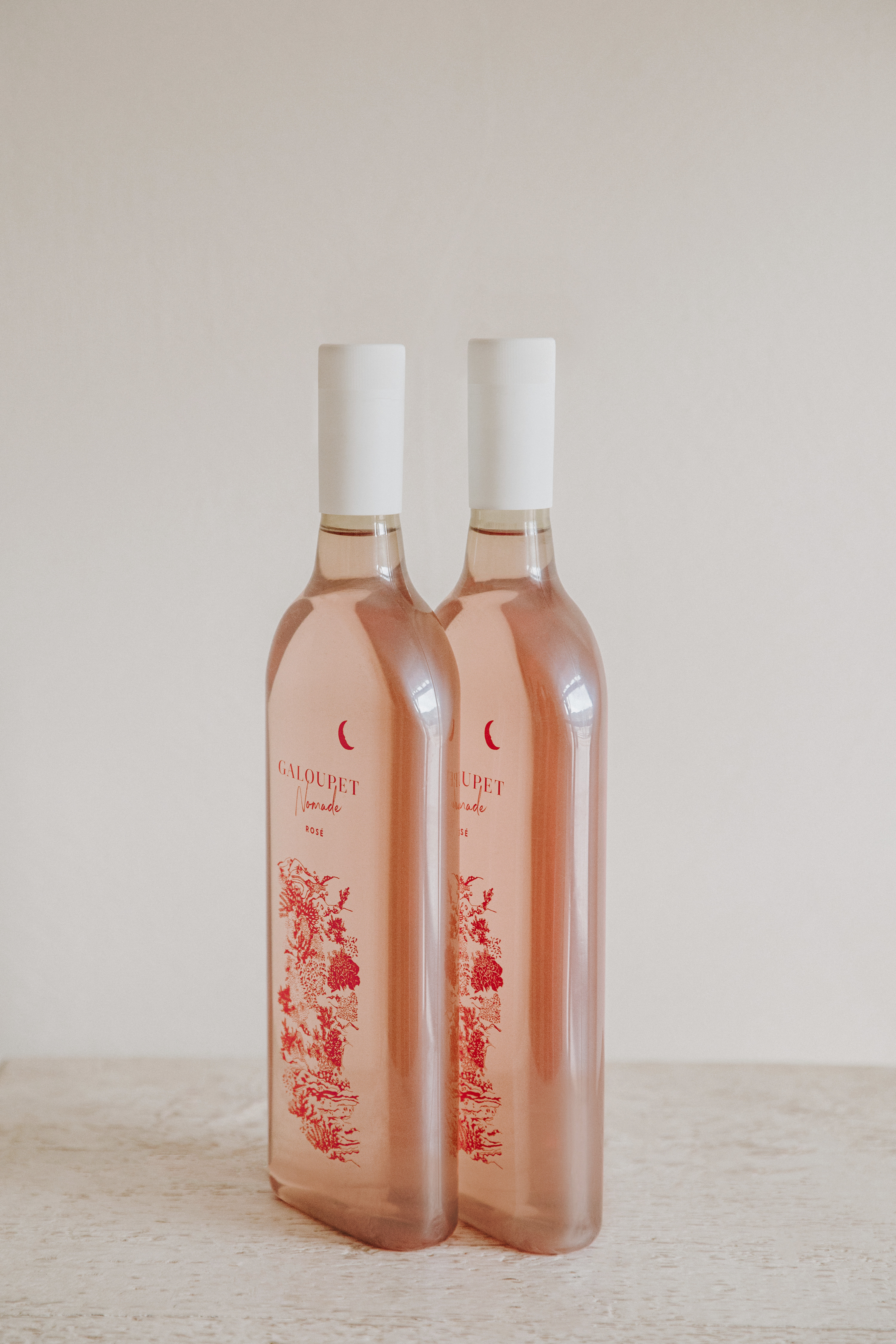 Navarro states that the "eco-flat bottles are taking the traditional round, glass bottle that producers and consumers are used to, and are making it better fit for purpose in the challenging 21st century."
When compared to traditional glass bottles, Packamama's packaging is said to be 84 per cent lighter and 40 per cent spatially smaller than a round glass bottle of the same volume.
"Improvements to shape and material offer significant environmental and logistics benefits, while still retaining the emotional connection of enjoying wine poured from a bottle," Navarro continued.
"Broadly speaking our bottles allow up to twice the amount of product to fit into the supply chain and also cut the wines' carbon footprint approximately in half."
Packamama has confirmed partnerships have been secured with some local producers already, and Navarro noted that "other wineries in Australia have shown significant interest too, from a couple within the top five largest producers, down to micro-wineries."
Other Australian packaging producers like Visy and Sanector have also worked with Packamama to establish production within Australia, with Navarro noting: "We plan to extend the producers we are working with by the end of 2022 and continue to grow this into 2023 as we increase the establishment of our business in Australia."
Accolade has meanwhile recently announced a partnership with closed loop supply firm, EcoSPIRITS, with Mayo saying this is just one aspect of the company's recent sustainability drive.
"Over the past 18 months we have launched wine in cans with Yarra Burn, wine on tap, wine in pouches through Cupio," Mayo said.
Consumer response
Even with the best will in the world, wine producers and packaging companies are limited by what customers will accept.
De Bortoli's spokesperson has stated that the company is "working on and exploring sustainable improvements in packaging solutions", but there is a lot to be considered in this space.
"Besides the costs involved in alternative packaging solutions, the consumer's experience and acceptance is of the utmost importance to us," they continued.
Regarding the question of customer satisfaction and experience, Navarro states that the eco-flat bottles have been well-received.
"We have conducted sentiment analysis for a range of social media posts about our bottles – 70 per cent show a positive sentiment with just two per cent negative," he said.
And perhaps there is a unique customer experience that can be created by these flatter packages, currently unavailable with traditional round bottles.
"The large flat panels create a 'billboard effect' with stronger opportunity for visual merchandising and large, eye-catching labels," Navarro says.
But regarding the apparent Australian resilience to the increasing expense of glass bottles worldwide, Navarro sounded a note of caution.
"Australia will likely eventually be impacted by this as the world's supply of goods is interconnected. I believe it's a lag, rather than an escape."