Taylors Wines has revealed a new design for its Promised Land range in support of conservation organisation, Project Seahorse, in its mission to save the seahorse.
The new design features bold colours, and features the symbol of the seahorse prominently. As well as a new look, two additional varietals have joined the range: a 2022 Promised Land Sauvignon Blanc, and a 2022 Promised Land Rosé.
Mitchell Taylor, third-generation Winemaker and Managing Director of Taylors Wines explained why the partnership with Project Seahorse was so important to the winery.
"Since the beginning, the seahorse has symbolised our three generations of family winemaking at Taylors Wines. Today, it represents our dedication to running our winery sustainably and for many generations to come. That includes supporting efforts beyond our vineyards through partnerships with the likes of Project Seahorse.
"I'm proud to unveil this new look for our Promised Land collection and our bigger 'Promise to the Seas' campaign. We look forward to bringing more awareness and support to the incredible work of Project Seahorse."
Project Seahorse is led by Amanda Vincent, an award-winning marine biologist, and co-founder Heather Koldewey. The organisation believes that by looking after seahorses through setting up protected marine areas, and restricting damaging fishing practices, it can improve conditions for thousands of other sea species.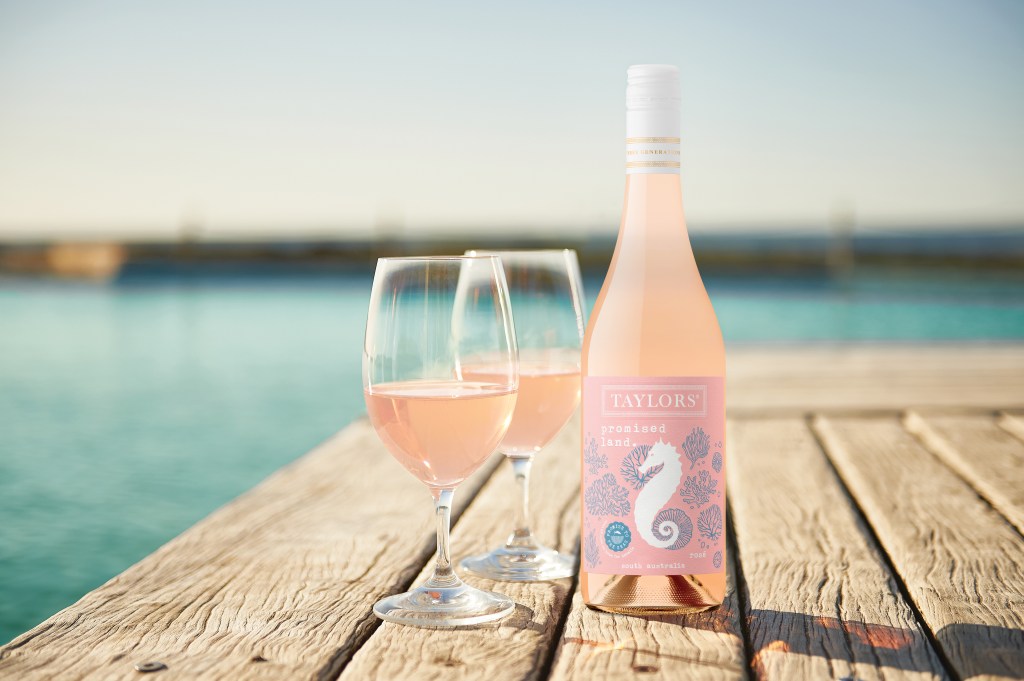 In 2020, Taylors launched 'SeaBnB', a fundraising campaign in partnership with the Sydney Institute of Marine Science, raising funds for its seahorse rehabilitation projects. This initiative has raised more than $30,000 since its launch, with the proceeds funding underwater 'hotels' that provide habitats to the endangered White's Seahorse.
The new look wines will be available nationwide from this month.