Liquid & Larder, the team behind iconic Sydney venues Bistecca, The Gidley and The Rover, is set to open a new venue, Alfie's, which the group promises 'will flip steakhouse model on its head'.
The new concept will offer premium experiences with exceptional value for money and promises to be unapologetically dynamic, fast-paced and impactful while still delivering world-class food, drinks and service.
Liquid & Larder Co-Founder, James Bradey said: "We love creating experiences that disrupt the status quo. Our first restaurant, Bistecca, made headlines for all the right reasons and we're not afraid to do things that challenge people's assumptions and expectations and make them pay attention. Alfie's will be the first of its kind in Sydney, we're flipping the steak house model on its head and it's going to be really fun."
While two of Liquid & Larder's exisiting venues Bistecca and The Gidley are renowned for serving just one cut of steak, the T-bone and rib eye respectively; Alfie's will hero the Sirloin from the Riverine region of NSW using the same short loin that is used at Bistecca.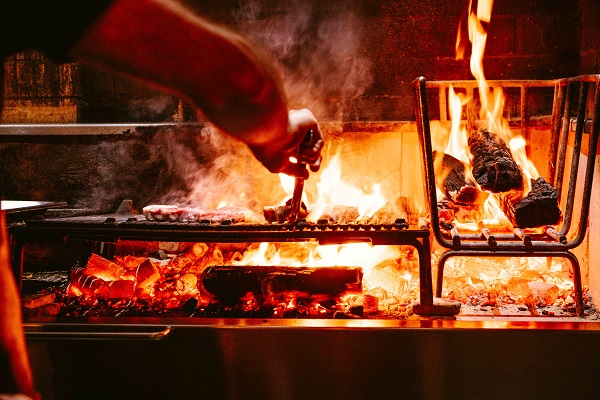 James added: "Alfie's won't compromise on quality, it will just be served at pace and we'll have everything down to a fine art. The moment you sit down you can order and your steak will be on the table in 15 minutes. Expect amazing steak without the pomp and a space that's full of life without a chesterfield in sight."
Post food, guests can move into the bar, where award-winning bartender and Group Bars Manager, Alex Gondzioulis has designed a range of world-class cocktails. The bar will be a destination in its own right, where anyone can pop in anytime without a reservation, and is already claiming it will serve what will arguably be Sydney's coldest martini (more to be revealed in time). There will also be a range of classic and seasonal cocktails on offer, and the full wine list will be available to enjoy with a curated bar snack menu.
The venue has been designed by Tom Mark Henry to reinvent the perception of the steakhouse as a place of opulence. Instead, Alfie's will be stripped back, irreverent and rule breaking, influenced strongly by London's edgy East End.
More details will be revealed in the coming months.