Australia is deep into a Champagne boom, recording some of the strongest category growth of any country over the last two years, according to the CIVC. Despite Champagne exports dropping internationally by over 17% in 2020, Australia is now the sixth-largest export market for Champagne.
Kaddy Marketplace is seeing strong growth in bubbles of a slightly different order, with low intervention Pet-Nats enjoying runaway success as the fastest-growing sparkling segment.
For anyone new to the style, Pet-Nats (or Pétillant-Naturels for the full name) predate Champagne as the original sparkling wine, crafted by simply bottling a wine while it is still fermenting, trapping the CO2 to produce a fine fizz. A huge part of the appeal is that Pet-Nats requires zero winemaking additions, and despite some variability, the best examples are some of the most refreshing sparkling wines on the planet.
Kaddy is Australia's largest B2B online platform for beverage discovery, ordering and payments, working with +2,500 venues, +1,300 brands and +13,000 SKUs. Natural wine as a segment is a superstar performer on the Kaddy Marketplace, with Pet Nats spearheading the popularity.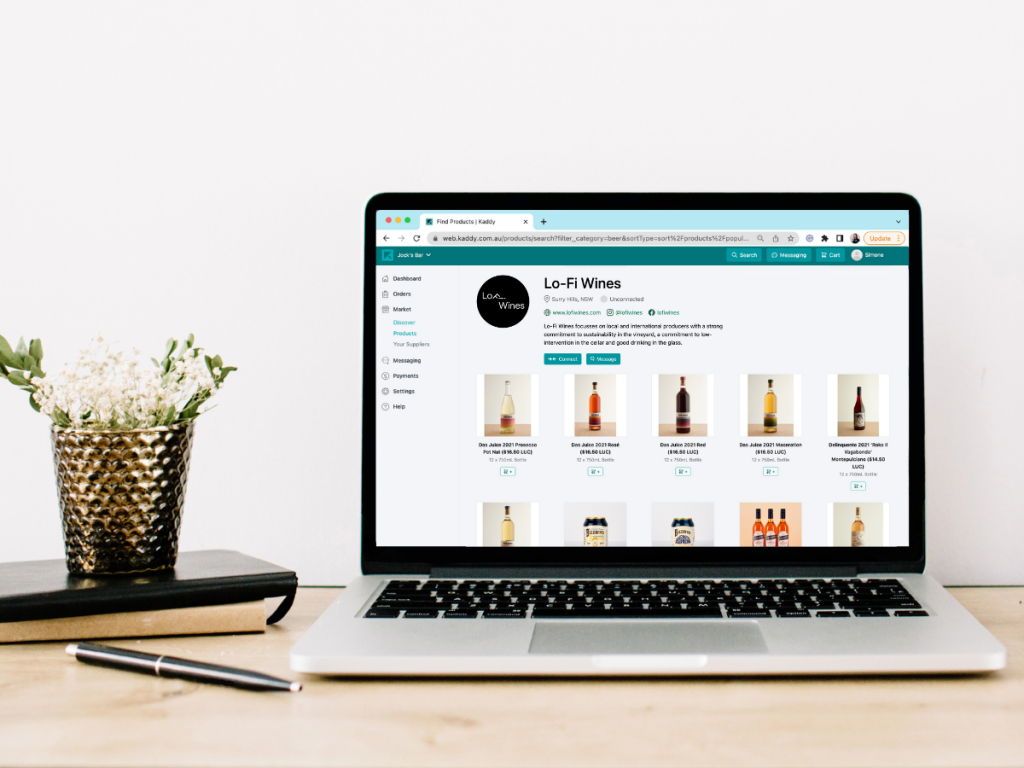 'It's minimal intervention or bust right now' said Kaddy Marketing Manager Simone Kealy.
'Previously, natural wines were right at the fringes of small bars. Now it's a legitimate segment with weekly sales five times higher than they were six months ago – especially for Pet-Nats, which is our fastest growing wine category (behind no/low alcohol) across on and off-premise'.
On the supplier level, this push comes from drinkers, and especially a new generation who are looking for something more. Stuart Leece from Single Vineyard Sellers explains:
'Like many past generational lifecycles, we are seeing younger consumers rejecting the traditional wine world' he said.
'They're entering into a wine world that can be a bit different and fun that embraces new ways of trying things'. Doom Juice's natural Gewurztraminer and rosé are two of the most popular wines among Single Vineyard Sellers' range on Kaddy.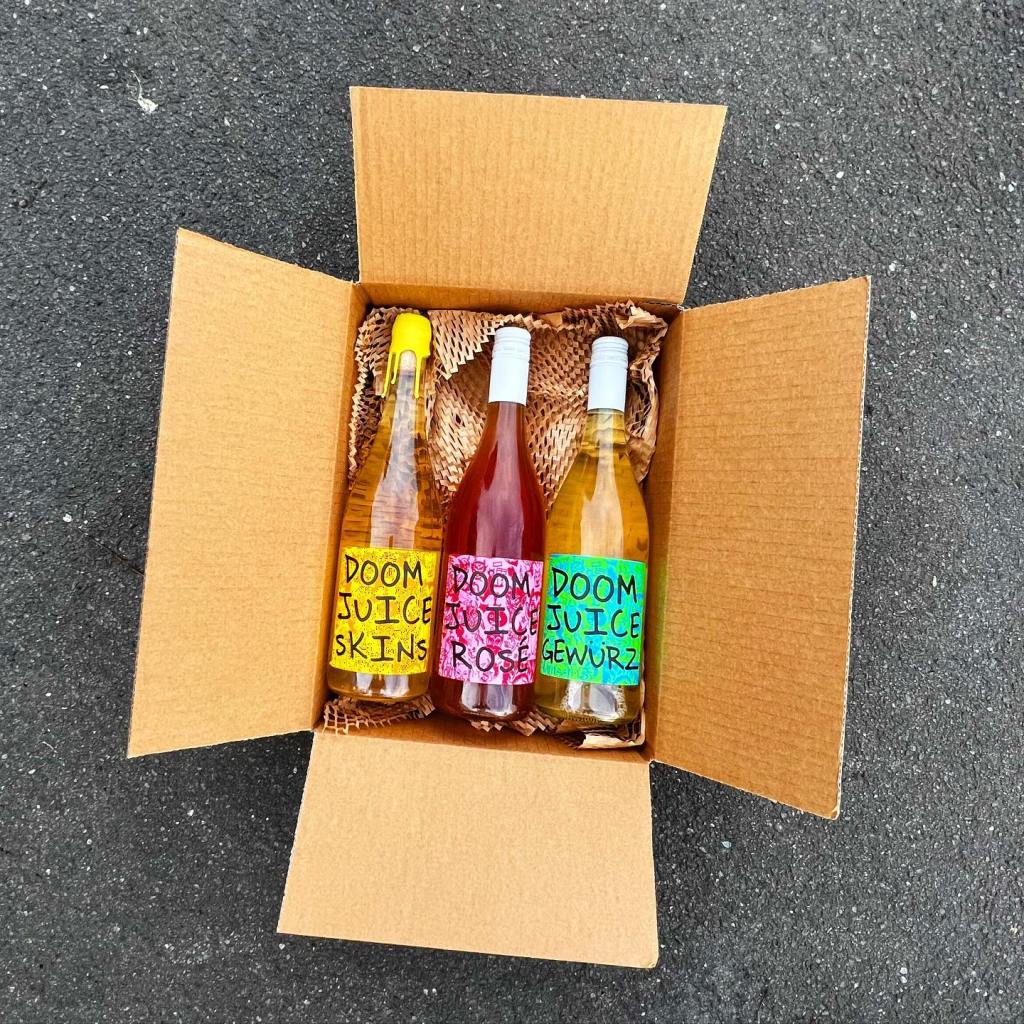 Speaking of new ways to try things, Das Juice's Alpine Valleys Prosecco Pet Nat, is one of the recent hits on the Kaddy Marketplace, where it taps into the popularity of Prosecco plus the Col Fondo-inspired joy of natural cloudiness and bright packaging.
For Tom Sheer, Das Juice winemaker and owner of Lo-Fi Wines, the joy of wines like this goes far deeper:
'A long time ago someone taught me that great wine is made in the vineyard. If you have healthy, well-farmed fruit that is amazing when you taste it in the vineyard, then that is the very experience you should aim to protect' he said.
'(The best natural wines) allow the provenance in the grapes to express themselves more freely, making the wine more unique, less homogenous and ultimately in my opinion more exciting to drink'.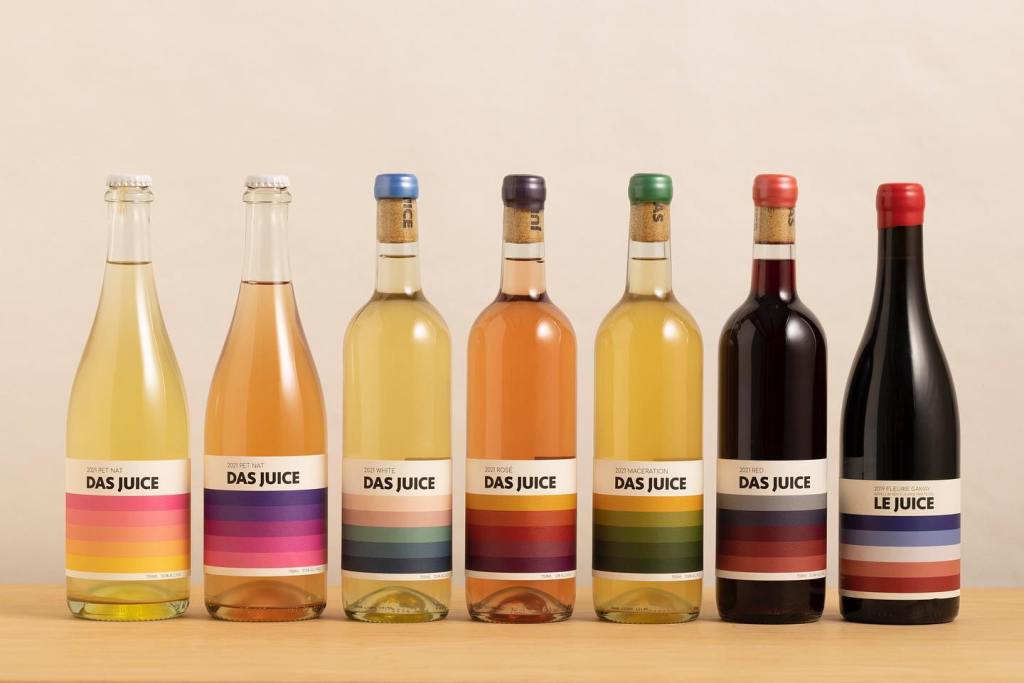 Explore over 13,000 SKUs now available on Kaddy Marketplace, including a great selection of Pet Nats and natural wines. Create your free account or log in today to take Kaddy for a test drive!