Porfidio Plata.
Porfidio spirits are pure 100% blue-agave spirit, distilled in small-batches in Jalisco, Mexico. Blue Agave is considered the best Agave to make tequila. To be technical, Porfidio is made from single-origin, single-vintage and single-variety agave, which is triple-distilled in a craft distillery. The agave plants are non-GMO, vegan and gluten-free, that are cold-pressed to maximise quality and taste. Instead of baking the agave, Porfidio is enzymatically hydrolysed, then bio-fermented, before being pot-distilled.
The result is Porfidio Plata's award-winning liquid – perfect for making the very best tasting margaritas, and since it was founded in 1990, the distinctive bottles have been used in innovative and creative ways when empty, found in homes, restaurants and bars across the world.
Visit the Barmania website see the Porfidio range of spirits!
Tequila grew in popularity during COVID lockdowns.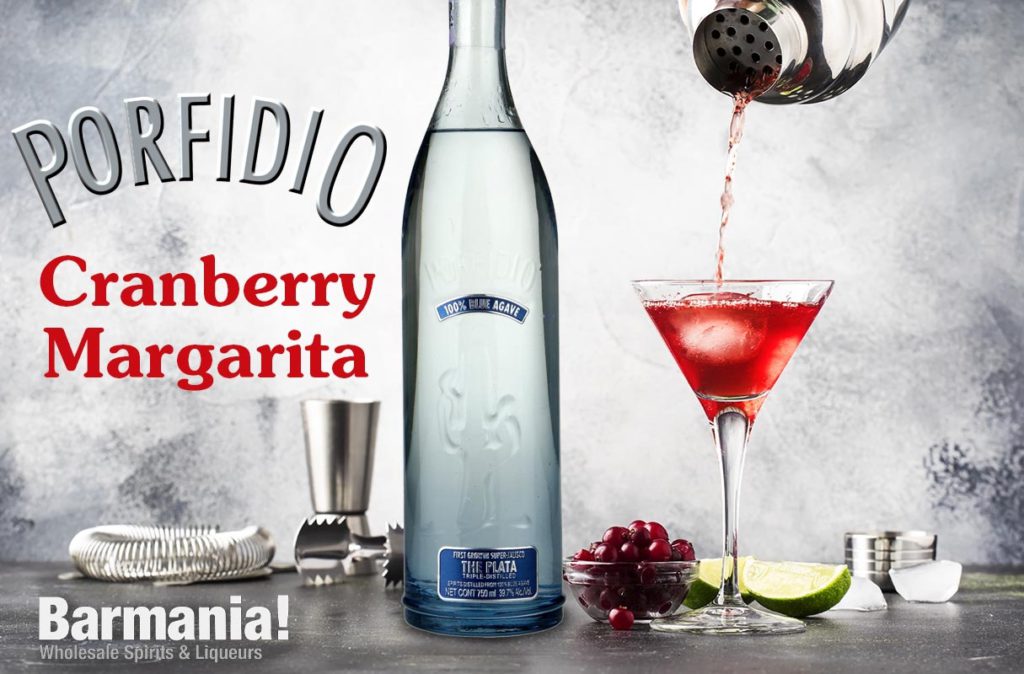 Here's a tequila cocktail to serve at festive times like Christmas – the Porfidio Cranberry Margarita.
In this recipe Grand Marnier liqueur works perfectly to enhance Porfidio Plata's flavour.
0.75 part Porfidio Plata
0.75 part fresh lime Juice
0.25 part Grand Marnier
1.5 part Cranberry Juice
Shake with ice and strain into a glass. Serve with ice if it's a hot day.
Garnish with a few fresh Cranberries if you can find them and slice of lime.
For a superior classic Margarita try making with Porfidio Plata using Grand Marnier and lime juice.