In an often misinformed and neglected field within the hospitality industry, Portermark has taken the fortnightly grind of draught beer line cleaning to set an industry best practise with the granting of HACCP certification.
Portermark Founder and CEO Jeff Rankin comments
"It's been 15 months of tireless work in refining our products, processes and procedures into a model that is now internationally credentialed. It's a massive milestone for Portermark and for the industry as a whole. Since we have gained certification we are already seeing active enquiry out of Asia for possible expansion there, it's very exciting."
Portermark's mission has always been to ensure the quality of the beer served to the customer is as the brewer intended. It has always been accepted that when product leaves the brewer it is the best it can be. However, at the point of drop off to a venue, the beer is no longer under any regulatory measures. The end consumer is taking a punt on the quality and overall hygiene of the beer being consumed.
This is where Portermark specialises. They are the missing link between the brewery and the consumer.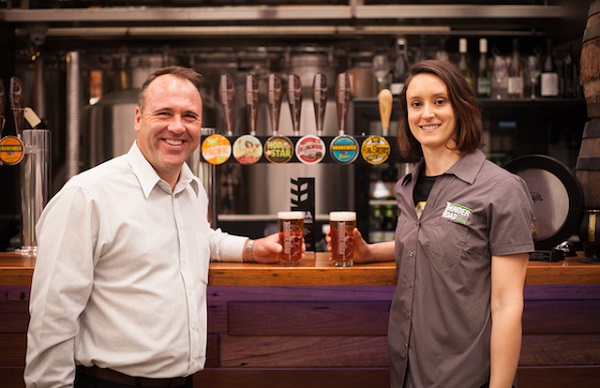 Portermark absolutely guarantee that beer lines will be hygienically cleaned to Food Safety Standards. In line with the food and beverage manufacturing industry, brewers use the same industry accepted critical hygiene limits. Portermark meet or exceed these limits every time –  that's how serious they take their commitment to beer quality.
National Quality Assurance Manager Rob Fazzari states "Beer is a food product and should be treated as such. We analytically prove we get beer lines to food safety standards. Our testing is done on-site, in full view of Publicans and Managers for them to witness. The results blow them away every time".
In attaining HACCP certification, their whole model has been engineered to not only give venues the best quality a beer can be, but there are major spinoff benefits such as increased yields and reduced wastage, a reduced cleaning frequency to every 3 weeks, removal of OH&S issues by using Portermark's qualified beer techs, and in most cases a cost saving benefit as well.
As a final note Jeff says "I would really like to thank the early adopters and believers who engaged Portermark  in the early days. I really feel this certification is  repaying them for their faith in Portermark and what we do".
For further information on how Portermark can assist your venue or your group contact National Development Business Manager Kev Cochrane.
kev@portermark.com or 0412 892677