Barmania has a selection of Premium and specialty vodkas for this summer, well suited for on and off premise venues.
Log into your account or register today.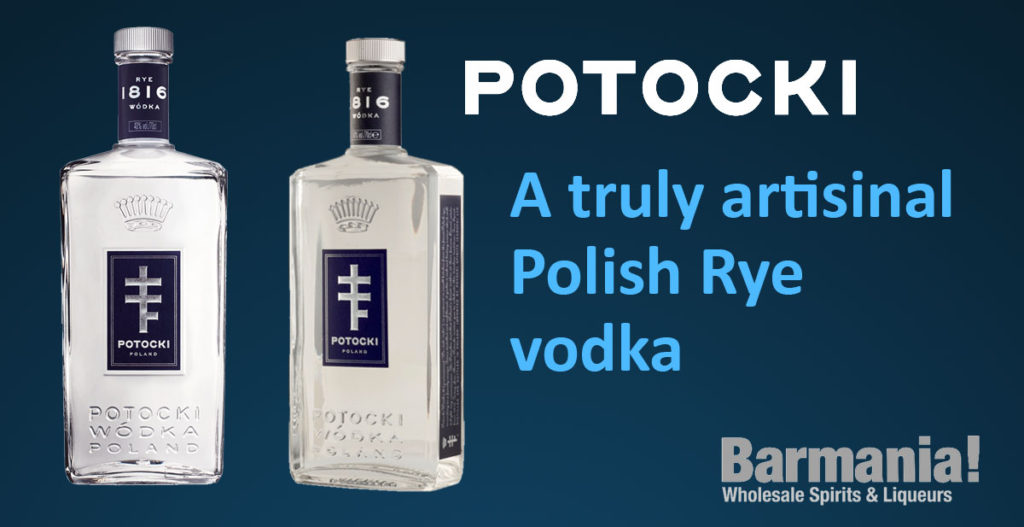 Potocki Vodka is one of Poland's Ultra Premium brands and is a crowd favourite at classic international venues such as L'Atelier de Joël Robuchon, the Ritz in Paris, Dukes in London, Eleven Madison Park in New York and The Mandarin Landmark in Hong Kong.
Potocki is a high quality artisan Rye vodka made by Jan Potocki in his family town. It is a vodka discerning Poles enjoy to drink.
Log into your account or register today.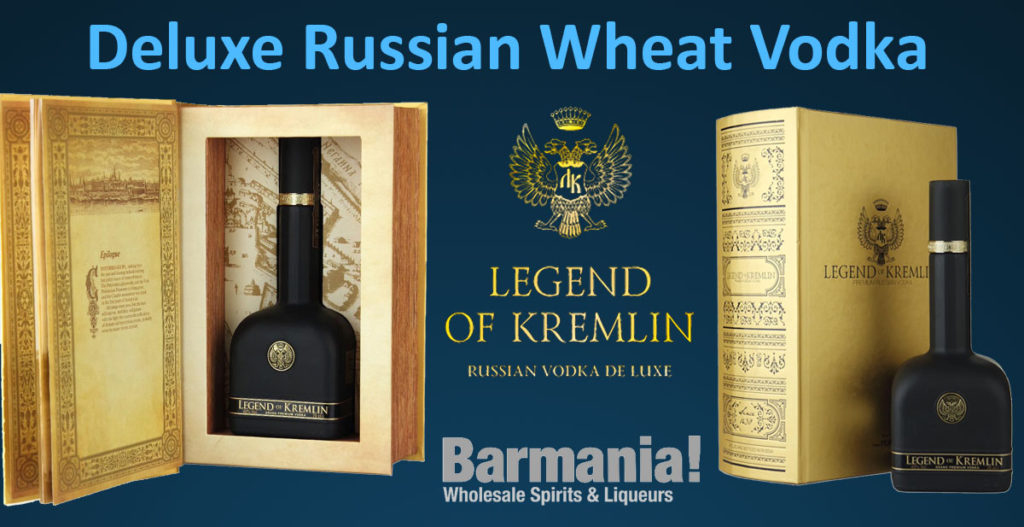 The Legend of Kremlin Vodka has a long historical lineage. Its connection lies with the Kremlin Castle monastery where the book and manuscript that held the first Russian vodka recipe was found. Still today they say this Vodka is served in the Kremlin. A high quality and flavoursome wheat vodka with impressive gold book and ancient shaped bottle.
Log into your account or register today.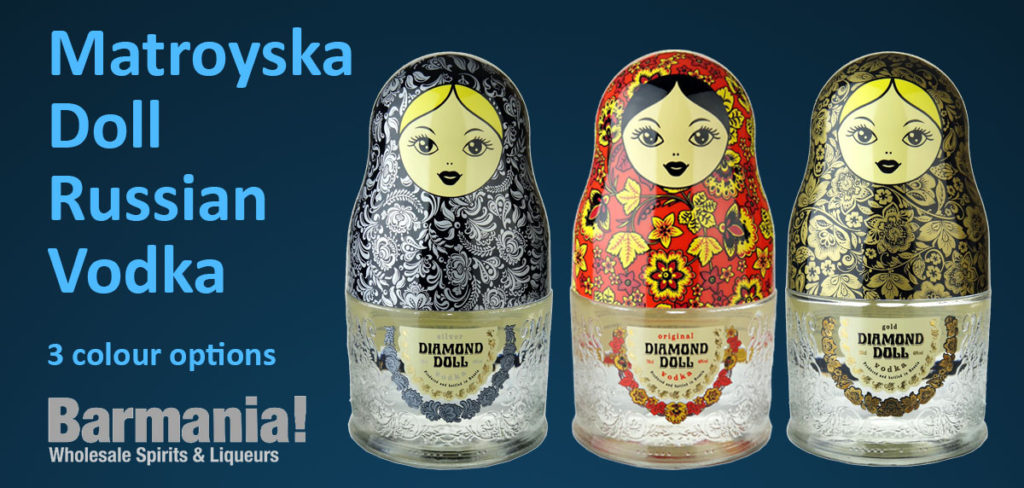 Diamond Doll Vodka pays tribute to the famous Russian folk art. Diamond Doll is a quality Russian Vodka, bottled with 3 different decorative bottle tops, coloured and shaped like the unmistakable Russian Matryoshka doll. (Matryoshka means 'mother')
Click image to visit Barmania.