A rare bottle of Penfolds Grange 1951 is expected to break the world record for the highest price ever paid for a bottle of Australian wine, when it goes up for auction this month.
The wine is due to sell at the online Langton's Rewards of Patience auction, which opened yesterday and closes on July 18 at 7pm.
"This bottle is one of a kind in the world, and I've never seen anything like it in my more than 20 years in fine wine. We expect it to go under the hammer for around $120,000* if it sells," said Langton's Head of Auctions, Tamara Grischy.
The previous world record was recorded at another Langton's Rewards of Patience auction in July 2020, and saw a Melbourne buyer purchase a Penfolds Grange Hermitage Bin 1 Shiraz 1951 for $103,000.
Penfolds Grange 1951 is the first vintage for the label, and one that is incredibly rare, with only 35 bottles estimated to still be in existence, and 15 of those part of complete sets. Chief Winemaker and Penfolds Grange creator, Max Schubert, only made three or four barrels of it, and gave away most bottles to friends.
This specific bottle of Grange Hermitage Bin 1 Shiraz is made even rarer as it has been signed by Schubert. It was also hand re-corked by him in 1988 at Penfolds Magill Estate, a process which removes a deteriorated cork from an older wine, checks the wine is still in good condition, then tops the bottle up before re-corking it, to ensure the wine lasts long into the future.
"It is difficult to establish the exact number of Penfolds Grange 1951 bottles in existence. There could be some unknown bottles lurking around in wine cellars, but because they are so incredibly valuable, we believe most of them have come to light," Grischy said.
"A Penfolds Grange set is a wine collector's ultimate dream, and that is why the Penfolds Grange from the 1950s, and the 1951 vintage in particular, are so coveted.
"The provenance of this bottle is exceptional; it has been stored since purchase inside the Sydney-based collector's luxurious temperature controlled cellar."
In total, there are more than 3300 bottles of Penfolds for sale in the Langton's auction. The range is valued at over $2million in total, with prices starting at $20. Highlights in this selection include several Penfolds Grange bottles from the 1950s, including Grange Hermitage Bin 9 Shiraz 1953, Grange Hermitage Bin 12 Shiraz 1954, Grange Hermitage Bin 14 Shiraz 1955 and a half bottle of Grange Hermitage Bin 4 Shiraz 1952.
Langton's General Manager, Jeremy Parham, said: "The story of Penfolds is as Australian as it gets – it's the story of an underdog and dogged determination. Max Schubert kept making Grange in secret after he had been told to stop making it by his supervisors. He was a rebel and had a vision, and the wine world can forever be grateful for his refusal to do what he was told."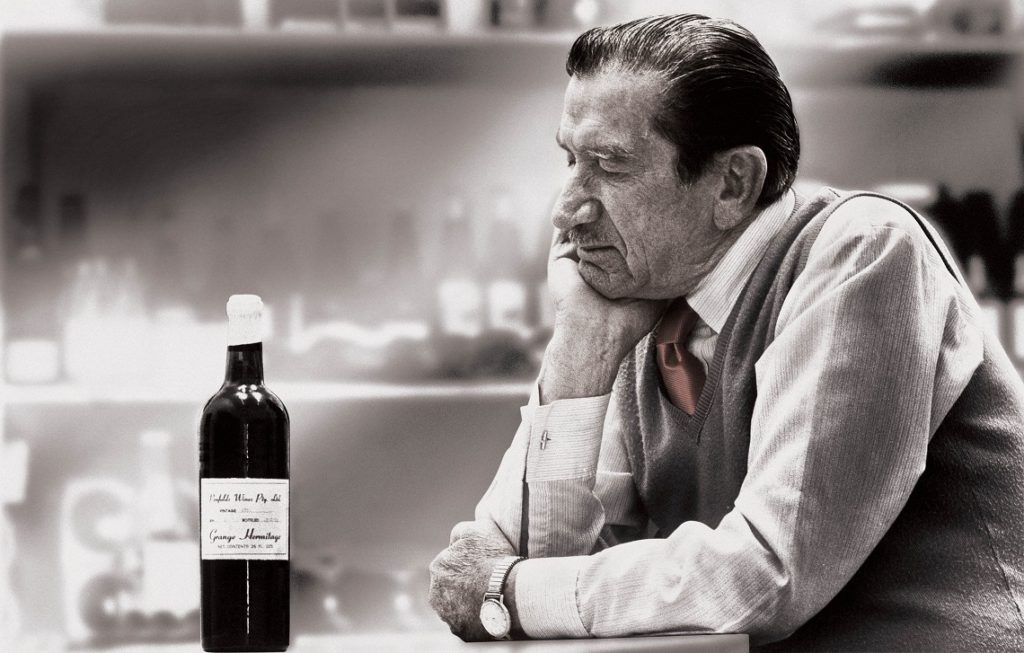 *Prices in this article includes Buyer's Premium, which is 16.5% including GST and is paid on top of the hammer price.