By James Wells, reporting from Düsseldorf
Wine Australia and New Zealand Winegrowers have confirmed that the ProWein exhibition, which has commenced this week in Düsseldorf, represents the most important trade event in the annual trade exhibition calendar.
Wine Australia are represented at ProWein 2018 with a record participation on a stand that is 20 per cent larger than 2017 featuring 75 wineries and over 500 individual SKUs. There are 14 separate events organised on the Wine Australia stand for visitors in a dedicated education theatre as well as a wine bar and full time barista serving hundreds of coffees per day.
According to Wine Australia general manager, Stuart Barclay, the ProWein exhibition represents the highlight in the annual calendar.
"ProWein is our number one trade show globally and we have invested considerably over the last three or four years to build it up. We have a waiting list every year and are now working up to a couple of years in advance – all I can say is if you are interested, get your name down and it is great place to do business, but you need to do your homework and you need to be prepared."
Wine Australia regional director for the UK and Europe, Laura Jewell MW said the first day of ProWein for 2018 saw buyers from the UK, USA and Canada as well as those from Scandinavia as well as Trinidad & Tobago.
Sam Temme, international sales manager for Wirra Wirra and Ashton Hills, believes this is the best start to the exhibition he has seen.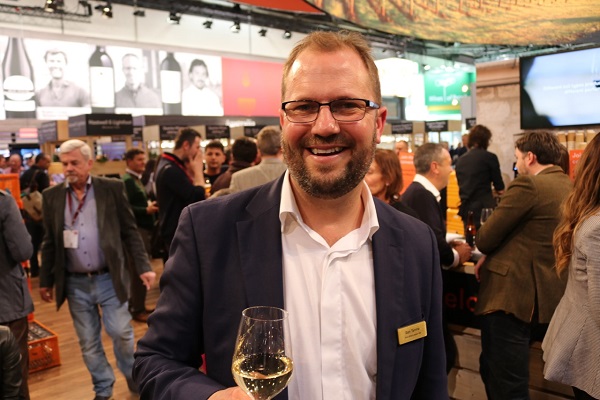 "This has definitely been the best first day I have seen at ProWein the last five years I have been here. Today I saw buyers from Canada, Russia, Poland, Netherlands, UK and South Korea – it has been just amazing – more and more buyers seem to be coming each year.
"It is definitely exciting times for Australian wines – we have been having cracking vintages back to back while unfortunately for the Europeans they have had some pretty low yielding vintages."
NZ Winegrowers CEO, Phil Gregan, increased his presence at the event by 40 per cent compared to 2017 with almost 70 different brands represented.
"ProWein is the best global trade fair by far. We sell out ProWein earlier than anything else we do. The USA and Canada market now represents $NZ600 million and we continue to see strong growth which positions us as the third largest wine market in these countries. The US market is currently $NZ500 million, and will it go to $NZ700 million – I think it will.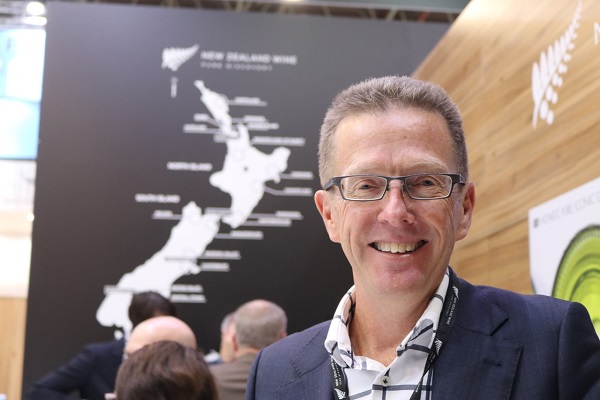 "Australia as a market has remained flat over the last five years, as it is a mature market alongside the UK, but we still see opportunities for value growth more so than volume growth. There is still strong interest in Marlborough Sauvignon Blanc, but we are also seeing interest around Pinot Noir, Pinot Gris and Syrah. Australia is a very important market that we have invested a lot of time and effort into and its importance will not diminish in the future."