DELICIOUS BLUSH-COLOURED APPLE CIDER DELIVERS PUNCH OF FLAVOUR
WITH LESS SUGAR AND CARBS
Cider lovers rejoice – there's a new flavour in town! Orchard Thieves is launching a beautiful new drink this week, Orchard Thieves Rosé Cider. A delicious new drop that delivers on flavour with 35% less sugar and carbs.*
Richard Knight, Senior Marketing Manager at Drinkworks, says: "We know that a lot of Aussies care about how much sugar is in their drinks, with 44% of Australians admitting they are concerned with their sugar intake**. This fantastic new drop delivers all the flavour you would expect from a refreshing cider, just with less sugar and carbs, and the blush colour looks stunning in the glass."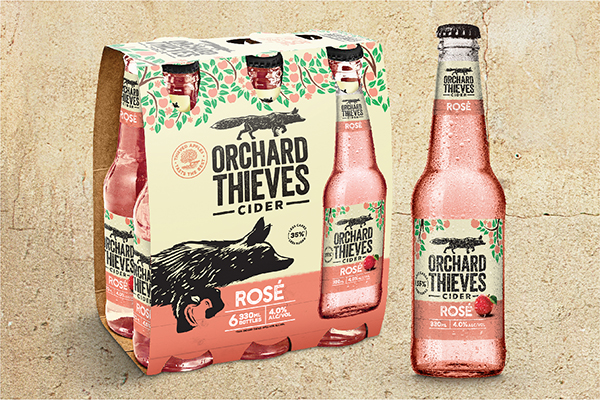 The gorgeous new dry style cider is fresh, fruity, and beautifully pink thanks to a blend of white and red fleshed apples. This cider uses red fleshed apple varieties 'Geneva' and 'Red Love'. While not seen in the supermarket, red fleshed apples are used for their fantastic colour and tartness (like rhubarb) which perfectly balances the cider and gives it a rosé wine-like character. The result is a dry, refreshingly-tart cider that pours a stunning blush colour and packs a juicy burst of flavour.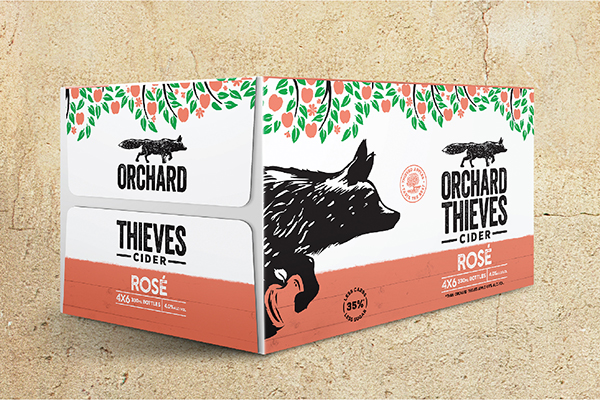 Perfect for a warm summer's day, Orchard Thieves Rosé Cider is a great accompaniment for a lazy Sunday lunch with friends, or to sip before dinner with a cheese plate.
Orchard Thieves Rosé Cider is 4% ABV and is available now in 6x 330ml packs at Liquorland, First Choice and Dan Murphys.
*than Orchard Thieves Apple Cider ** Roy Morgan 2020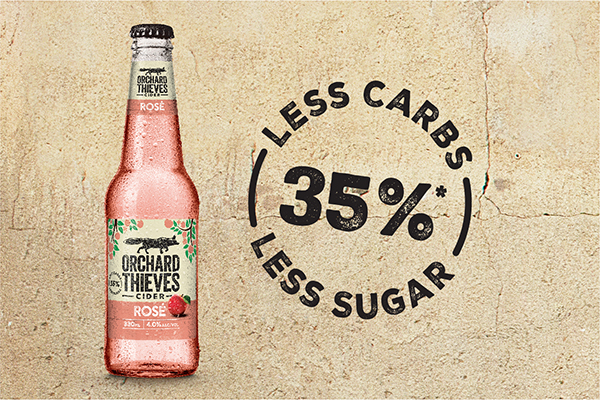 DISCOVER MORE WORLD CLASS BRANDS AT DRINKWORKS.COM.AU