International Paloma Appreciation Week (IPAW) is back again 24-30th September 2017
Tequila Tromba is teaming up with venues across Australia to bring you La Paloma, the classic tequila cocktail; 100% Agave Tequila + Grapefruit Soda + Lime + Salt.
​So often living in the shadow of the world famous margarita, the Paloma cocktail is itself a Mexican classic, and long overdue for some recognition and celebration.
Check out the many events and drink specials happening across Melbourne, Brisbane and Sydney during IPAW and the month of September.
Beach Burrito will host an event in each state with live music and cocktail specials, Carlton Wine Room in Melbourne has a Tequila Tromba degustation dinner on offer and Stomping Ground in Melbourne have produced a limited edition Paloma beer!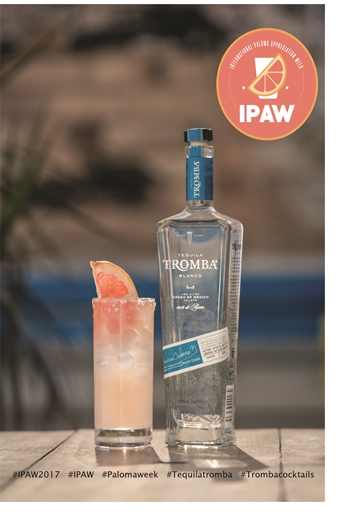 Brisbane; Bloodhound, The End and Santa Monica.
Melbourne; Mamasita, Naked for Satan and The Smith.
Sydney; Mojo, Barrio, Sugar Lounge and Mejico.
A full list of all participating venues can be found on the Paloma Week website

Tequila Tromba and IPAW are also making a donation to Charity: water,  with every bottle of Tequila Tromba sold. Charity: water is a non-profit organisation bringing clean and safe drinking water to people in developing nations.
They invest in organizations with years of experience to build sustainable, community-owned water projects and promote improved hygiene and sanitation programs to maximize the health benefits of clean water.
Follow us on Instagram: @palomaweek, @tequilatromba
Click here for more info on the Tequila Tour or Find out more about the IPAW Dinner