While sustainability and organics have been beverage industry buzzwords for a decade, there is a new movement that is shaping the drinks business – we're entering the era of environmentally aware products.
Dubbed by the IWSR as the 'better for me, better for the world' trend, it reflects consumers taking a critical eye on the full environmental credentials behind a product. And already on Kaddy Marketplace producers that go the extra enviro mile are reaping the sales rewards.
Kaddy Marketplace is Australia's leading B2B online platform for beverage discovery, ordering and payments, with over 1,200 brands and hundreds of products added every week.
Interestingly, one of the hottest new products on the Kaddy Marketplace embracing this ethos is not a drink it all – it's the much anticipated new Penka straws.
Penka uses upcycled agave fibre cellulose (the byproduct of tequila and mezcal production) as a bioplastic to make straws, cutlery and even toothbrushes. With plastic-free July here and the NSW government's phase-out of plastic straws just months away, Penka's biodegradable products are proving wildly popular (and they're only available for pre-sale).
As Penka representative Edwin Reese explains, the unique nature of the Penka straws doesn't stop with the production either, as the neutral fibres give "no strange tastes, you can simply enjoy the flavours of your drink (and feel good about it too)".
Penka is just the start. With 15,000+ SKUs on Kaddy to scan for trends, it's hard to miss the popularity of other makers who are environmentally switched on.
A perfect example is Capital Brewing Co. Australia's first certified carbon-neutral brewery, Capital's commitment to the cause is legendary, with initiatives ranging from a Snowy Mountains planting program that sees a tree planted for every beer sold in the area, to using bio cups and reusable glassware at their events and auditing their waste at every step of the process.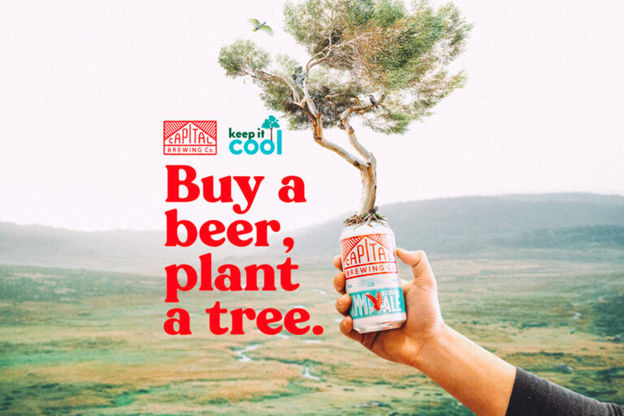 As Tom Hertel, Capital Brewing's co-founder, explains, taking definitive moves like this is a reflection of personal responsibility, with consumers empowered by embracing environmentally aware products.
"We know lots of people are looking to minimise their impact on climate change personally. Buying goods from organisations who are taking real action is one of the best ways to reduce your personal footprint."
It's a similar story at famously focused wine producer Inkwell Wines. Here, renowned sustainability researcher Dr Irina Santiago-Brown and her husband Dudley have embraced a holistic ethos, doing everything from powering the winery by solar, eschewing chemicals in favour of steam washing to building their tasting room and accommodation out of recycled shipping containers.
The pair are also at the forefront of the regenerative viticulture movement, with their organic vineyard farmed with a system that can actually help sequester carbon dioxide in the soil, while encouraging local biodiversity.
Finally, there are some amazing initiatives in more environmentally aware packaging too, like the new KlippaKan four-pack holders from Marrickville's Grifter Brewing Co. For years the Grifter crew had been searching for more sustainable options to hold cans than the old plastic holders, and these Sydney-made cardboard beer clips will help save five tonnes of plastic per year.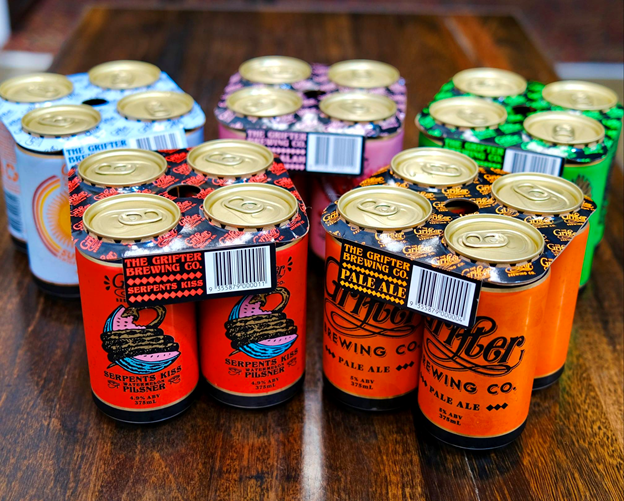 As Mark Spencer, from Johnston Packaging (who helped create the holders), said recently:
"I genuinely do hope other people jump on it".
Explore over 15,000 SKUs now available on Kaddy Marketplace, including a great selection of environmentally-focused producers of beer, wine, spirits and more. Create your free account or log in today to take Kaddy for a test drive!