You think all your Christmases have come at once with Thirsty Camel's new summer promotion. Hump Club members have the chance to win cash bonus rewards plus $1,000 daily prizes.
Compared to the rest of the year, Australians spend at least 20 per cent more on liquor during the Christmas period, so Thirsty Camel is giving them even more reasons to celebrate.
"Historically our summer campaign has only been in market throughout January, but this year we are going bigger and better," says Thirsty Camel Victoria General Manager Adrian Moelands. "The Camel will have its customers covered from December right through January 2022.
"We've got a huge number of partners on board and we're giving our loyal Hump Club members cash bonus rewards throughout December.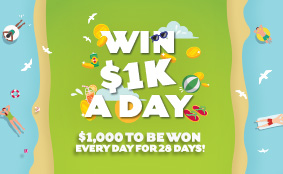 Up until the new year, one in every ten Victorian Hump Club transactions will receive a cash bonus to be spent on the members' next purchase. Then, throughout January, each day one Thirsty Camel customer will win $1,000 when they buy one of more than 50 different products.
"We have more than 95,000 high-value Hump Club members who we'll target through our database, but the campaign, which will be rolled out on radio, print, digital and social media, will reach at least three million Australians aged 18 to 54 at least 2.5 times over the busy Christmas period," says Moelands.
"You won't be able to escape the camel this year with over 24 million brand touchpoints over the campaign period, as well as some additional activities in regional and coastal Victoria areas."