As we head into a restriction-free summer, Thirsty Camel is tipping Aussies will celebrate hard this summer, pointing to predicted growth of 16 per cent in consumer spend on socialising and entertainment this year, compared to the 2021 holiday season.
Thirsty Camel is already gearing up to make the most of this, starting its national summer campaign at the end of November in order to reach three million Aussies (aged 18-54) at least 2.5 times over the summer trading period, through a combination of outdoor, digital and radio. The retailer has also partnered a digital agency to geo target its digital catalogues to recent liquor shoppers, which will help reach up to 2.5 million consumers.
The summer will stay hot for Thirsty Camel VIC after Christmas too, with the Summer Shots promotion running from Boxing Day through to 22 January. In this promotion, shoppers simply scan a QR code which directs them to a game where they'll need to land as many hoops as they can in 45 seconds to win up to $50k. Plus, there are $500 gift cards to win each week.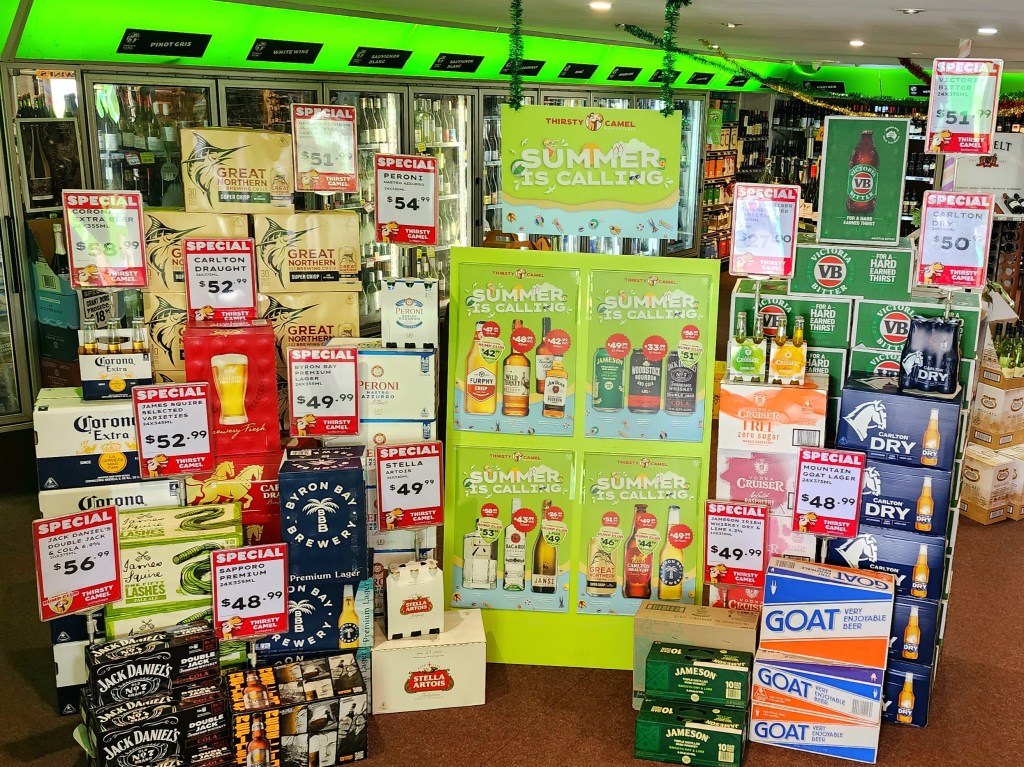 Heading into the Australia Day long weekend, Thirsty Camel VIC will be running an exclusive loyalty campaign in the state, rewarding its most loyal Hump Club members with over 2000 prizes. This promotion focuses on classic Aussie consumer favourites, which will be further brought to life with a unique partnership with Triple M. All of this shows summer will be a bit different for Thirsty Camel VIC, to give its retailers an edge this season.