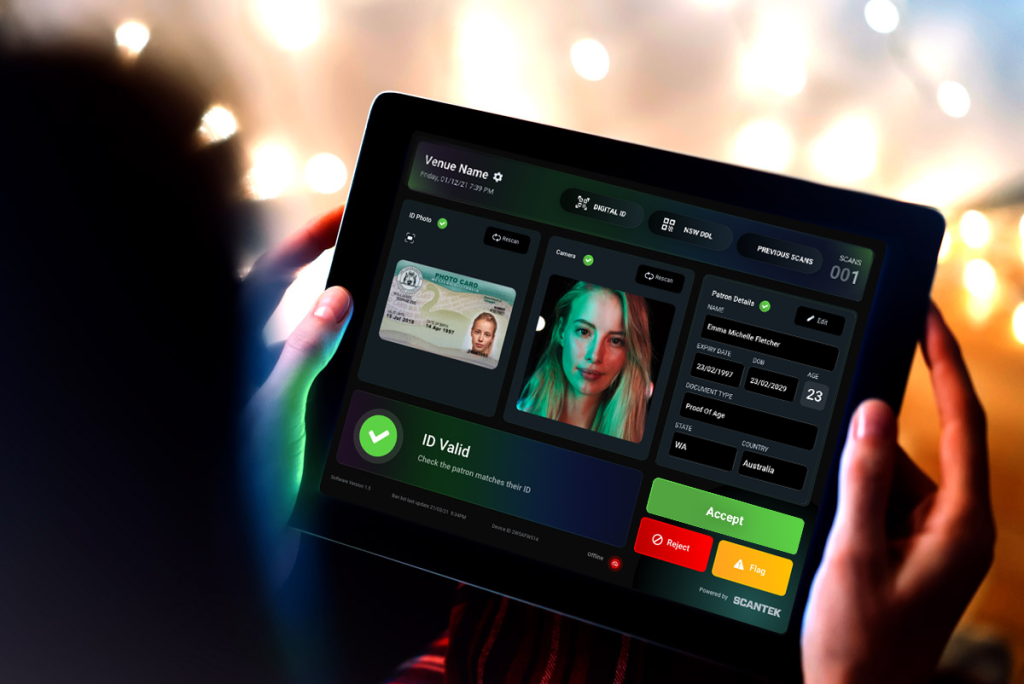 Native to the nightlight scene
Operational from the palm of your hand. Venue Entry combines all of the functions of our legacy systems, merged with the latest OCR and machine learning capabilities, to deliver a powerful, fast and seamless patron verification solution.
Designed and built to help your business run smarter, not harder, Venue Entry supports businesses to quickly scan patron IDs keeping queues orderly and free-flowing
Compatible with all official physical and digital ID forms
Venue Entry is compatible with all official physical and digital ID forms. The system supports scanning all common ID forms, including passports, driver's licenses, and international identification.
Advanced machine learning ensures Venue Entry's technology is constantly updating, helping the system to achieve fast and accurate results consistently. With scans obtained in seconds, the venue admittance process is streamlined, and your venue can prioritise patrons already admitted instead.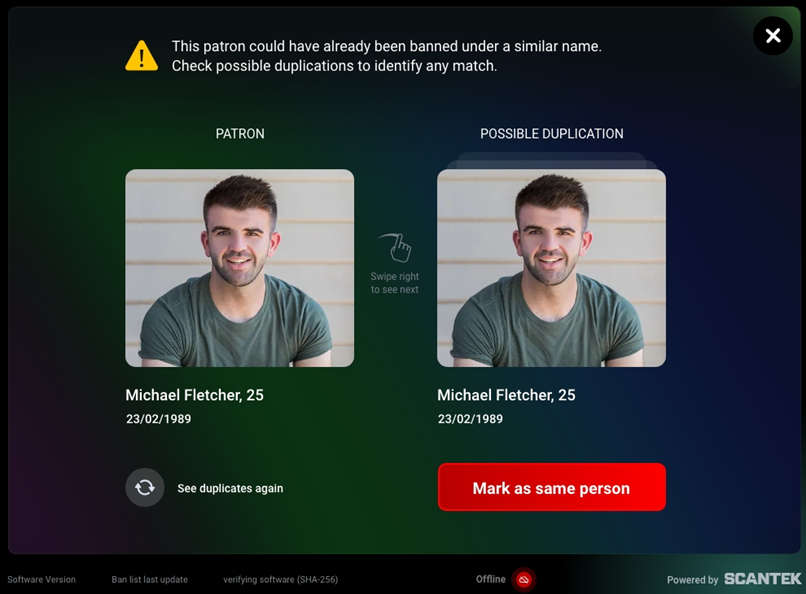 Identify Banned and Underage patrons
Patron bans act as a successful deterrent for antisocial behaviour. With access to over 30,000 active venue bans and the ability to create a ban or flag a patron using the application, Venue Entry simplifies the prevention of problematic patrons.
Alongside the added security of preventing entry to banned patrons, Venue Entry's scanning technology identifies underage patrons, contributing to a safer environment within your venue.
An all-new handheld Patron verification solution
As a leading provider of Identify Verification systems, Scantek is trusted by nightlife venues Australia-wide. Scantek's latest one-stop solution, Venue Entry, is our most innovative product yet. Combining our existing Nightlife ID Verification features with the latest innovations in facial recognition technology in one hand-held device; Venue Entry is set to revolutionise security procedures for Australian venues.
To learn more about Venue Entry or experience this new technology, simply tab on the button below.